Special Report Now Available
IRS Guidance Answers Same-Sex Marriage Tax Questions in Wake of the Supreme Court's DOMA Ruling
Following the Supreme Court's groundbreaking decision on same-sex marriage, the IRS has issued highly awaited guidance adopting a "state of celebration" rule for determining whether a same-sex couple is legally married for Federal tax purposes. Under this rule, the IRS looks to whether the couple was married in a state that allows same-sex marriage, without taking into account the laws of the state in which the couple resides. This Special Report provides an analysis of the IRS's new guidance as it pertains to married same-sex couples and couples in state-sanctioned "marriage equivalents," as well as an overview of the consequences of the ruling for employers and employees.
Special Report:
IRS Guidance Answers Same-Sex Marriage Tax Questions in Wake of the Supreme Court's DOMA Ruling
To download a free copy of the special report,
please fill out the form below.
Download Special Report
(All fields required)
---
---
» NOTE: By clicking "Submit," you agree to be contacted in order to help with your inquiry.
Also Available: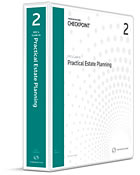 Provides updated guidance on the estate and gift tax benefits now available to legally married same-sex couples, including the opportunity to (a) claim the unlimited marital deduction for lifetime transfers from one spouse to the other, (b) make "split" gifts (i.e., gifts to others that are treated as if made one-half by each spouse,), (c) claim the unlimited marital deduction for testamentary transfers from the decedent spouse to the surviving spouse, (d) transfer the deceased spouse's unused exclusion amount to the surviving spouse (i.e., the portability election), and (e) stretch out distributions from an IRA or qualified retirement plan after the death of the first spouse with more favorable tax treatment than that available to nonspouse beneficiaries.
---
Provides updated guidance on the opportunity for a legally married same-sex couple to claim the unlimited marital deduction for transfers to the spouse during lifetime or at death.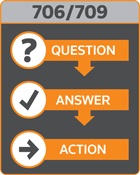 ---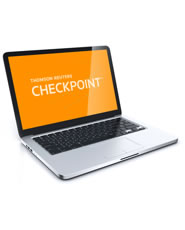 EBIA's guide for employers and advisors covers all stages of the design and administration of domestic partner benefits. Written and edited by experienced benefits attorneys, it is being comprehensively revised in light of the Supreme Court's DOMA decision and related agency guidance.
Already a Customer?
Related Resources
Webinar | 2 CPE
$89 or
FREE for Premier & Premier Plus Subscribers*
October 18 (2:00-4:00 PM CST)
The Supreme Court's vote overturning a portion of the Defense of Marriage Act (DOMA) has considerable implications for same-sex couples. This webinar will explore the key tax effects of the decision, including filing status; amended income, estate and gift returns and protective refund claims; Section 1041 divorce and community property issues; estate and gift tax planning opportunities; and effects on spousal benefits such as health insurance and certain fringe benefits.
---
Online Course | 2 CPE
$42 or
FREE for Premier & Premier Plus Subscribers*
October 18 (2:00-4:00 PM CST)
In June 2013, the U.S. Supreme Court released a ruling in U.S. v. Windsor that deemed Section 3 of the Defense of Marriage Act as unconstitutional. In so doing, the Justices have redefined "spouse" to include unions married legally in states that recognize such unions. Thousands of regulations and statutes have some sort of reference to spouse and will require lawmakers, lawyers and accountants to re-evaluate the application of these laws. Most will likely ask their CPA to explain how this ruling may impact their own situation in terms of federal income taxes, federal benefits, and other ramifications.
---
---
Provides clients, prospects and professional contacts with valuable and timely information about tax law updates, IRS rulings, changes in accounting and audit standards, tax planning strategies, and related topics.
---
The BizActions editorial team produces original Timely Opportunity articles each week that cover up-to-date information on the most important business-related subjects and issues that your clients, prospects and referral sources will find valuable and informative.