FATCA and CRS | Thomson Reuters tax & accounting

CRS and FATCA

CRS and FATCA have transformed international tax reporting — and have made a major impact on banks and other financial institutions.
Are you ready for CRS and FATCA?
Together, the Common Reporting Standard (CRS) and the Foreign Account Tax Compliance Act (FATCA) have shaken up international tax reporting. Created to fight tax evasion and increase transparency, these regulations pose major compliance challenges to foreign financial institutions (FFIs) such as banks, funds, and brokerages operating overseas.
What is FATCA?
Enacted by Congress in 2010, FATCA is an Internal Revenue Service (IRS) program designed to make sure that US taxpayers pay the appropriate taxes on wealth held in accounts outside the country. It requires FFIs to report on these US account holders or face 30% withholding on all US income.
What is CRS?
Developed by the Organization for Economic Cooperation and Development (OECD) in 2010, CRS is a global reporting standard for the automatic exchange of tax and financial information. More than 96 countries adhere to CRS, sharing residents' asset and income information in a format conforming to the standard's rigorous requirements.
Responding to CRS & FATCA
FATCA demands that participating FFIs report accurately and promptly on accounts held by US taxpayers — and many must expand their tax capabilities to do so. CRS requirements are even more wide-reaching with, for example, a far wider jurisdictional scope.
As both reporting volumes and regulatory pressure grow, FFIs' existing CRS & FATCA compliance strategies may not be enough. To keep up, they need tools that let them quickly compile data from a range of sources, analyze and monitor local tax laws, produce and validate tax reports, and send those reports to the proper authorities.
Find the CRS and FATCA solutions you need
Thomson Reuters ONESOURCE offers market-leading software that simplifies CRS and FATCA compliance, so FFIs don't have to design and implement compliance policies from scratch. It also streamlines processes and reduces resource requirements, saving financial institutions time and money.

CRS and FATCA-compliant software that automates the creation and filing of reports based on IGA and IRS specifications.
CRS and FATCA-compliant software that collects and validates W-8 and W-9 tax forms and self-certifications.
Meet the complex web of new CRS and FATCA obligations with analysis from recognized experts, practical perspectives, and daily coverage of new developments.

How global tax transparency impacts financial institutions' use of technology
In this special report, we review the pain points from FATCA and CRS tax reporting season, discuss the lessons learned, and discuss what lies ahead.

We've entered a new era in global tax reporting, with increasing regulations around tax transparency. Thomson Reuters delivers insights on reporting best practices.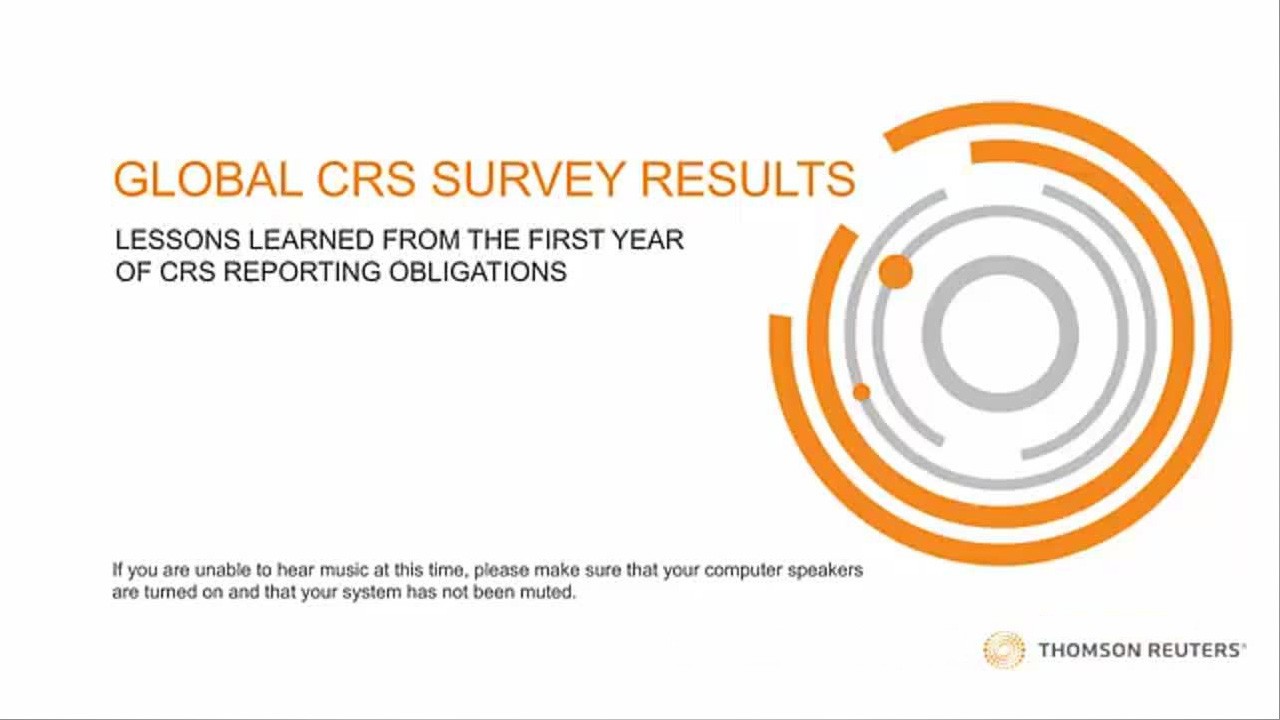 38:45
CRS reporting debrief: lessons learned and looking ahead to 2018
In this on-demand webinar, we review lessons from FATCA and CRS reporting season and discuss impacts for 2018.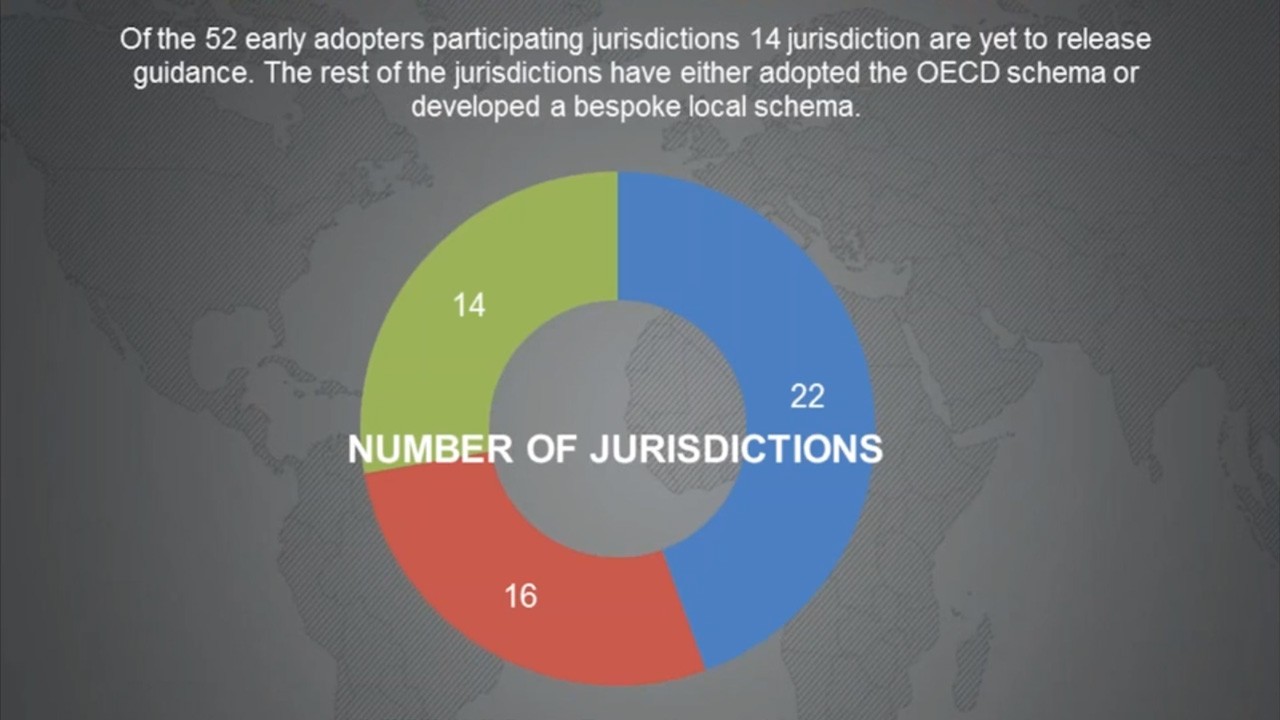 41:34
CRS reporting is here – are you prepared?
Get insights from our global clients in early reporting CRS jurisdictions.

Ready to start a conversation?
Need more information about how our solutions can work for you? Drop us a line and someone from our sales team will get back to you. Or you can call a representative in your region at +1 800 865 5257.