SYNERGY 2020 | Thomson Reuters Tax & Accounting Conference for governments
SYNERGY2020
Minneapolis, Minnesota
Thomson Reuters SYNERGY2020 Users' Conference for governments
Join us September 2020 for the premier government property administration and taxation technology conference. SYNERGY2020 is where approximately 350 county government professionals and Thomson Reuters software users gather for three days of education, networking, and training in Minneapolis, Minnesota.
Will you be there to showcase your offerings and connect with decision makers and influencers? Attendees include public officials and public sector professionals from approximately 300 counties throughout the United States. Join us in September in Minneapolis!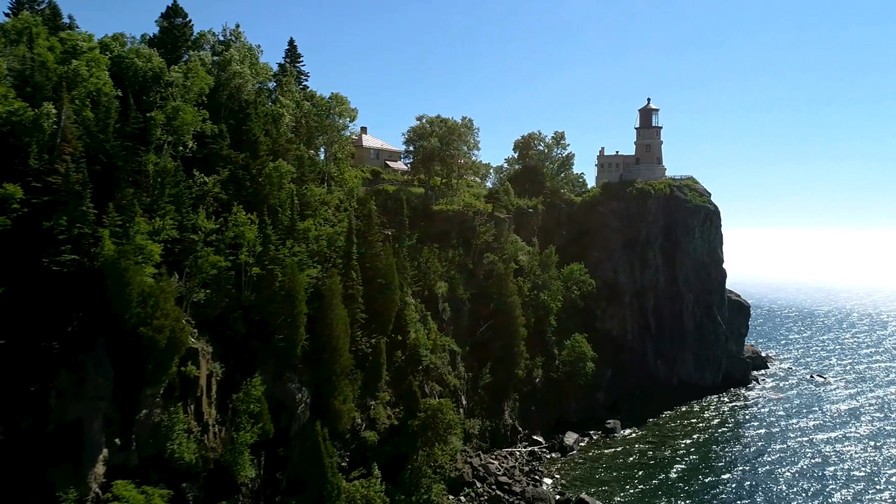 01:12
SYNERGY2020: Location Reveal

Thank you sponsors for their support in making SYNERGY2020 a success.
Connecting with peers, sharing ideas, and deepening knowledge is the goal of SYNERGY2020. Networking with sponsors is one more way to maximize your SYNERGY2020 participation and return to your community with fresh inspiration. Discover new solutions, explore services and capabilities when you connect with our sponsors and exhibitors during our networking events and throughout the conference. If you're interested in becoming a SYNERGY2020 sponsor, please contact Terry Storholm at terry.storholm@thomsonreuters.com or call 651.687.7327 for more information.
Conference bundle program
Starting now, you can lock-in early bird prices for SYNERGY2020 by adding conference registration fees to your Thomson Reuters annual support contract.
Simply decide on the number of seats to include in your support contract, and each year your office will receive a voucher registration code to register your team. Get a jump on your SYNERGY2020 planning process now by securing your seats for next year.
Benefits
Support your annual planning process by securing registrations for your applicable user conferences in advance.
Obtain separate approval for the registration and avoid having to issue a separate payment to attend the conference.
Automatically lock in SYNERGY2020 early bird registration fees and savings.
Program terms
Conference registration fee(s) will be included on your annual support Invoice and will auto-renew every year unless canceled in accordance with the terms of your support contract.
Conference fee(s) are subject to the annual support increase per the terms of your support contract.
Fee(s) are non-refundable.
Early bird discount rates will apply to the program.
How to sign up
Any official with budget authorization may sign up for this program.
Select the Sign up button below.
Complete the form.
Select the conference and the number of corresponding registration vouchers.
Once submitted, the application will be in "Pending" status while your application is reviewed.
You will be notified via email within 10 days of your submission, regarding the status of your submission.
2020 Public Sector Champion awards
Celebrating how you make a difference
Nominate a Public Sector Champion today
It's easy to get caught up in to-do lists, possibilities for improvement and your ideal vision for your office — but what about everything you've already worked so hard to achieve?
The Public Sector Champion Awards spotlight those who serve their communities with excellence, leadership and accountability. Whether you effectively lead complex technical projects, balance results while meeting constituents' demands or make the extraordinary look ordinary, Thomson Reuters wants to celebrate how you make a difference.
Nominate your team, an office or a colleague for a 2020 Public Sector Champion award today.
03:29
Award categories and evaluation criteria
Excellence in Business Process Transformation
How has implementing a new or unique business process transformed the way your nominee's office functions day to day? How has this impacted their ability to serve the community? Examples may include, but are not limited to, new process implementation, updated technology deployment or change management.
Applicants should demonstrate how increased levels of quality have been realized and list the business benefits. Include any key performance indicators to track results. Examples may include — but are not limited to — efficiency gains, resource savings or shortened processing times.
Excellence in Office Leadership
How has your nominee displayed high levels of leadership and accountability within their office in order to deliver excellence in serving their community?
Applicants should demonstrate ways in which the individual has increased levels of quality or has improved community outreach within their office in the last year.
Excellence in Crisis Management
How has your nominee stepped up in a time of need to provide critical services and outreach to your community?
Applicants should describe a critical moment or event that impacted the community — for instance, a natural disaster, significant change in governance structures or a community response to a policy decision — and explain how the nominee effectively responded to and managed this crisis.

Excellence in Community Service
Do you know someone who is an outstanding member of your community, either as an office leader or a community leader? This person may have demonstrated tremendous dedication to an office, a social charitable group or a community board, such as for education or fire services. (The nominee must be a government official or civil servant.)
Applicants should describe the nominee's cause: how long have they been a part of this cause, and what impact has this individual had? The more detailed, the better. As an example, any information about the impact and outcomes on affected individuals' lives, or about any achievements that stemmed from the nominee's efforts will be a help to the evaluation committee.
Excellence in Public Outreach
How has your nominee excelled at outreaching to their community either to better describe new services or offerings; or to generate better transparency in government operations?
Applicants should describe how nominee has created and implemented unique outreach programs or initiatives to best disseminate information and engage with citizens and stakeholders. How did this outreach result in better public service?
Frequently asked questions
Have questions about the Public Sector Champion awards? You've come to the right place. Don't see your answer? Contact us at aumentum@thomsonreuters.com and be sure to include "Public Sector Champs" in the subject line of your email.
                              

Who can I nominate?                              


Anyone can nominate an individual, a team, an office or jurisdiction for a Public Sector Champion award. If you are an office holder, you may self-nominate. Feel free to nominate your team or even a colleague in a neighboring jurisdiction. If you know of an individual or an office that fits into the Public Sector Champion award categories, we want to hear it.
                              

How can an individual, team, office or jurisdiction be nominated?                              



To nominate a person, team, office, or jurisdiction for a Public Sector Champion award, please review the award categories, then complete and submit a nomination form. While we encourage multiple nomination submissions, please submit only one nominee per category and nomination form.

                              

Do award winners have to attend the SYNERGY2020 Aumentum User Groups Conference to win?          



No, attendance at SYNERGY2020 is not required to be considered for a Public Sector Champion award. However, winners will be recognized at the awards banquet during SYNERGY2020 so it would be ideal if you were in attendance.
                              

Do nominations have to be based on the use of Thomson Reuters software?                              



No. We know our solutions and services are a support system for the offices we serve and only a small part of what you do to service your tax base each day. Our intent is to celebrate the achievements of our customers — all of them. Whether it's implementing a new business process or having demonstrated outstanding leadership, these are the stories that the Public Sector Champion awards are designed to celebrate.
                              

Will winners only be considered if they are Aumentum customers?                              



All customers are welcome to submit their nominations. The awards are not limited to Aumentum customers only, but are open for all Thomson Reuters Government customers — both longtime and recent go-lives.

2019 evaluation committee
Linda Langston
Director of Strategic Relations, NACo, and formerly Supervisor for Linn County, IA
Mike Cowles
Assessor and Tax Collector, Lane County, OR
Ron Agnor
Real Estate Assessor, Virginia Beach, VA
Ron Worth
Executive Director for the International Association of Assessing Officers
Sharon Sayles-Belton
Vice President of Government Affairs, Thomson Reuters, and formerly two-term Mayor of Minneapolis.

2019 Public Sector Champion award winners
The Public Sector Champion awards recognize individuals that have achieved excellence in planning, leadership, service, and crisis management. This year's prestigious award winners hail from the Pacific coast to Cape Town, South Africa — and set the bar high.
Excellence in Business Process Transformation
Emeraan Ishmail
Manager: Valuation Data and Business Systems
City of Cape Town, South Africa
Excellence in Office Leadership
Mike Cowles
County Assessor
Lane County, OR
Excellence in Crisis Management
Bob Henriquez, CFA
County Property Appraiser
Hillsborough County, FL
Excellence in Public Outreach


Scott Mayausky
Commissioner, Commissioner of the Revenue
Stafford County, VA
Jurisdiction of the Year
Pierce County, Auditor's Office


Pierce County, WA

Office Holder of the Year
Maria Walls, CPA
Beaufort County Treasurer
Beaufort County, SC
SYNERGY2019 frequently asked questions
Click on the orange Register Now button located at the top right corner of this web page and complete the registration form.

Conference Fee
$775.00


| Early Bird Pricing | If Registered By |
| --- | --- |
| $595.00 | Friday June 14, 2019 |
| $695.00 | Friday July 19, 2019 |

Guests must be registered to have access to ticketed events. Adult guests (over 21) are welcome to attend ticketed conference evening events and meals: Welcome Reception, Awards Banquet and Social Event. Guest registration does not include access to general and breakout sessions nor hotel and travel accommodations. All registered guests must wear a conference guest pass to be admitted to events in the guest program.

If you have registered but cannot attend, we allow a substitute from your organization. Please submit a written cancellation request with the name and email address to be cancelled along with the full name and email address of the substitute attendee to synergy.gov@thomsonreuters.com.

To be able to receive a full refund of the registration amount paid, the registration must be cancelled by August 29, 2019. Please contact synergy.gov@thomsonreuters.com to confirm your cancellation and request for refund. No refund is provided for registrations after August 29, 2019.
A limited number of discounted hotel rooms are available to book until September 9, 2019 and are based on availability only:

1. Sheraton Virginia Beach Oceanfront Hotel

3501 Atlantic Avenue
Virginia Beach, VA 23451
757-425-9000

Instructions: Click here to book the Thomson Reuters group rate at the Sheraton

2. Hyatt House Virginia Beach Oceanfront

2705 Atlantic Avenue
Virginia Beach, VA 23451
757-428-4200

Instructions: Call Hyatt House at 800-886-0451 and ask to reserve a room in the Thomson Reuters SYNERGY group block

3. Hilton Virginia Beach Oceanfront

3001 Atlantic Avenue
Virginia Beach, VA 23451

Instructions: Click here book the Thomson Reuters group rate at the Hilton

No, the hotel and travel fee are separate from the price of the SYNERGY conference and are the responsibility of the conference attendee.

Norfolk International Airport (ORF)
Newport News Williamsburg International Airport (PHF)

Yes, Thomson Reuters is providing convenient, free, transportation for attendees to and from the convention center from any one of our three area hotels. Grab a shuttle bus from the Sheraton Virginia Beach Oceanfront Hotel, Hyatt House Virginia Beach Oceanfront, or Hilton Virginia Beach Oceanfront.

Once session registration is open, we will send you an email to select your sessions online. If you have registered prior to sessions being available, you will be notified of their availability.
Registered attendees will receive an email with specific instructions for downloading the app in advance of SYNERGY.

The overall dress code for the conference is business casual, however, we recommend casual attire for the Social Event and business attire for the Awards Banquet. We recommend you to bring additional attire if you plan to explore Virginia Beach.

We recommend you bring what you would normally pack for a business trip, and additional attire if you plan to explore Virginia Beach. We encourage you to bring extra chargers for electronic devices, any printed materials you may want for workshops (SYNERGY sessions will be paper-free) and extra business cards.