Strengthen Your Audit Process with the Right Technology
In today's world of increased regulations and client demands, you need to be proactive in your strategy to execute your audits effectively.
The most successful auditing firms have been able to leverage the right tools and technology to stay compliant, while also increasing profits, client satisfaction and employee engagement.
In this webcast, you'll learn how successful firms are:
Working in the field effectively
Collaborating more efficiently with clients and third parties
Fostering a productive teamwork environment
Protecting themselves from "over-auditing"
Tweaking their workflow to create faster, smoother processes
Watch now to hear tips from thriving firms and learn how simple changes now can make a big difference for your firm in the long term.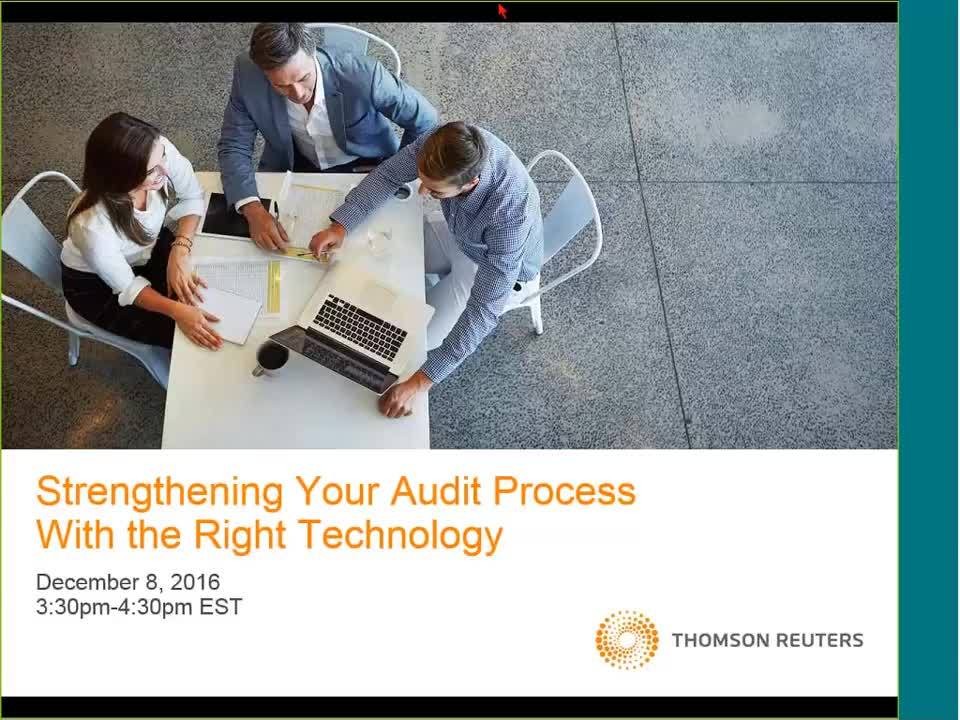 01:00:50