2018 and 2019 Payroll Tax Compliance Update
You're invited to our free, one-hour payroll compliance webcast featuring Jim Paille, CPP, director of compliance for myPay Solutions®, and former President of the American Payroll Association (APA). Jim will share the latest payroll legislation news and provide tips on preparing for a smooth year end as it relates to payroll.
Changes in the payroll landscape, including how the Tax Cuts & Jobs Act (TCJA) affects you and your clients, dictate that successful firms, like yours, need to fully understand how tax reform impacts payroll processing and administration to help you better prepare your clients. Jim will share his insights on frequently misunderstood payroll requirements that could help you and your clients avoid tax compliance risks.
In this webcast, you'll learn more about:
The latest payroll news, including how the TCJA has and will impact payroll, mandatory sick pay, and more
Payroll hot topics, such as the new 2019 W-4, fringe benefits, and accelerated W-2s for federal and state
Review significant updates to rates, withholding tables, and SUTA limits
Join us for this webcast where you'll hear expert advice that you can put to work immediately, as well as valuable insights from a leader in the payroll profession.
This webcast does not qualify for CPE, but upon attending, you'll have a greater awareness of regulations impacting your payroll services — plus you'll be better prepared to guide your payroll clients.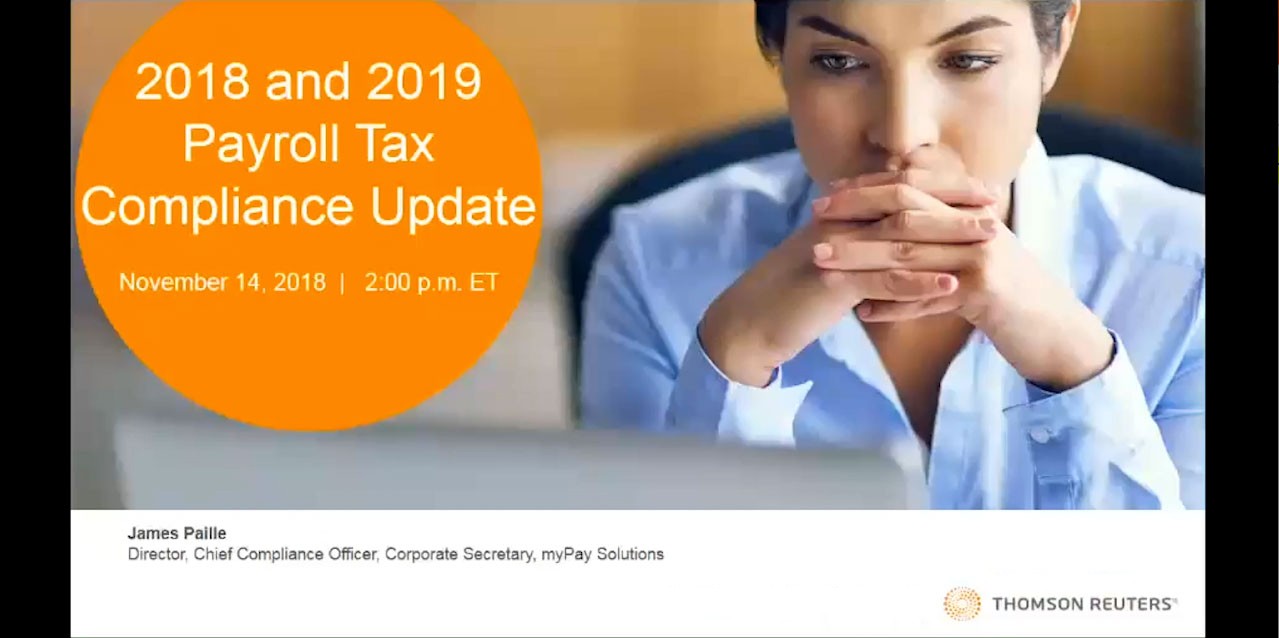 01:01:30