4 Ways to Exceed Customer Expectations Through Payroll
It's no surprise that your clients have expectations when it comes to payroll services, like demanding anywhere, anytime secure access to services and resources in order to get the information necessary to manage their business needs. For firms like yours, the good news is that you don't have to be a technology expert or have an extensive staff with payroll expertise to deliver an excellent client experience.
In this free informative webcast, you'll learn how to evaluate your current payroll processes and increase client satisfaction and retention. You'll also hear about technology and services available to your clients that provide immediate access to their payroll information and ensure payroll tax compliance.
You'll also hear from a practitioner who partnered with myPay Solutions and has experienced the benefits of providing payroll services to their clients without the processing hassles. See how you can free up resources and offer your clients high-value advisory services with these 4 key ways to exceed expectations through payroll:
Adopt payroll best practices — Learn how you can transition your clients to a better payroll strategy with minimal effort
Check out your clients' view — See how your clients complete the payroll process, from time entry to check delivery
Get real-time reports and communication — See how secure, on-demand access to payroll information will keep you in the know
Make technology work for you — See which tools can enhance your firm's service offerings without adding staff
Join us for an informative webcast that will help your firm grow and exceed your clients' expectations.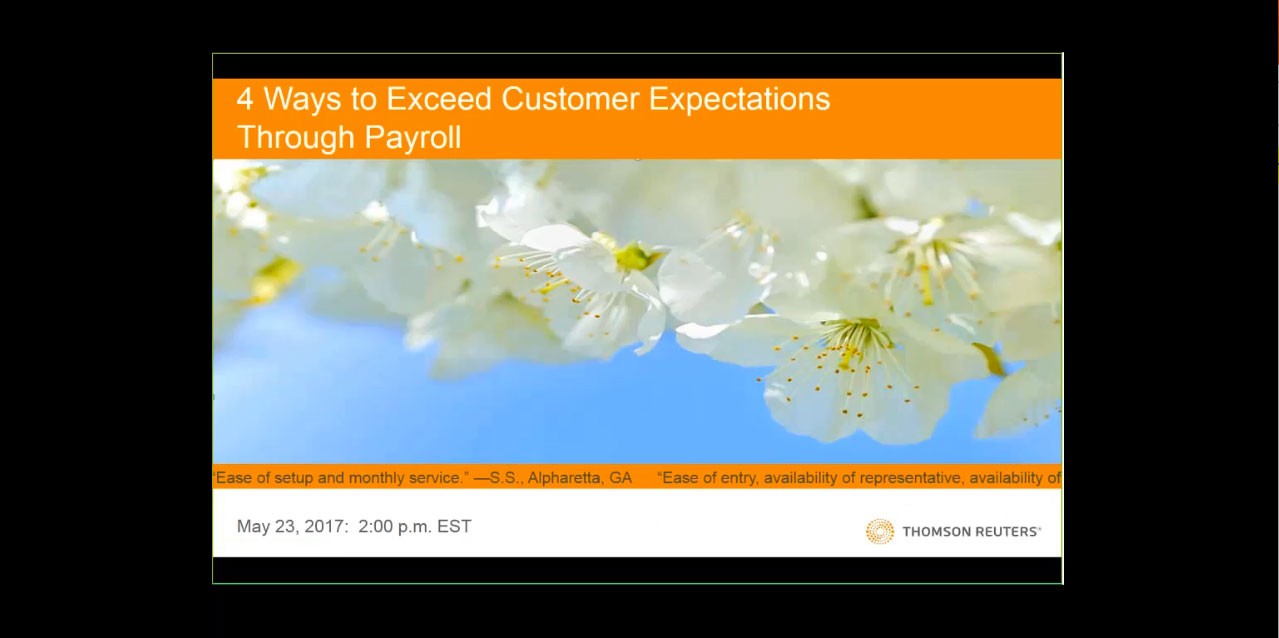 01:01:10