A Business Case for Payroll
Like most firms, you aim to be a profitable, high-value resource to your clients. You want to build strong, lasting partnerships with them. You know that offering payroll services to your clients can help you achieve these goals.
But where does payroll fit into your firm's culture and structure? Do you outsource it? Or try to handle it internally? The answer may surprise you (spoiler: there's no wrong answer — it depends on your firm's needs, goals, and architecture).
In a recent survey, 32% of firms said they preferred to outsource their clients' payroll. 38% said they preferred to process payroll in-house for their clients. 30% want their clients to do it themselves.
Why would you choose an in-house approach to payroll over a partner-sourced approach, or vice versa? Find out on September 27, when we'll discuss the benefits of each approach to help you leverage the incredible opportunity that payroll has to offer. The path to payroll has changed drastically over the last few years. Even if you considered adding payroll a few years ago and decided against it for one reason or another, it's time to take another look. You can't afford to ignore the opportunity payroll offers.
At this webcast, you'll learn:
Why payroll can be the perfect catalyst for your firm's growth, client retention, and continuity
How to overcome the perceived obstacles payroll can throw in your path
What to consider when evaluating your payroll strategy
How to successfully navigate the risks associated with payroll
Which common myths about payroll can be quashed; we'll bust the myths wide open
What new technologies canhelp you better connect payroll to your business clients
You'll also hear from two practitioners — one who processes payroll in-house, and one who partners with a payroll service bureau — about their path to payroll, how they decided on their respective strategies, and what has changed since implementing payroll services for their clients.
We hope you'll join us on September 27, 2018 at 2:00 p.m. ET to learn more about the opportunity that lies ahead for you and your firm if you take a fresh look at payroll.
(This free webinar does not qualify for CPE, but you'll walk away with actionable items you can immediately implement at your firm.)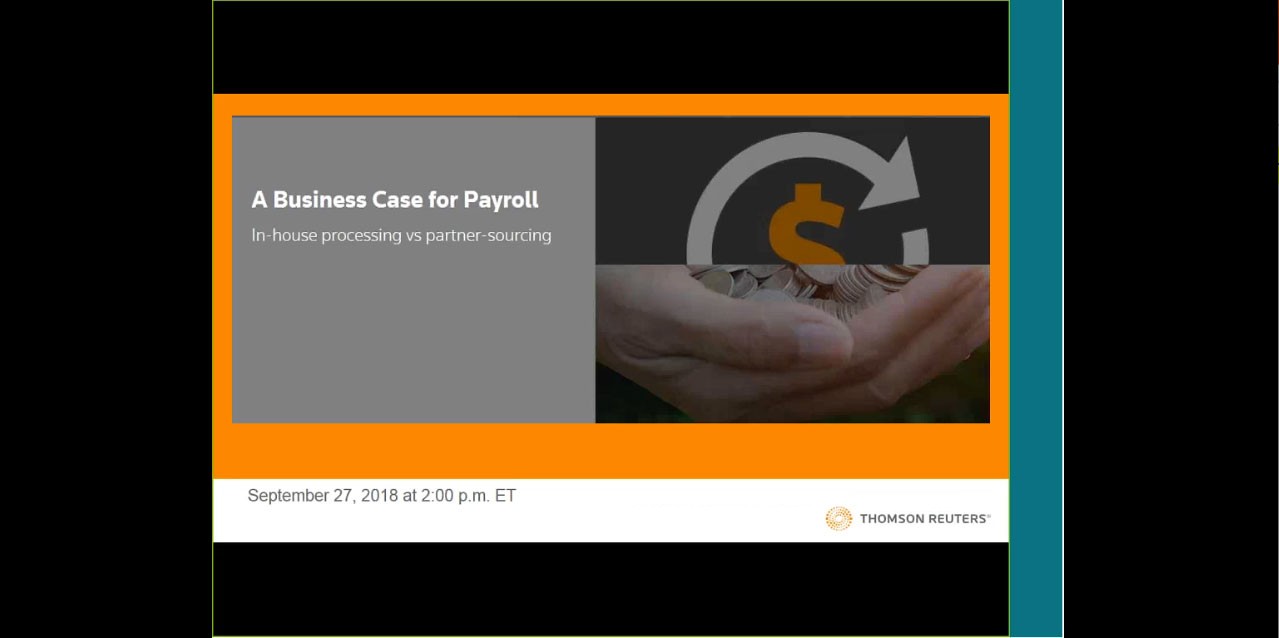 01:01:06