Moving Your Audit Business Forward: How People, Process, and Technology Make All the Difference
The audit profession is changing so rapidly that "keeping up" just isn't enough to make your firm competitive anymore. So how can you prepare your firm to successfully meet professional standards and exceed client expectations well into the future?
Start with this online event, where Matt Towers, audit and engagement product manager at Thomson Reuters, discusses how current trends impacting the profession will affect the way firms like yours perform audits in the future. Among the topics he'll cover:
How to foster your audit talent into tomorrow's leaders

How fine tuning your audit methodology can lead to lower costs, better compliance, and improved job satisfaction for your auditors

How the right technology will keep you a step ahead of your competition
Watch this webcast to see how you can take action to be sure your competitors are the ones trying to keep up with you!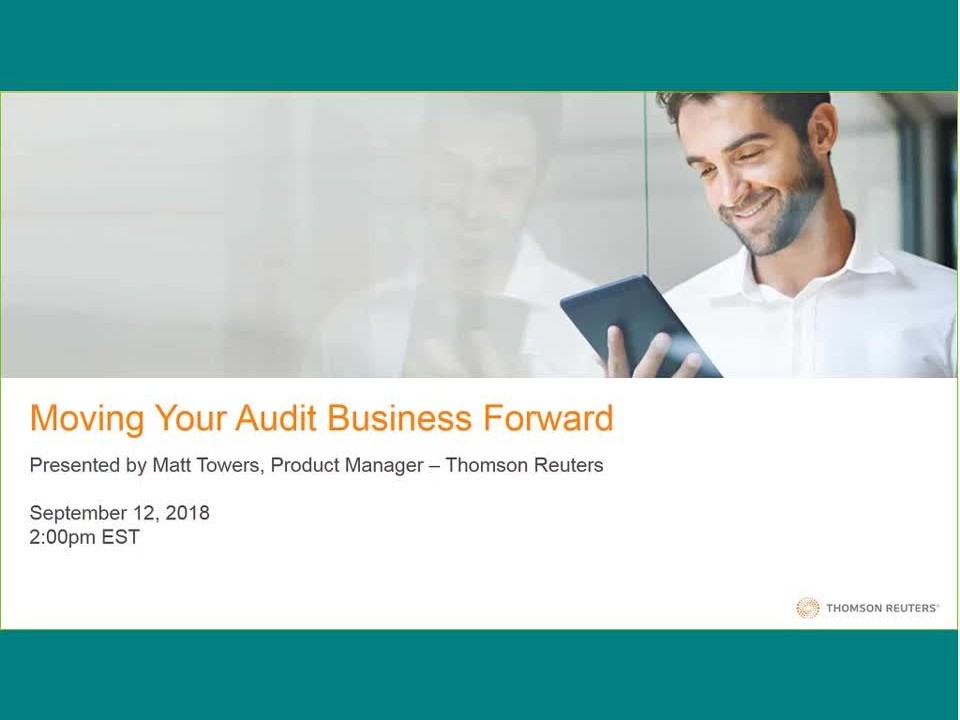 55:52