Enhance your firm's productivity with data-driven decisions
Companies in the top 33% of their industry that used data to guide their decision making were ~5% more productive and ~6% more profitable than competitors.
A clear view of your firm's activities and key metrics is critical to running a sustainable and successful firm. Have you ever wondered how you can streamline your operations? Would you like to be more agile in your processes? Get the questions to these answers and more when you attend our free practice management webcast.
Designed for those who don't already use Practice CS, this webcast offers practical solutions for common practice management issues — especially for large firms. From effectively managing staff and client work to evaluating your profits, you'll learn innovative ways to improve your practice management from an enterprise-level firm that uses Practice CS every day. Here are some of the topics we'll discuss:
Boost internal transparency — Practice management software shouldn't have a one-size-fits-all approach. Find out how you can configure a practice management system to fit your firm with dashboards, custom fields and custom filters.

Proactive data — A lack of internal insight can hinder efficiency. See how you can maintain a continuous view of reports and in-progress work to best serve your clients.

Streamline project management —Tedious manual processes and disorganized workflows hurt productivity. Learn how you can see the status of all your firm's work across departments and offices at a glance.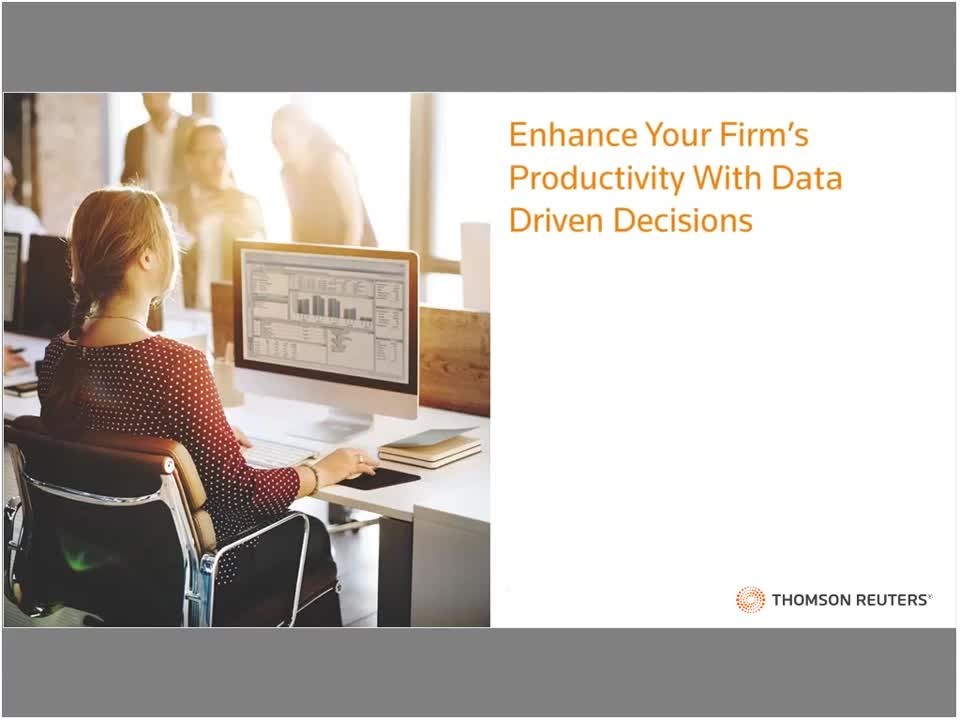 59:22