Rise above challenges and transform your tax workflow
You face many challenges that impede your daily work as a tax professional.
Does this sound familiar?
Manually keying in data drains hours of time and can lead to human error
Lack of standard practices around the organization and processing of tax workpapers and documents creates inconsistencies
Staying on top of client requests for information can be a full-time job in itself
You'll discover proactive ways to tackle these challenges when you view this webcast.
Consider how much easier your average day would be if your firm had:
One simple, single place where all tax workpapers can be managed and viewed by multiple staff members

Software that can streamline and synchronize your process
Adjusted balance information that can flow directly into a variety of tax applications
Learn how professionals like you are benefitting from these features and exceeding clients' needs with Workpapers CS™, the collaborative workpaper management and trial balance software.

View this webcast to see how to streamline and prepare your firm for a successful tax season.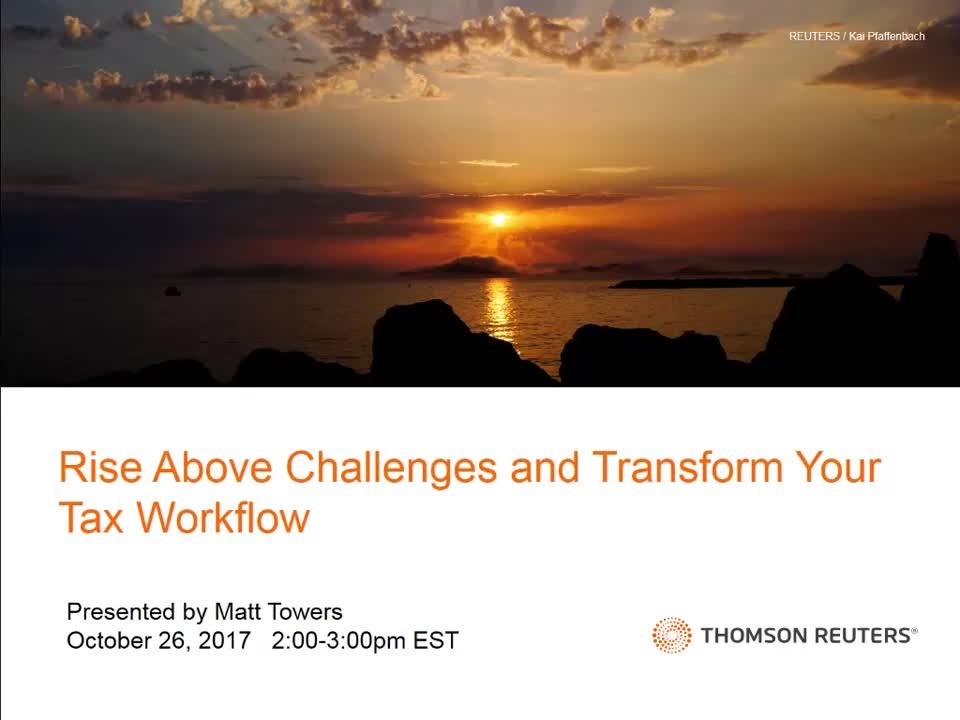 56:17