2023 state of the tax professionals report
Discover the key strategic priorities shaping the tax landscape and the guidance that firms need to position themselves for success in the upcoming year
---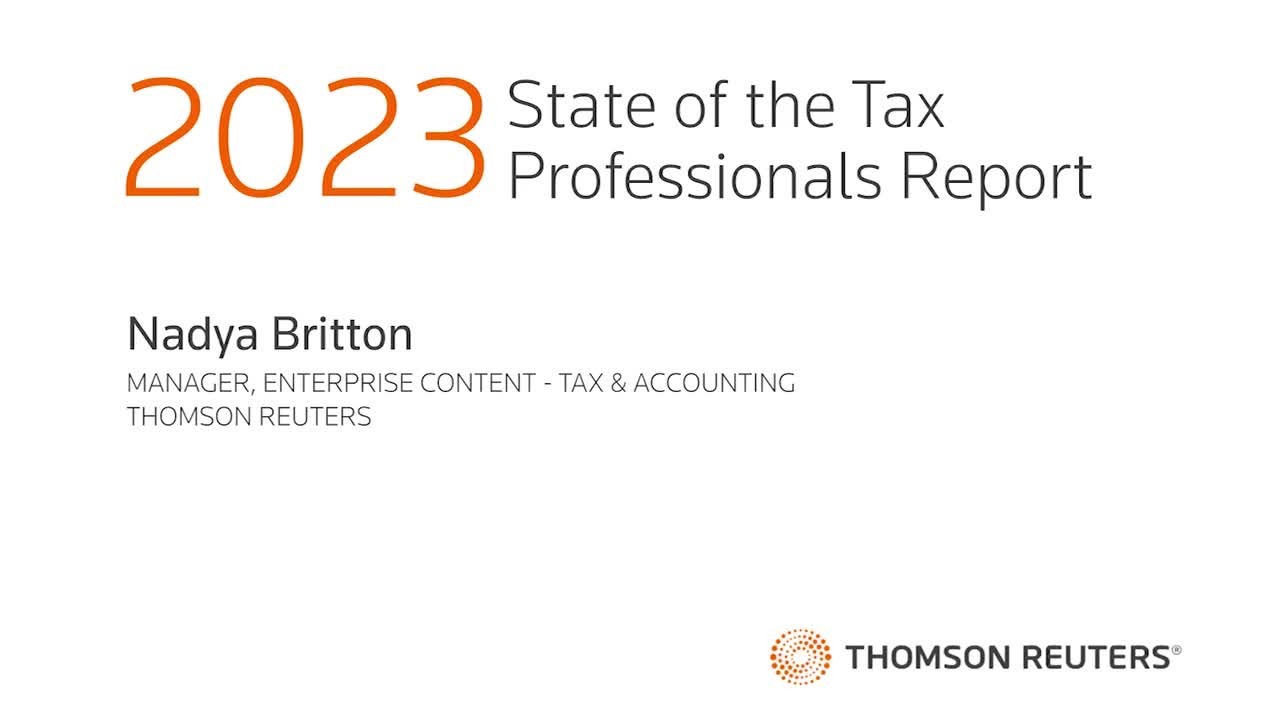 01:35
The 2023 state of the tax professionals report, published by Thomson Reuters Institute, examines the strategic priorities of accounting firms for the upcoming year and how the past year has shaped their thinking. The report highlights re-emerging priorities of efficiency and client service, as well as what firms need to diversify their offerings and remain competitive.
This report includes:
Key trends that have shaped the tax landscape in 2023
Alternative strategies tax leaders are pursuing to achieve their goals
How client demand is driving decision making
Insights from industry experts on how firms can succeed in the coming year
Read the 2023 state of the tax professionals report to stay ahead of industry trends and ensure your firm is well positioned to meet the challenges of 2023.
Access the full special report