Manage tax deadlines with ONESOURCE Calendar
Different tax deadlines based on your region and tax law changes can require a lot of input and management. With your busy schedule, it's more important than ever to use tax calendar software to meet deadlines with confidence and find more efficient processes. ONESOURCE Calendar offers a central location to monitor, track, and automate multi-year tax due dates, payments, filings, and projects.
This comprehensive calendar solution offers pre-populated statutory and tax reporting dates across APAC, EMEA, LATAM and North America to automate tax and statutory reporting updates to ensure that you will never miss a reporting deadline again. Additionally, ONESOURCE Calendar allows you to quickly print US certified mail forms right from the calendar and track delivery status online.
Join us for our free webcast to explore how the ONESOURCE Calendar solution is configured to monitor, report, and simplify due date management.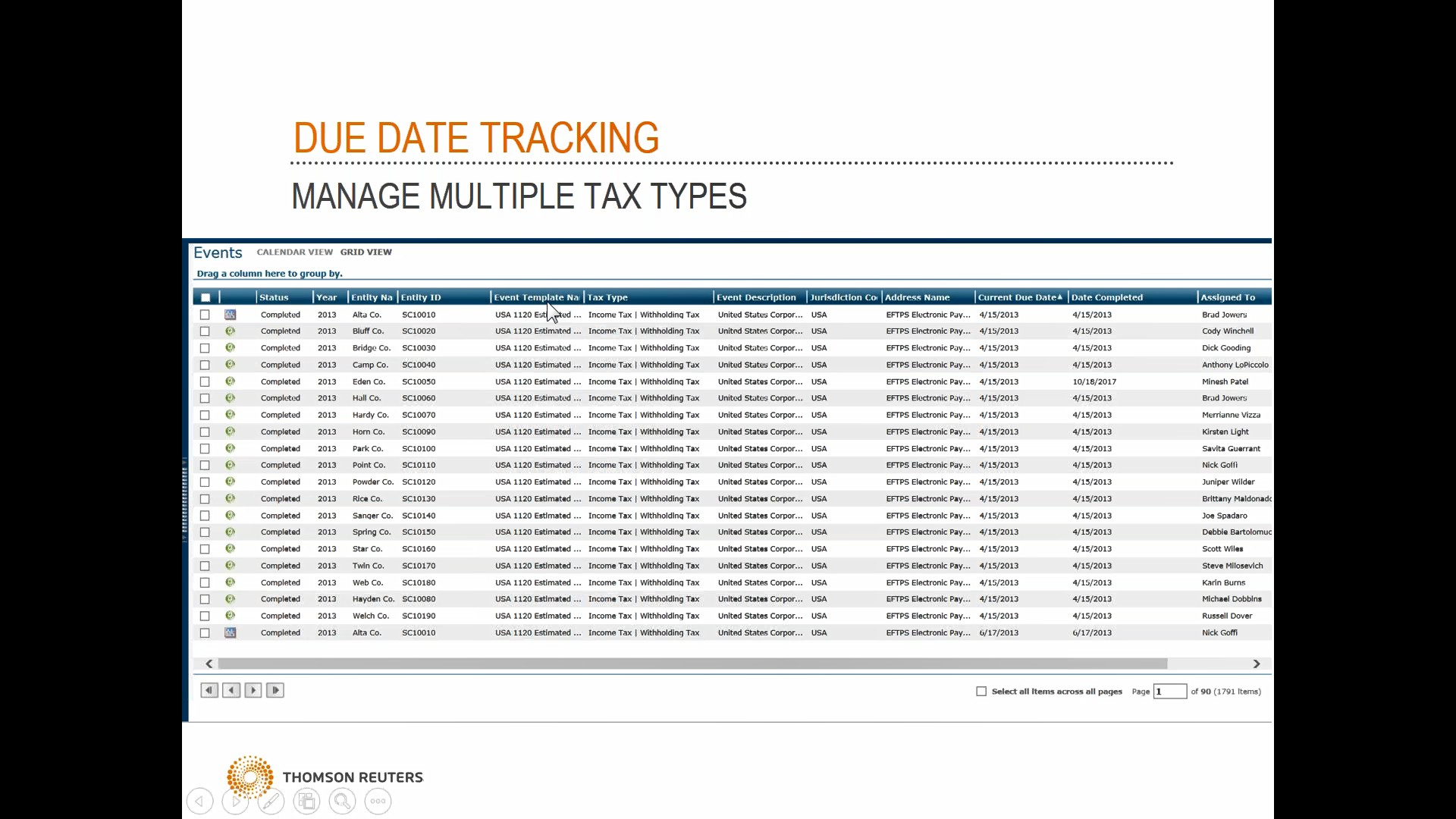 39:10