VAT: It's More Than Just a Rate    

Does your team who handles sales and use tax (SUT), value-added taxes (VAT), and/or goods and services taxes (GST) feel they have a good understanding of tax calculation? Are you wondering how your team will respond to the impacts of the Supreme Court decision in South Dakota v. Wayfair? New complexities in calculating SUT makes now a perfect time to implement tax technology.
Designed for growth, built on a unified technology platform, and powered by superior content, ONESOURCE Determination provides real-time, intelligent tax calculation for your company — anywhere you do business.
In this informative webinar, a ONESOURCE specialist will explain why intelligent calculation is a must for your tax automation solution.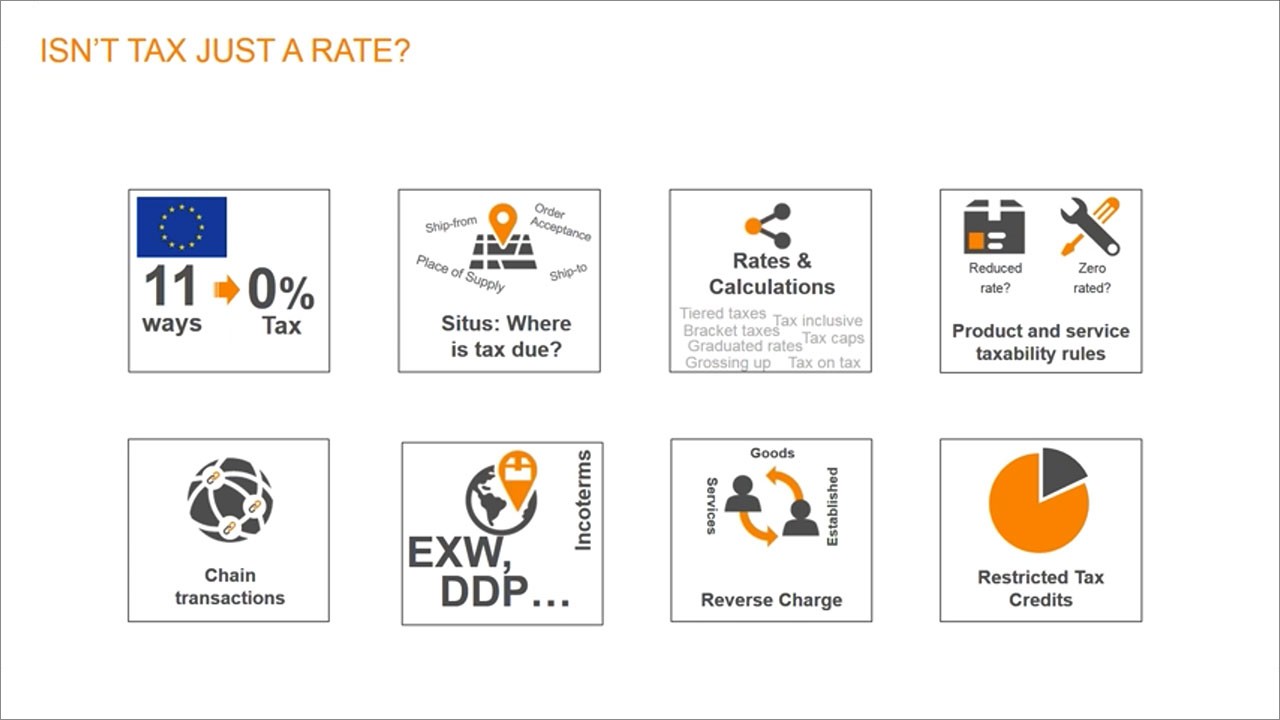 01:03:33