Get precise SEC filings answers faster on Checkpoint

Experience the power of SECPlus Advanced
Why choose SECPlus Advanced
SECPlus Advanced is your powerhouse SEC filings research tool that combines:
Precise search features (by section, market cap, revenue, auditor, geography, and peer groups)
On-the-fly filtering to fine-tune your results
"Words around hits" to help you easily spot specific matches
Seamless linking from filings to relevant comment letters
The Compare Center redlining tool to quickly reveal how your peers' disclosures have changed from one period to the next
Plus, all of these features are integrated with Checkpoint premium content.
Watch SECPlus Advanced in action
Checkpoint functionality: SECPlus Advanced - SEC Filings Search
Learn about the additional features that SECPlus Advanced offers to speed up your workflow when searching for real-time SEC filings.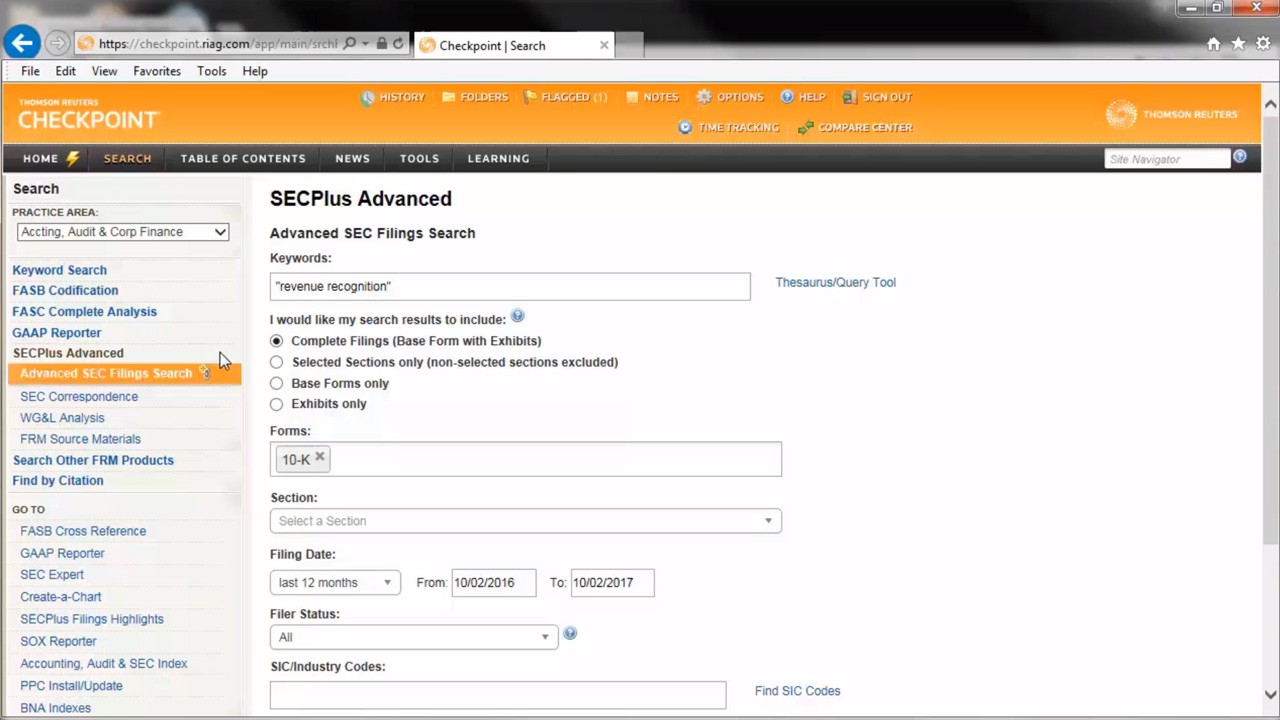 09:51
Effects of the TCJA

This special report, "Effects of the Tax Cuts and Jobs Act on public company disclosures," identifies additional considerations that public company reporting entities should be aware of as they assess the business impact of the TCJA. It also includes excerpts from SEC filings across industries to assist registrants in their efforts to examine how peers and other reporting entities are handling TCJA-related disclosures.

Ready to start a conversation?
Need more information about how our solutions can work for you? Drop us a line and someone from our sales team will get back to you. Or call a regional representative at +1 800 431 9025.