ONESOURCE Indirect Compliance for VAT, GST and other indirect tax

Indirect Compliance software

Automate sales and use tax, GST, and VAT compliance in one simple software solution
Why choose ONESOURCE Indirect Tax Compliance
Regardless of your location or industry, you need an indirect tax compliance system that handles the latest changes and complexities without slowing you down. Thomson Reuters ONESOURCE Indirect Compliance streamlines the tax compliance process with real-time rates and rules, customizable tools, and support for e-filing — plus powerful data reconciliation, adjustment, and reporting capabilities. You can choose federal, state, county, city, or district as necessary to meet the unique needs of your US business. For organizations operating globally, ONESOURCE Indirect Compliance automates the way you manage value-added tax (VAT), goods and services tax (GST), and other international tax returns and statutory filings. This single, centralized solution lets you move beyond complex, country-specific spreadsheets to help you stay compliant wherever you do business.

What you get with our sales and use tax, GST, and VAT compliance software
See what's happening at every step of the compliance process with real-time metrics and updates.
Get automatically updated content from thousands of global tax authorities, certified to SSAE 18 and ISAE 3402 standards.
Easily import from ERPs, point of sale systems, e-commerce applications, and in-house IT.
Meet new and increasingly prevalent digital tax reporting requirements with support for SII, SAF-T, and more.
Get comprehensive risk management controls, handle reviews and signoff, and make audited manual adjustments as needed.
Get extensive data analysis that uses standard or customized interrogation tools to keep your data solid.
Automate partial exemptions through group management, standard and special method capabilities, and reallocation functions.
Get industry-leading e-file support, including parish upload in Louisiana and ONESPOT support in Alabama.
Managing indirect tax compliance around the world
From research to determination and compliance, you can count on Thomson Reuters ONESOURCE as the only complete indirect tax solution for domestic and multinational corporations.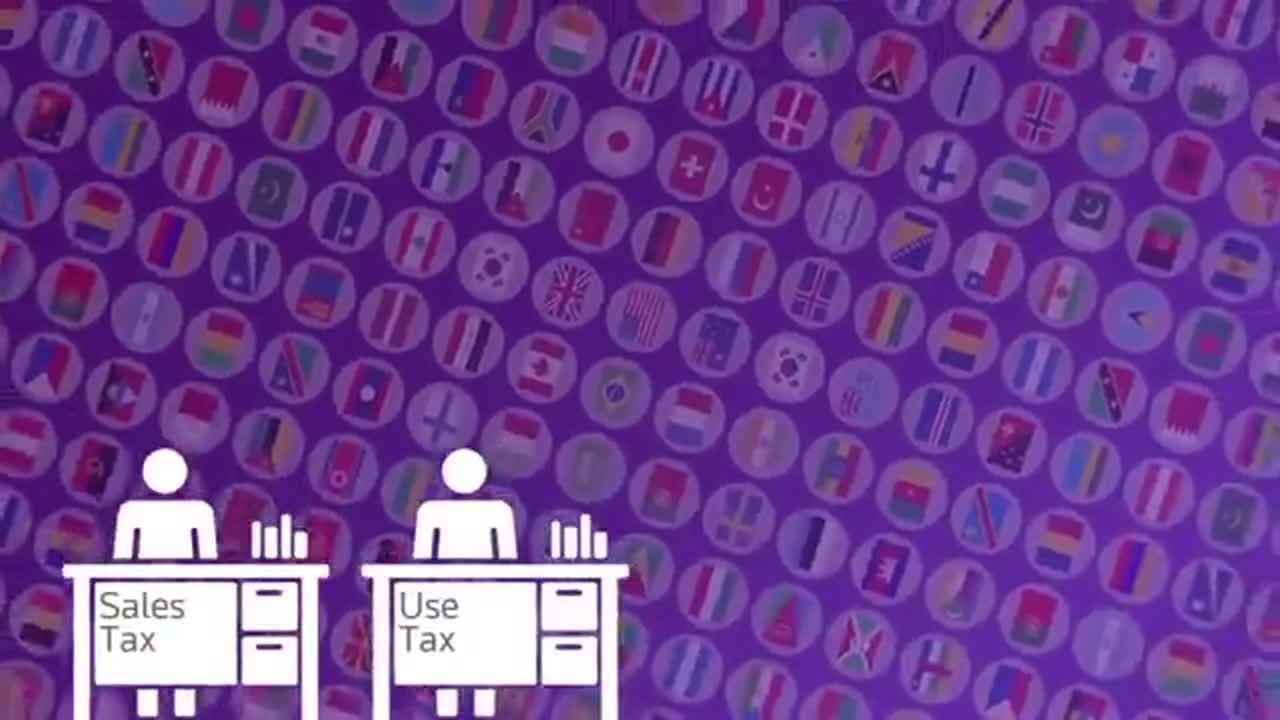 02:18
Indirect tax customers also buy these solutions
Our solutions provide automation and accuracy across tax and finance workflows from determination through final remittance and compliance.


Compliance Starts at the Invoice
Explore 3 important aspects of why your tax compliance process should start at the invoice.

Ready to start a conversation?
Need more information about how our solutions can work for you? Drop us a line and someone from our sales team will get back to you. Or call a regional representative at