FirmFlow

Manage projects from start to finish with our accounting workflow software hosted in the cloud
As your day-to-day business activities become more and more digitized, your firm needs a single centralized solution for managing your workflow. Thomson Reuters FirmFlow is a cloud-based accounting workflow software that standardizes any business process through routing functionality, real-time tracking, custom reporting features, and more. It lets you see how your firm really functions, so you can manage your staff more efficiently and make better business decisions. Across tax, audit, consulting, and financial services, FirmFlow automates your work to help your client engagements run smoothly.

Demo: FirmFlow Introduction
FirmFlow is built on the GoFileRoom platform to streamline your document management and workflow. Find out how GoFileRoom can help drive productivity.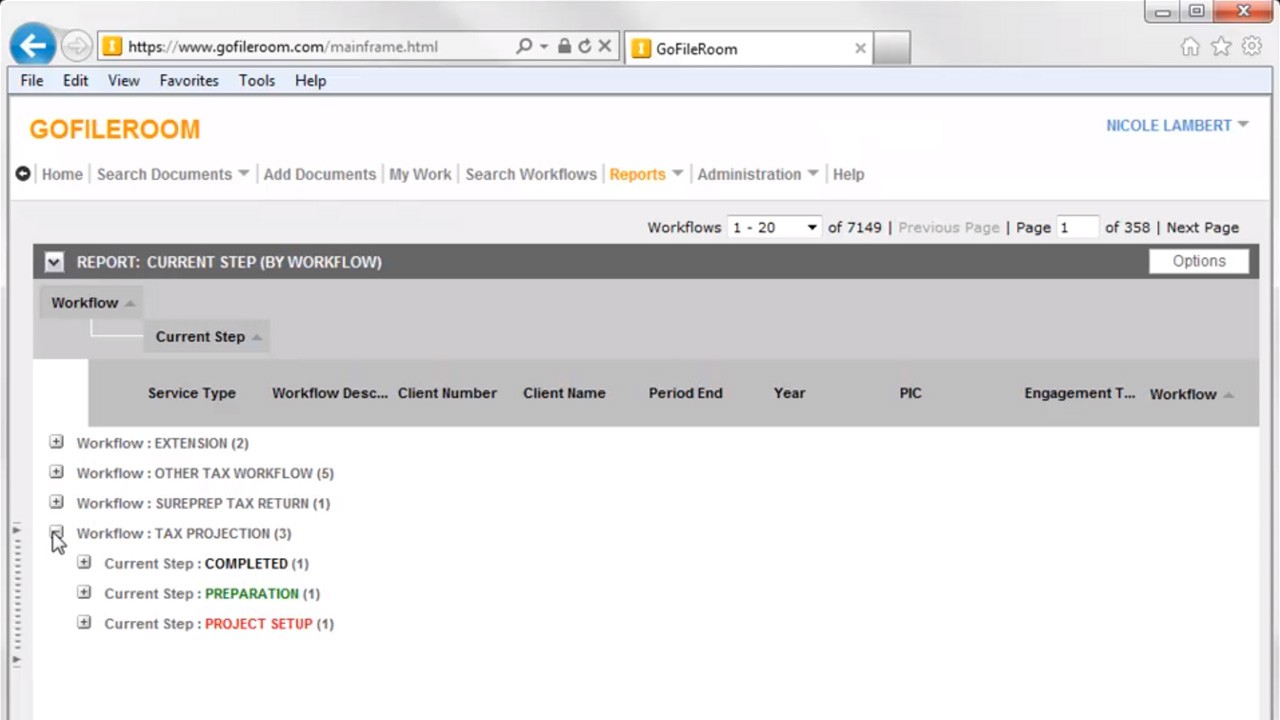 15:56
What you get with our cloud-based CPA workflow software
Track and analyze all your business processes and monitor activity from start to finish.
With standardized workflows firm-wide, you can ensure every staff member is following the same process.
Extensive reporting and notifications help you manage staff workloads and deadlines for improved accounting staff management.
FirmFlow has been great for saving time, monitoring projects, and improving client service.
Ready to start a conversation?
Need more information about how our solutions can work for you? Drop us a line and someone from our sales team will get back to you. Or you can call a representative in your region at +1 800 968 8900.