International trade and supply chain
Global import and export compliance and management
Leading global export compliance software from Thomson Reuters



Manage ever-changing trade regulations
Stay up to date with the latest export compliance and management solutions from Thomson Reuters.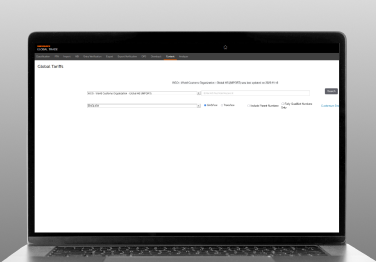 Global Trade Content
A repository of up-to-date regulatory information for importers and exporters around the globe. Access foreign trade regulations and trade data from over 210 countries and territories.
Discover more about our global trade compliance and management solutions
Whether you're looking for tax and accounting or international trade and supply chain solutions, uncover products that will give your organization the boost it needs.
Questions about our products and services? We're here to support you. 
Contact our team to learn more about our tax and accounting solutions.
Need help?
View account and product support
Already a customer?
Go to product logins