International trade and supply chain
Foreign-trade zone (FTZ) management
Manage and optimize zone operations with consolidated global trade processes



FTZ management solutions from Thomson Reuters
Optimize your foreign-trade zone management with greater visibility into your operations.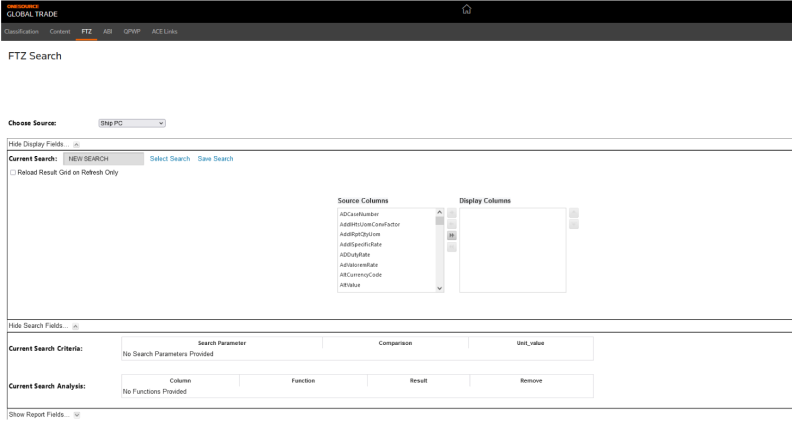 Keep supply chain data in one central location
With ONESOURCE® Foreign-Trade Zone Management you can connect with external partners, create reports, and keep inventory accurate:
Manage operations from a single, web-based platform

Defer or reduce duty payments and save time with streamlined customs procedures

Improve inventory accuracy by reconciling with enterprise resource planning (ERP) systems daily and using dynamic Bills of Material (BOM) to provide real-life process flows

Create reports and file documentation electronically
Discover more about our supply chain and procurement technology solutions
Whether you're looking for tax and accounting or international trade and supply chain solutions, uncover products that will give your organization the boost it needs.
Questions about our products and services? We're here to support you. 
Contact our team to learn more about our tax and accounting solutions.
Need help?
View account and product support
Already a customer?
Go to product logins