Fast Sales Tax rates, forms, and more from Thomson Reuters ONESOURCE

ONESOURCE Fast Sales Tax
Accurate sales tax rates and more for easy, reliable compliance
Why choose Fast Sales Tax
Running a small business is hard. Dealing with indirect tax rates and compliance is even harder. Fast Sales Tax makes it easier.
Look up sales tax rates, identify appropriate product taxability statuses, get due dates, and search sourcing rules. From registration to returns, you'll be backed by the most accurate sales tax answers available – the same as those used by Fortune 1000 enterprises.
What you get with our on-demand sales tax rates and forms
Navigate complex and constantly changing sales tax regulations with confidence.
Our easy-to use-interface provides you with the relevant tax facts you need, in a few simple steps.
Quickly and intuitively identify tax rates and up-to-date forms, all on one reliable platform.
See Fast Sales Tax in action
Fast Sales Tax: Simple answers to your most complex questions
Not sure where to start when it comes to sales tax rates and compliance? Watch this demo video to learn how Fast Sales Tax provides step-by-step guidance so you get sales tax right.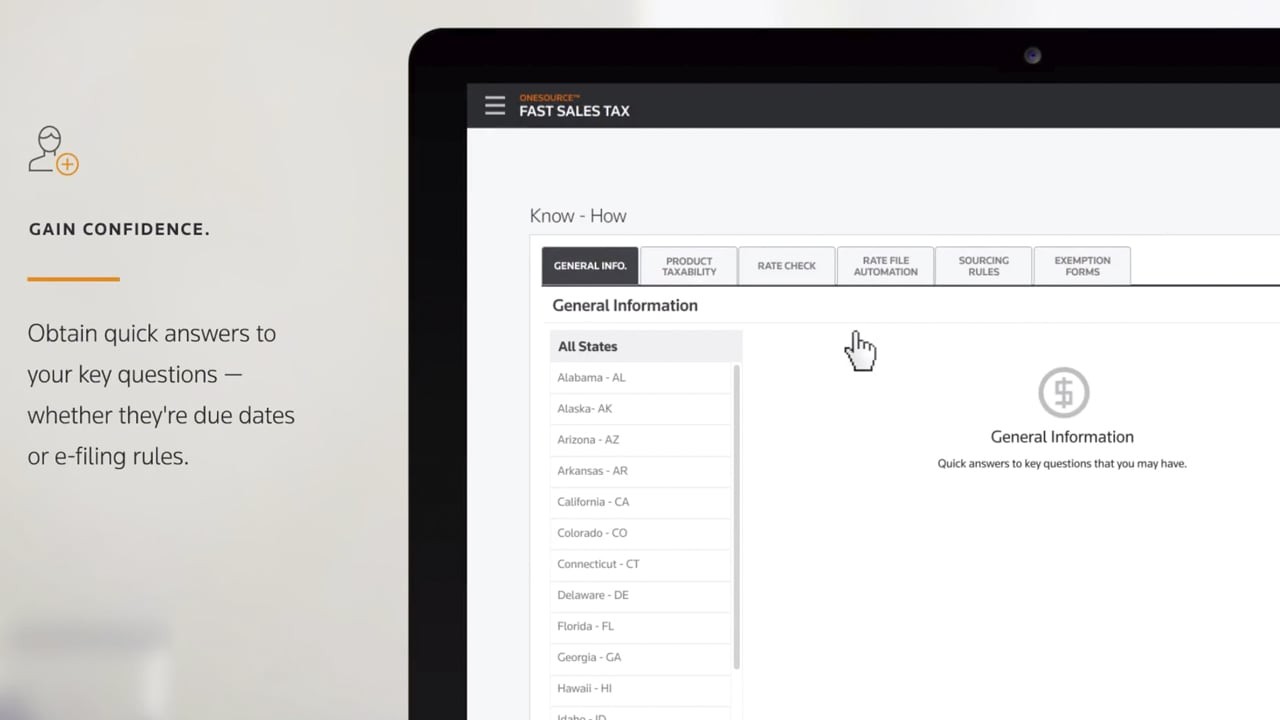 02:03

Get started with Fast Sales Tax
Compare plans, subscribe online, and see how easy it can be to get sales tax right