Tax and accounting
Product training and continuing education for accountants
Our solutions help centralize and simplify your organization's learning and compliance

Keep your staff current and compliant while sharpening their accounting skills
A well-prepared team is more efficient and will provide exceptional customer service.
The Enterprise Learning Platform delivers a unified learning experience
As a comprehensive suite of enterprise learning and compliance solutions for tax and accounting professionals, the Enterprise Learning Platform provides the following:
Single integrated platform for learning and compliance that makes training your staff very manageable

Unified experience incorporating webcasting, content, automated compliance tracking, and learning management

Opportunity to take a strategic, disciplined, and enterprise-wide approach to learning initiatives
Build polished proficiency with ONESOURCE University
ONESOURCE University is the single learning platform that will help your tax and accounting staff become proficient with ONESOURCE:
Access public and dedicated workshops, web seminars, and online learning

Keep your staff current with continuing professional education (CPE) offered through workshops and web seminars

Establish product knowledge and validate proficiency with ONESOURCE Certifications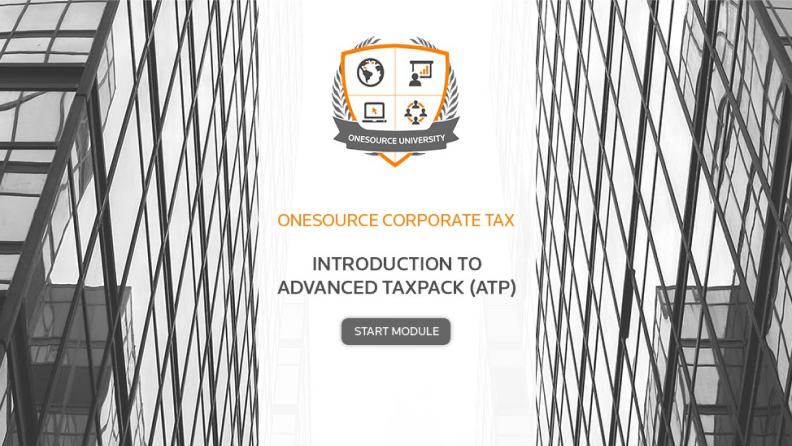 Discover more about our professional development and education solutions
Whether you're looking for tax and accounting or international trade and supply chain solutions, uncover products that will give your organization the boost it needs.
Questions about our products and services? We're here to support you. 
Contact our team to learn more about our tax and accounting solutions.
Need help?
View account and product support
Already a customer?
Go to product logins