Tax and accounting
Sales and use tax solutions 
Get real-time tax rates, due dates, and taxability statuses to keep your organization compliant



Stay compliant with this all-in-one solution from Thomson Reuters
Simplify your process of working with indirect tax rates and compliance imposed by state, local, and other tax authorities.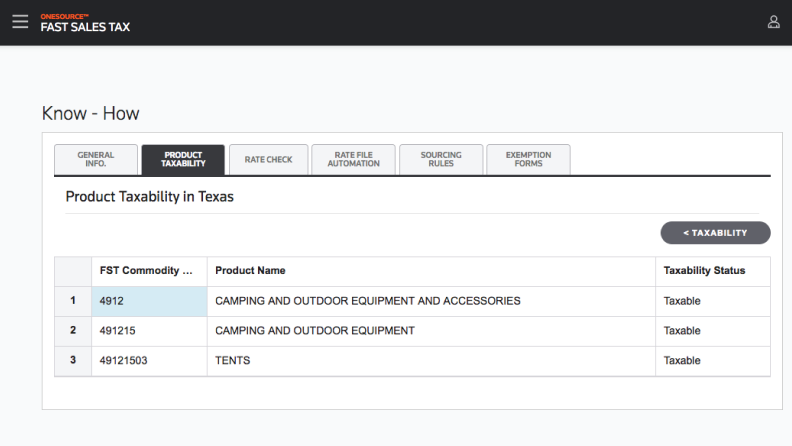 Get access to the most accurate sales tax database available
ONESOURCE Fast Sales Tax keeps you updated on tax regulations and forms and can help you:
Identify appropriate product taxability statuses
Look up real-time sales and use tax rates for over 1.2 million zip codes across the U.S. and Canada
Learn from step-by-step tax guidance how to get your sales and use tax right
Discover more about our tax planning and preparation solutions
Whether you're looking for tax and accounting or international trade and supply chain solutions, uncover products that will give your organization the boost it needs.
Questions about our products and services? We're here to support you. 
Contact our team to learn more about our tax and accounting solutions.
Need help?
View account and product support
Already a customer?
Go to product logins