International trade and supply chain
Denied party screening
Know your customer and mitigate the hidden risks your business relationships may surface



Ensure security while doing business
Thomson Reuters denied party screening software offers peace of mind when conducting business with local and global partners.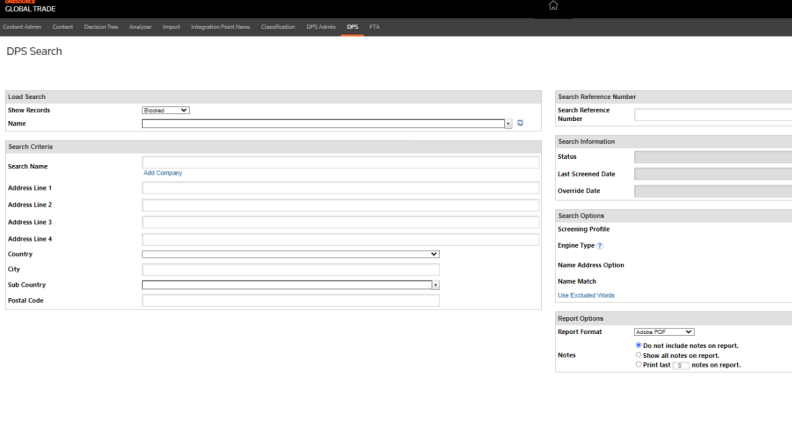 Leverage the power of global researchers with ONESOURCE® Denied Party Screening
Denied party screening software that validates customers and suppliers with a screening process that integrates with ERP/CRM/SRM systems:
Enhance security in transactions with customers and suppliers

Automate screening within the corporate system

Comply with legal requirements

Screen for politically exposed persons (PEP) and adverse media
Discover more about our global trade compliance and management solutions
Whether you're looking for tax and accounting or international trade and supply chain solutions, uncover products that will give your organization the boost it needs.
Questions about our products and services? We're here to support you. 
Contact our team to learn more about our tax and accounting solutions.
Need help?
View account and product support
Already a customer?
Go to product logins