Tax and accounting
Accounting and financial management solutions 
Operate your firm at peak efficiency with better document management, team collaboration, and reporting capabilities that come together to deliver both guidance and engagement for your clients



Level up your firm management
Collaborate in real time with your team and save time with streamlined processes so you can focus more on providing higher-value client services.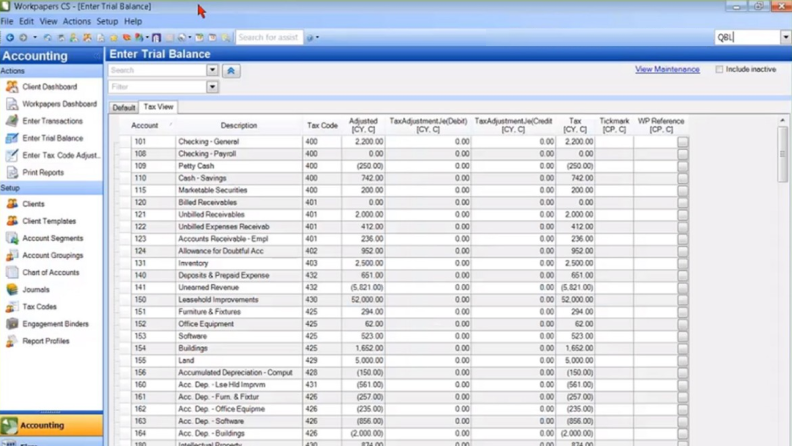 Streamline your tax workflow with Workpapers CS
Powerful tax work papers help you simplify processes, reduce time, and increase team efficiency:
Give all team members simultaneous access to tax work papers and the trial balance with role-specific dashboards to standardize how your firm works 
Import data from a spreadsheet, quickly and easily verify client balances, and transfer to tax returns 
Make your work fast and easy with a sophisticated binder system that boasts extensive configurability and powerful efficiency features  

Set permissions for your staff and track their activities to ensure the right people sign off on the right parts of an engagement 
Access your tax and accounting software anytime and anywhere
With Software as a Service (SaaS) for CS Professional Suite, experience the full power of our professional accounting software in the cloud:
Lease cloud-based versions of our entire CS Professional Suite, plus Microsoft® Office and Exchange
Budget annual expenses and scale according to your firm's needs
Pay only for the software you use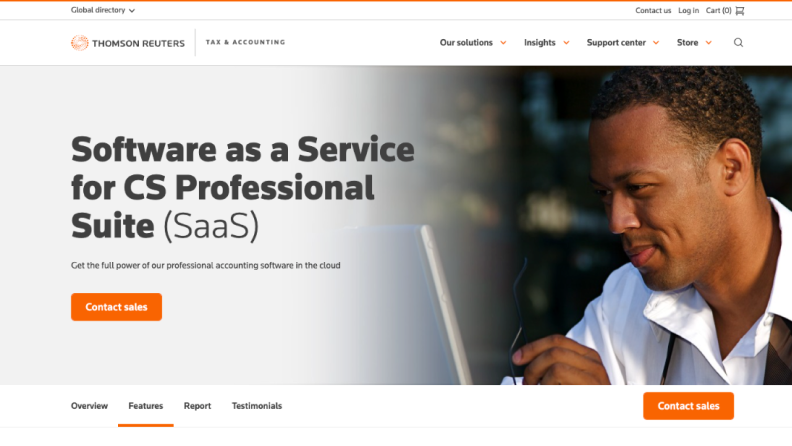 Discover more about our audit and accounting solutions
Whether you're looking for tax and accounting or international trade and supply chain solutions, uncover products that will give your organization the boost it needs.
Questions about our products and services? We're here to support you. 
Contact our team to learn more about our tax and accounting solutions.
Need help?
View account and product support
Already a customer?
Go to product logins