Tax and accounting
Fixed asset depreciation
Save time and stay tax compliant with real-time sales and use tax rates so you can focus on more strategic activities



Calculate depreciation quickly and accurately
Make sure your organization stays compliant when calculating depreciation while improving data accuracy and limiting manual entry.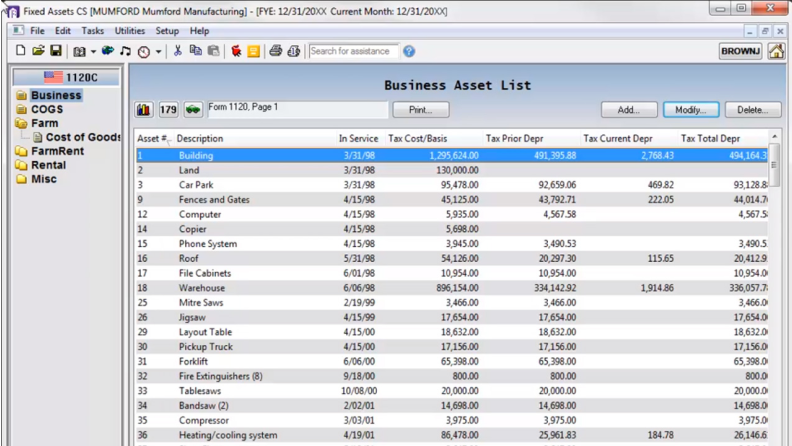 Simplify adding, changing, disposing, and transferring assets
Fixed Assets CS is comprehensive fixed asset and depreciation accounting software that helps you:
Calculate depreciation quickly and manage fixed assets efficiently

Add, change, dispose, or transfer assets using customizable tracking and sorting

Save time on manual entry while improving your data accuracy
Discover more about our tax planning and preparation solutions
Whether you're looking for tax and accounting or international trade and supply chain solutions, uncover products that will give your organization the boost it needs.
Questions about our products and services? We're here to support you. 
Contact our team to learn more about our tax and accounting solutions.
Need help?
View account and product support
Already a customer?
Go to product logins