Fixed Assets CS

Comprehensive fixed asset and depreciation accounting software
Why choose Fixed Assets CS
A comprehensive depreciation software is crucial when it comes to managing assets efficiently. With Thomson Reuters Fixed Assets CS, adding, changing, disposing, and transferring assets is quick and simple. This robust fixed asset management software offers a logical, easy-to-follow file folder format, plus an intuitive display that shows how depreciation values were calculated. Fixed Assets CS calculates an unlimited number of treatments — with access to virtually any depreciation rules a professional or corporation might need for accurate depreciation.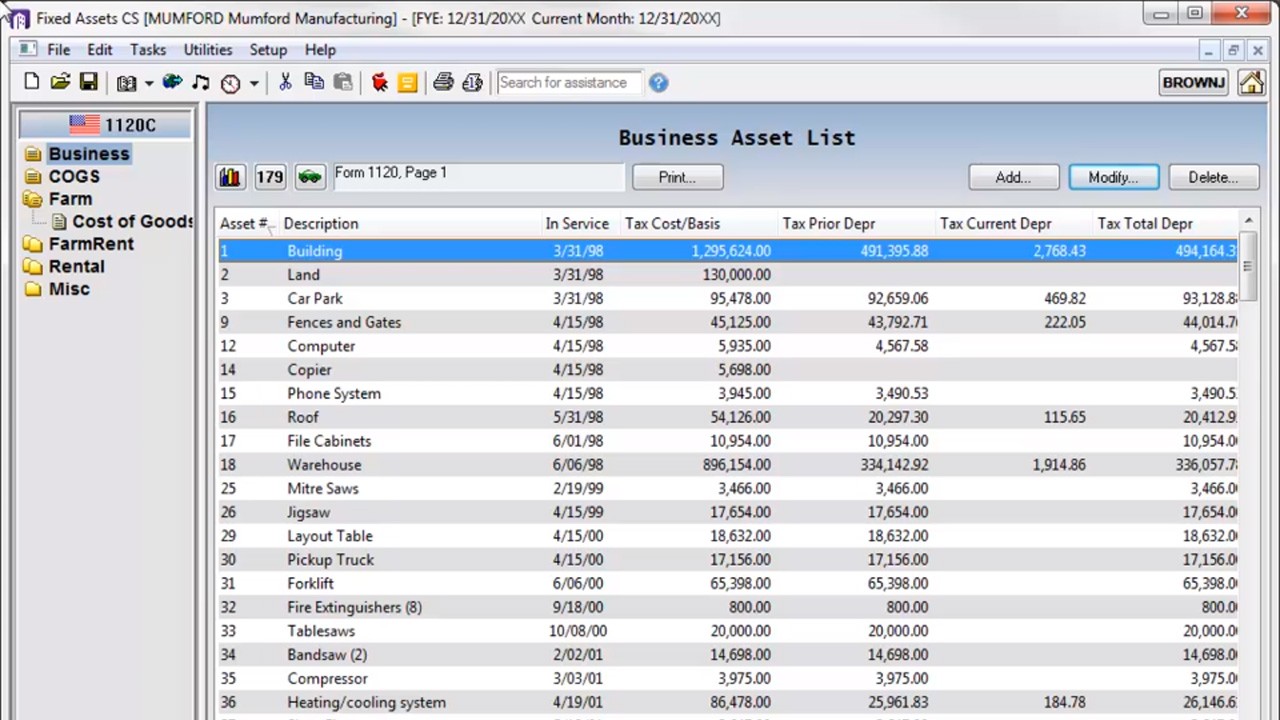 02:16
See how Fixed Assets CS simplifies asset importing and setup, provides inventory capabilities, and offers powerful tracking and reporting tools.
What you get with our depreciation software
Get Tax, Book, all 50 states, AMT, State AMT, earnings and profits, ACE, State ACE, and an unlimited number of custom treatments.
Add, change, and dispose of assets using an easy-to-navigate file folder format and customizable tracking and sorting options.
Choose from disposal, method/life or association wizards. The method/life wizard fills in the methods and lives for assets.
​Fixed Assets CS only presents the necessary data entry options so your team can stay focused and accurate.
Virtually limitless reporting capabilities let you create custom reports tailored to the needs of each client.
Calculate federal and state depreciation differences automatically, where applicable.
Create assets from spreadsheet imports for clients who do not use Fixed Assets CS.
Two ways to use Fixed Assets CS in the cloud
Our hosted solutions offer remote software access, relieving you of IT burdens and providing top security for you and your clients' data.

Get anytime, anywhere online access to CS Professional Suite and select Microsoft® products in the cloud.
Lease online versions of our entire award-winning CS Professional Suite, plus Microsoft® Office and Exchange.
CPA Practice Advisor 2022 Readers' Choice Award
Winner: Fixed Asset Management

CPA Practice Advisor 2021 Readers' Choice Award
Winner: Fixed Asset Management

CPA Practice Advisor 2020 Readers' Choice Award
Winner: Fixed Asset Management

Ready to start a conversation?
Need more information about how our solutions can work for you? Drop us a line and someone from our sales team will get back to you.
Or, you can call a representative in your region at +1 800 968 8900.