Tax and accounting
Specialized industry taxation 
Thomson Reuters has partnered with Ledgible to provide your firm with cryptocurrency tax reporting software that streamlines the compliance workflow process



Manage cryptocurrency taxable transactions
Empower firm staff to account for crypto transactions in their workflow on a certified and secure platform with Ledgible, the only crypto tax platform specifically designed to help tax and accounting professionals.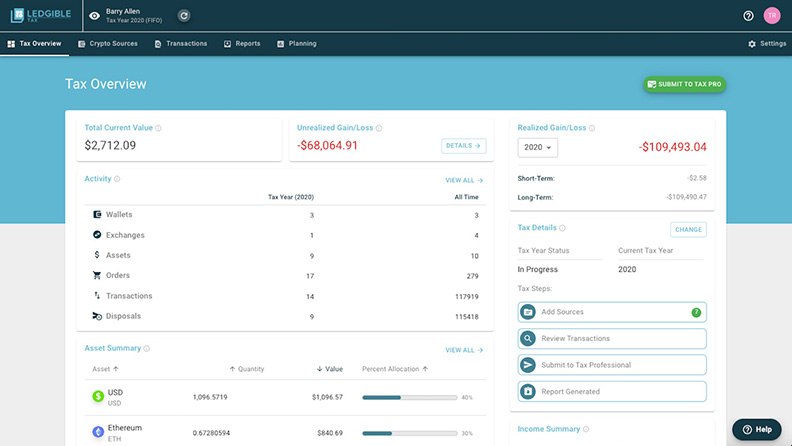 Save time and build confidence
Ledgible Crypto Tax Pro helps in managing the reporting of cryptocurrency activity:
Verify internal controls with AICPA SOC 1 & 2 audited tax software

Promote client engagement with basic crypto tax calculations

Ensure client returns are accurate with transaction tracing and automated reporting

Import reports with easy integration into UltraTax CS and GoSystem Tax RS
Discover more about our tax research and guidance solutions
Whether you're looking for tax and accounting or international trade and supply chain solutions, uncover products that will give your organization the boost it needs.
Questions about our products and services? We're here to support you. 
Contact our team to learn more about our tax and accounting solutions.
Need help?
View account and product support
Already a customer?
Go to product logins