Tax and accounting
Uncertain tax positions (UTPs) services 
Access the tools necessary to analyze and report uncertain tax positions and shorten the time during financial close



Reduce risk, save time, maintain control
Rely on Thomson Reuters for a standardized and secure process to avoid mismanagement of your tax reserves and restatement of required disclosures. An inventory of tax positions helps you reduce time and track from a single location.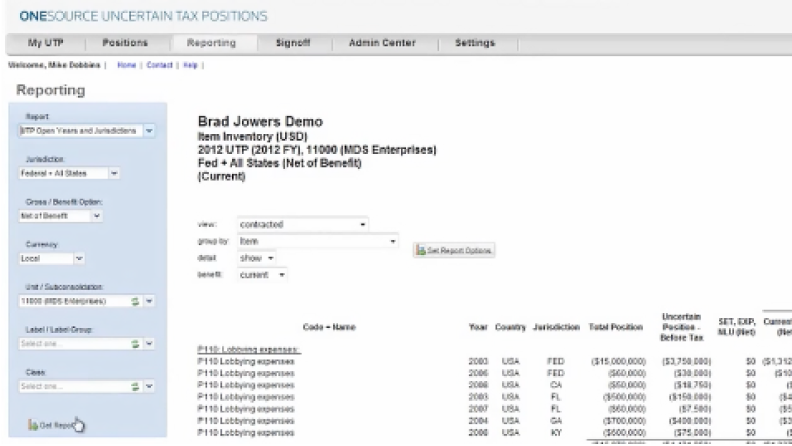 Optimize and manage all uncertain tax positions in a controlled environment
Uncertain Tax Positions module — formerly TaxStream FIN 48 — gives you the tools to analyze and report tax treatment of open positions under ASC 740-10-50 and IAS 37:
Calculate and track currency translation adjustments across all uncertain tax positions components

Break out tax, interest, and penalties separately on financial reports

Attach supporting documentation for the uncertain position taken in case an audit arises

Integrate with ONESOURCE Tax Provision
Discover more about our tax research and guidance solutions
Whether you're looking for tax and accounting or international trade and supply chain solutions, uncover products that will give your organization the boost it needs.
Questions about our products and services? We're here to support you. 
Contact our team to learn more about our tax and accounting solutions.
Need help?
View account and product support
Already a customer?
Go to product logins