State and local tax news social media posts for accounting firms

Checkpoint marketing for firms
Social Media State and Local Tax Posts

Timely social media posts on state and local tax developments
Why choose Social Media State and Local Tax Posts
In today's evolving tax environment, clients expect instant updates on tax news that affects them. Position your firm as a trusted source for these updates and keep your contacts informed on issues that matter to them with timely, relevant state and local tax posts that are ready for social media distribution.

What you get with Social Media State and Local Tax Posts
Access the latest SALT developments as they unfold. Sourced from the most significant state and local tax news produced by our renowned Checkpoint editorial team, these posts are created in the ideal format for optimum social sharing.
Find topics covering state and local income taxes (individual and business), deductions, credits and exemptions, sales and use taxes, state court tax cases, announcements about state-specific relief, state-issued tax publications, and more.
Customize your subscription to include 1 to 2 posts per state every week, an image to accompany each post, and periodic links to state or other reputable sites for additional details.
Get updates for the following states: California, Ohio, New York, Texas, Michigan, Illinois, New Jersey, Pennsylvania, Colorado, and Georgia. You can choose one state, multiple states, or all 10.
Combine your customized state and local tax posts with federal tax posts for a versatile approach to your social media content.
Collaborate with a dedicated marketing specialist on your social media strategy and overall marketing goals.
Learn more about social media for accountants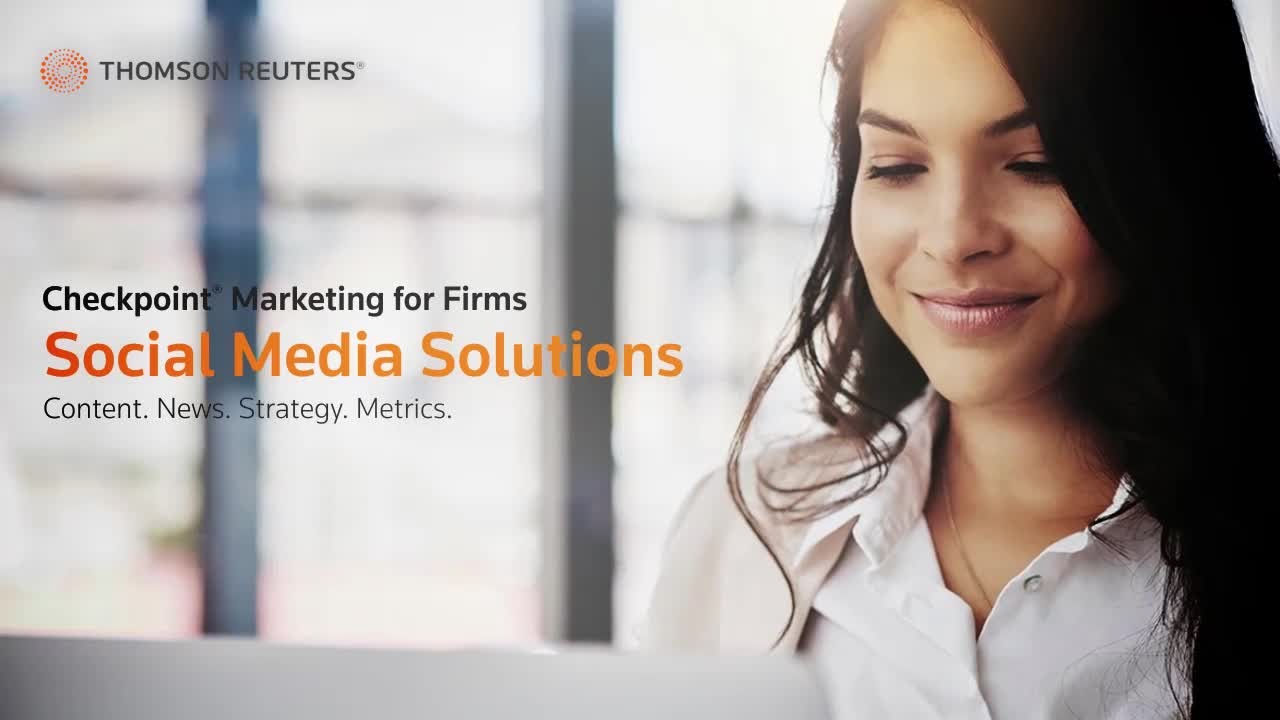 02:24
Social media marketing for accounting firms
Who says you need a marketing department to market your firm on social media? Do more with less with Thomson Reuters Checkpoint Marketing for Firms - Social Media Solutions. Tailored to accounting firms, our solutions can streamline your social media activities, save time, and increase your social return on investment.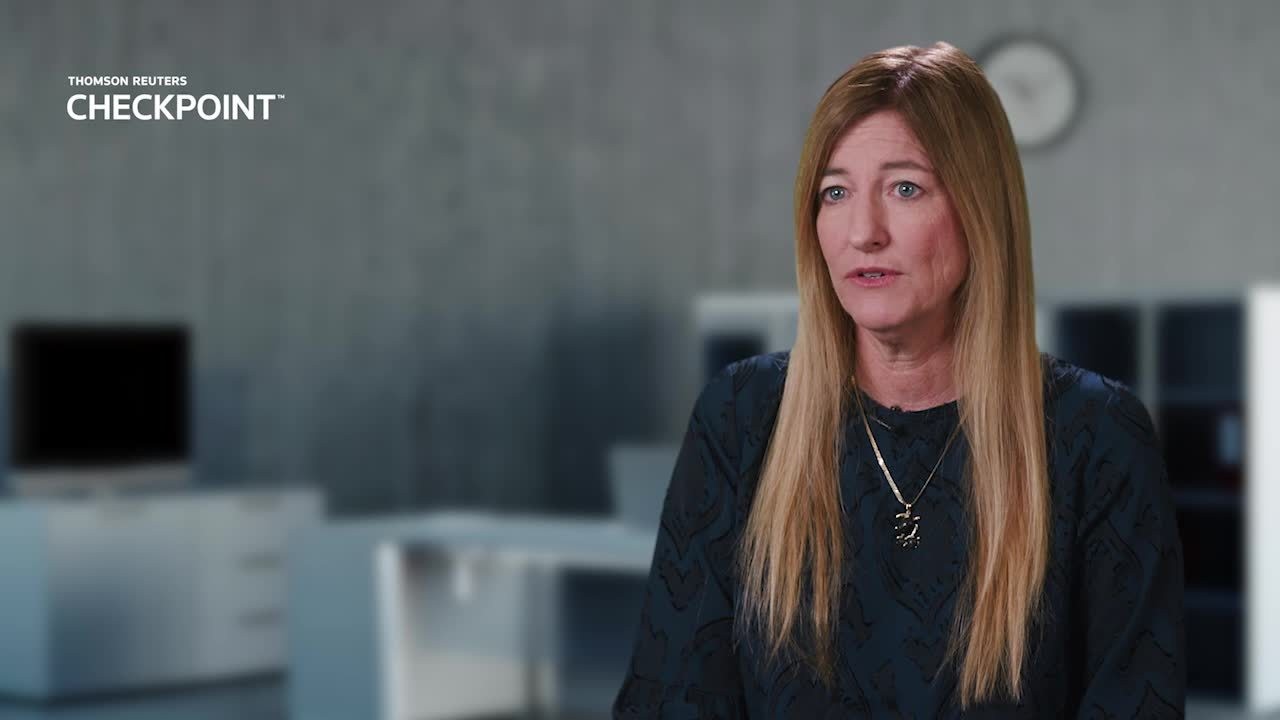 02:19
Hear how Betty Gonzalez, CPA has embraced social media to reach the millennial generation, share timely news and updates, and advance her firm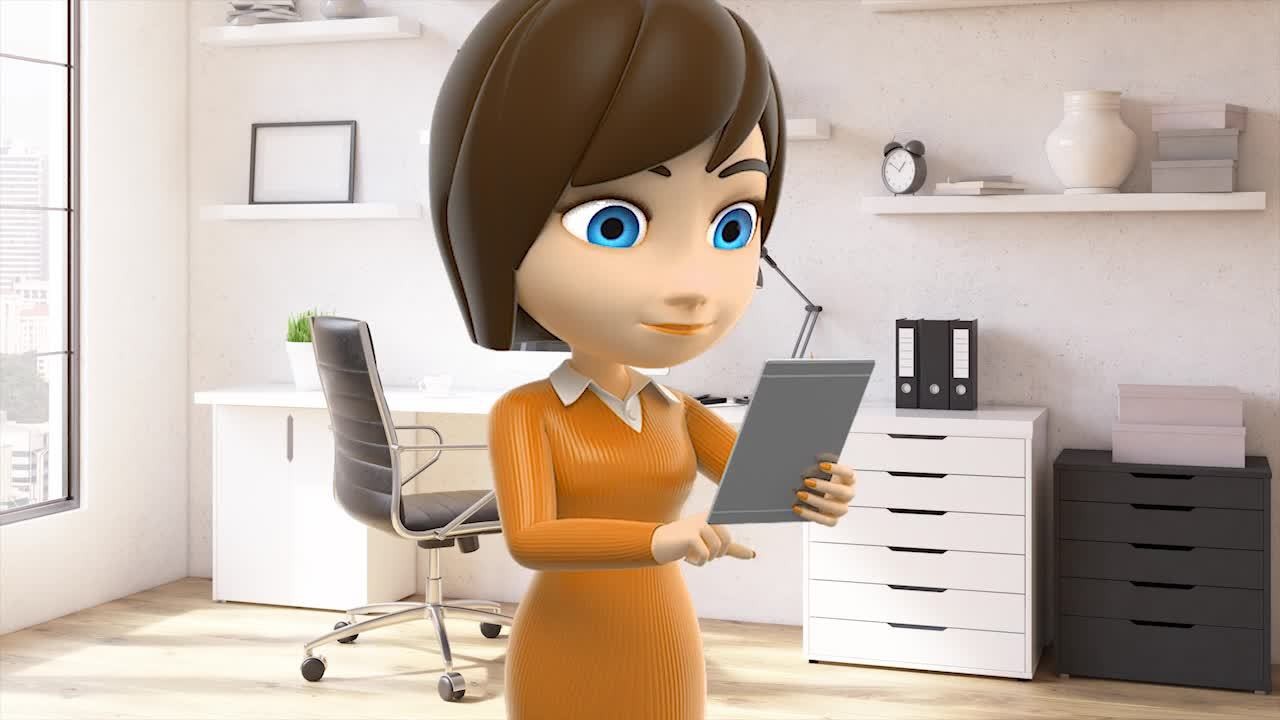 03:54
Jane gets social media results
The information age has changed how accountants serve and acquire clients. See how Jane overcomes the obstacle of meeting client expectations by using social media solutions, despite a small budget for marketing.

Ready to start a conversation?
Need more information about how our solutions can work for you? Drop us a line and someone from our sales team will get back to you. Or call a regional representative at +1 800 431 9025.

Insights to keep you one step ahead