Sarah Elliott, co-founder of Intend2Lead, admits that she sometime espouses "squishy stuff" that might make most accounting professionals run for the hills. "The future of the accounting profession (and business in general!) depends on our capacity to love," she says.
Her work as a coach allows Elliott to teach human-to-human leadership skills and cultivate more conscious, evolved leaders in a profession that is very technical, she explains.
Before she became a coach, Elliott worked in audit for 14 years as a CPA and earned a promotion to partner at a midsize accounting firm. As she worked with her own executive coach, however, she had a revelation that what she loved about her work was the human-centered aspect. Around the same time, she observed through her volunteer work with a "future of the profession" task force convened by the American Institute of Certified Public Accountants that there were many leadership challenges within the accounting industry.
"I think the biggest opportunity is the human element, through people," Elliott says. "Yes, technology is critical, but the biggest challenge for us is less about technology itself and more about how we adapt to it while evolving our roles, developing our teams, and better supporting our clients in what they truly need — this is where I'm excited to contribute to support the profession's evolution."
Giving accountants permission to be human
Intend2Lead describes its mission as giving "accountants permission to access the Dimension of Possible, the place where fear is no longer the enemy and love reigns." Elliott further describes this as leaders "accepting who they are and those that they are leading in the moment, believing in who they are becoming, and speaking to that bigger version of who they are to help them answer the question, 'How can I uniquely contribute to this organization versus just following some preconceived mold that's crafted for me?'"
Elliott says her clients have adapted well, telling her they feel like they have "permission to be human… to be vulnerable, to care about other people, and to actually bring my nurturing self to work… that these 'soft skills' are not only allowed in the workplace, they are critical to success."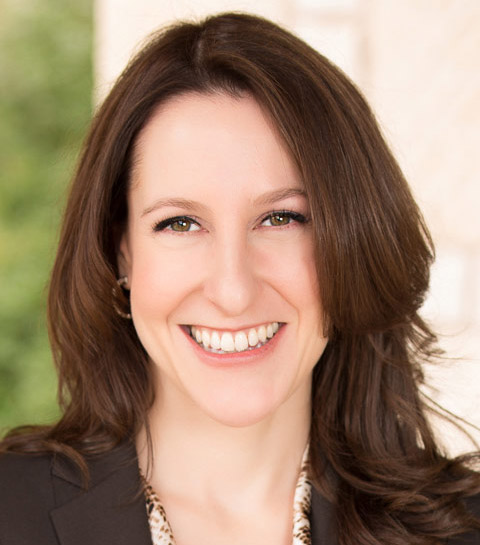 Further, Elliott says, the timing of her work could not be more critical because of how the younger professionals are looking at their careers and work life during a time where "humanity is waking up." She is making it possible for early-career accounting professionals to embrace self-leadership — the practice of having a solid sense of who you are from the inside out, understanding what is possible and where you're going — from the beginning of their working lives. Indeed, this environment allows these professionals to lead with their head and their heart as they rise through the ranks of the industry.
Establishing the coaching mindset
The most transformational part of Elliott's work is helping to establish a culture of coaching and feedback within accounting organizations. Often, the first step is partnering with the organization to capture what its leadership wants to create, analyze what is working well, and identify what needs to shift.
Next, Elliott works with leadership to switch from the problem-solver mindset, which is pervasive across the industry, to a coaching mindset. Indeed, accounting professionals are hired to be problem-solvers for their clients, but that mentality runs counter to what's needed to develop other people and generate innovative solutions. To achieve the latter, for example, the leader is a facilitator of self-discovery with an underlying belief that each person has the answer within themselves, and it's the leader's responsibility to enable the discovery of the answer. At its core, the coaching mindset involves three elements:
Believing that people ultimately knows what they need and know how to get it, with the leader offering individuals the space to find their own answers.
Establishing a growth mindset that contends there is learning in both success and failure, with the latter being just as valuable.
Approaching individuals with genuine curiosity about who they are, what they want, what is challenging them, and what ideas they have to overcome their challenges.
Some of the elements of a coaching culture include having "high levels of trust and open communication from top to bottom and leaders holding a deep belief in their people — their talents and their resourcefulness — with the desire to help each individual team member unlock their potential," says Elliott.
Developing feedback skills
Feedback is how we use open communication to unlock the potential of people within an accounting organization, and it's taught through training and practice until a mastery of both giving and receiving it is established. There are two main aspects of grasping feedback, mindset and skillset:
Mindset — This is an important component of maximizing feedback across the organization; and before teaching the organization the skills required to give and receive feedback, Elliott concentrates on the mindset shift first. "When we can shift the way that we see the people we work with and the work we do, the feedback skills become easier and more intuitive," she explains.
Elliott and her team teach the investing mindset — where there is a genuine belief between the feedback-giver (evaluator) and the feedback-receiver (performer) that both are investing in a long-term relationship. Embedded in this relationship is trust, feelings of mutual care and respect for one another and the work, open communication to have potentially uncomfortable conversations, and ownership of the feedback for action and follow-up by the performer.
Skillset — With the mindset in place, the skillset to provide feedback becomes much easier to learn, Elliott says. For example, an evaluator may ask a performer what the performer is doing well and what the challenges ahead are. Next, the evaluator evaluates what the performer has shared by endorsing what was positive and adding additional insights to better cultivate self-awareness. Then, the pair brainstorms together on some actionable ideas for positive change.
"It's really coming together as a partnership versus a hierarchical situation where the evaluator is saying: 'I'm going to tell you who you need to be, what you did wrong. and what you need to fix,'" observes Elliott.
Elliott admits that creating this culture of feedback is not easy, but when "someone actually gives us the space and truly listens, that alone is such a gift." And this in itself pays amazing dividends, she adds.
"The role of witnessing another human being step into more of who they are and shedding some of the layers of who they thought they were supposed to be, and discovering what they have to give" is the gift Elliott says she receives every day in her work.
Facebook
Twitter
Linkedin