SYNERGY: 2018 Taxologist Awards
Honoring innovators in corporate tax and finance
Thomson Reuters annually honors a group of corporate tax department innovators, during the SYNERGY for Corporations conference. The Taxologist Awards acknowledge tax professionals who also understand the nuances of technology in their finance and tax departments.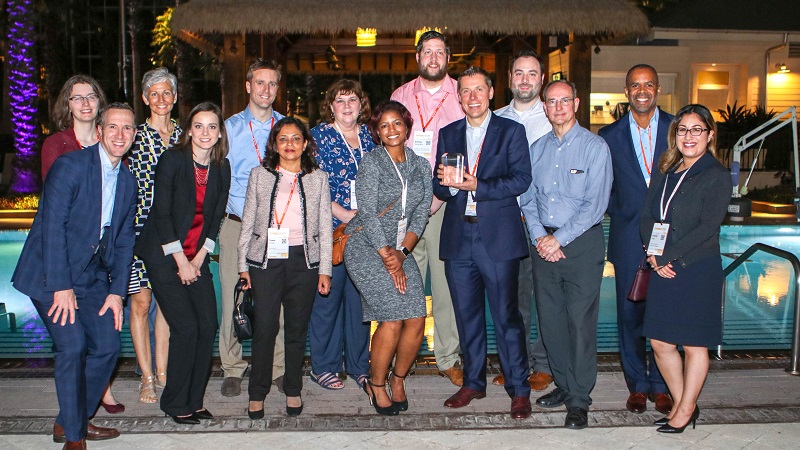 2018 Taxologists come from corporations of many sizes, and we're proud to honor their professional achievements. Some have implemented significant technology programs in their corporations, saving thousands of hours of time. Others have implemented training programs that streamline tax work. Still others launched ONESOURCE products into their departments, resulting in many time- and cost-saving benefits.
2018 Taxologists
This year, Thomson Reuters honored the following outstanding tax and finance professionals:
Corporate Tax Department Awards:
Sharon Rosiak of Martin Marietta Materials, Inc.
Carmen Nielsen of CUNA Mutual Group
Caleb Tevis of VF Corporation
Ricardo (Rick) Gomez of Skanska USA Inc.
Global Corporate Tax Department Awards:
LaShell Estes of WestRock Company
Heather Finley Brasher, CPA of Sabre Corporation
Sandhya Edupuganty of Texas Instruments Incorporated
Judy Chu of Texas Instruments Incorporated
Smita Taank of Honeywell Control Systems, Ltd.
Certified Implementer Program Award:
Ryan Lynch of Global Tax Management, Inc.
Trust Tax Management Award:
Gwen Schroeder of Trust Point, Inc.
New Customer of the Year Award:
Nick VanDerlyke of Sonepar USA
Cocktails and conversation
There are two key ingredients that make up SYNERGY. The amazing attendees and our incredibly supportive sponsors. And we brought them both together during the Taxologists VIP reception on Day 1. Have a peek at moments from the VIP Taxologists reception in our Taxologists Facebook photo album.
Congratulations to our newest Taxologist honorees!
Facebook
Twitter
Linkedin