Advisory in accounting
Provide strategies to help your clients drive better business decisions for a successful future
What does "advisory services" mean?
Any service that helps the client forward is an advisory service. Anything that reports what happened in the past is compliance.
Strategic advisory services are built into client engagements from the start — rather than being added on mid-stream — to help adjust behaviors to focus on the future.
Examine business trends and forecasting future opportunities to provide agile coaching to your clients and help them execute their visions for achieving their goals.
Your expertise and knowledge are baked into every client engagement, ensuring a mutually beneficial experience for both parties, long-term growth, and revenue opportunities.
Accounting firm advisory services
Business best practices
Business entity structure planning
Cash flow planning
Company fringe benefits
Estate planning
Income shifting and education saving strategies
Independent contractor/employee analysis
Rental property operations
Selling a business
Succession planning
End-to-end solutions for your advisory journey
Tools and customized coaching designed to enhance your firm's advisory services, strengthen client relationships, and help you get paid for your value.
---
AI-powered tax and accounting research tool delivering expert-authored guidance and workflow aids to ensure your advisory engagements adhere to professional standards.
---
Accelerate the client engagement process and streamline how your firm gets paid.
---
Position your firm to increase engagements and new crypto tax planning and advisory service opportunities with clients.
Hear from your peers who made the advisory journey with Practice Forward.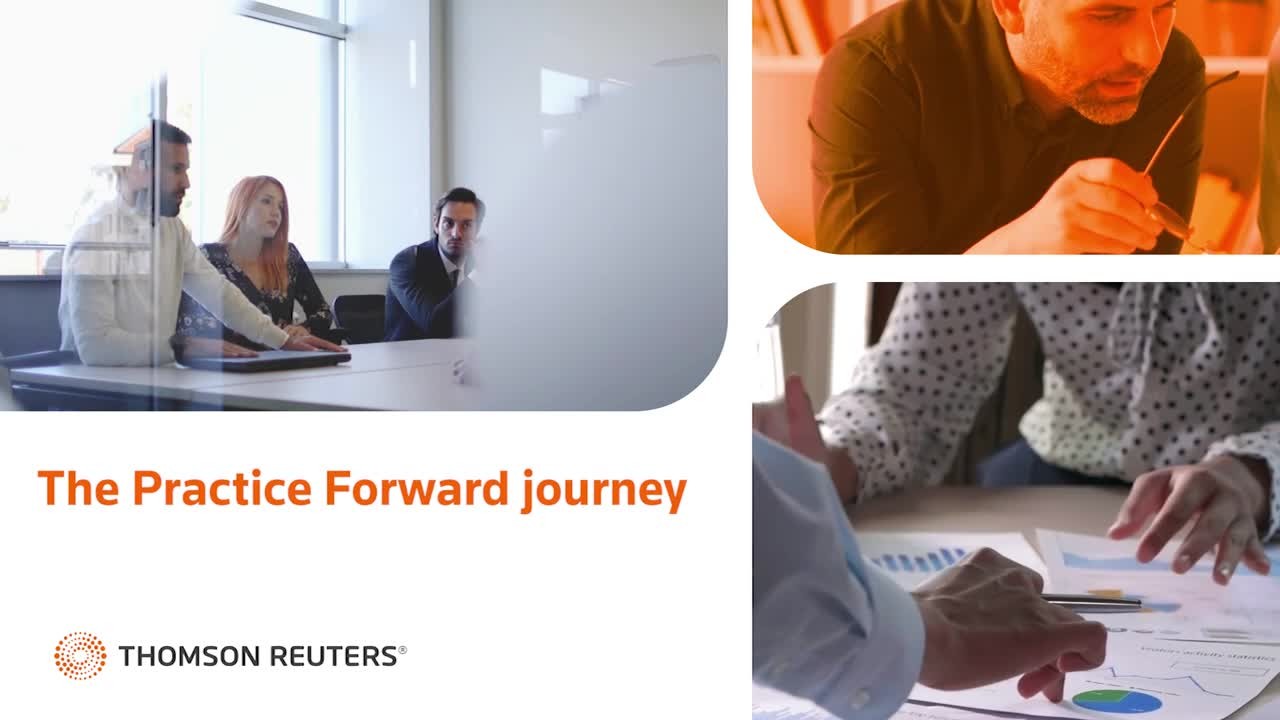 02:58
Tune in to turn pain points into opportunities. Join Paul Miller and Thomson Reuters Advisory Consultants as they have real and relevant conversations to provide you with inspirational and actionable ideas to move your firm forward. Expect insightful interviews with your peers as they share experiences and discuss relevant topics you're all familiar with, like leadership, client relationships, firm culture, staffing, technology, and much more!
Discover what advisory can unlock with Practice Forward
Build a firm around you with advisory services