Why choose GoSystem Tax RS
Used by the top 100 CPA firms, Thomson Reuters GoSystem Tax RS is the market leader for corporate tax departments. Highly scalable, it can handle your workflow no matter the size of your firm. The software serves clients filing all return types — including multitiered consolidated corporate returns, life insurance returns (including mixed group filings), and tax equalization returns. Because all work is handled online, you'll pay less in maintenance costs, face fewer storage issues, and rest easy with assured business continuance.

What you get with our professional income tax software
Tackle the most complex tax returns, such as multitiered consolidated return processing for corporations and partnerships.
Deploy your team simultaneously across a single return so that each specialist can take on their role at the same time.
Protect your data with multiple layers of security, including network security, virus protection, encryption schemes, and more.
Build the entire tax return from scratch using an imported data file.
Review consolidated filings with the SubView module, which itemizes member amounts for each line of the return.
Process individual, corporate, and partnership returns with timesaving tools, such as the Allocation and Apportionment module.
Watch GoSystem Tax RS in action
GoSystem Tax RS: Complete Demo
See how GoSystem Tax RS provides a sophisticated web-based system that provides the power to handle your most complex tax scenarios.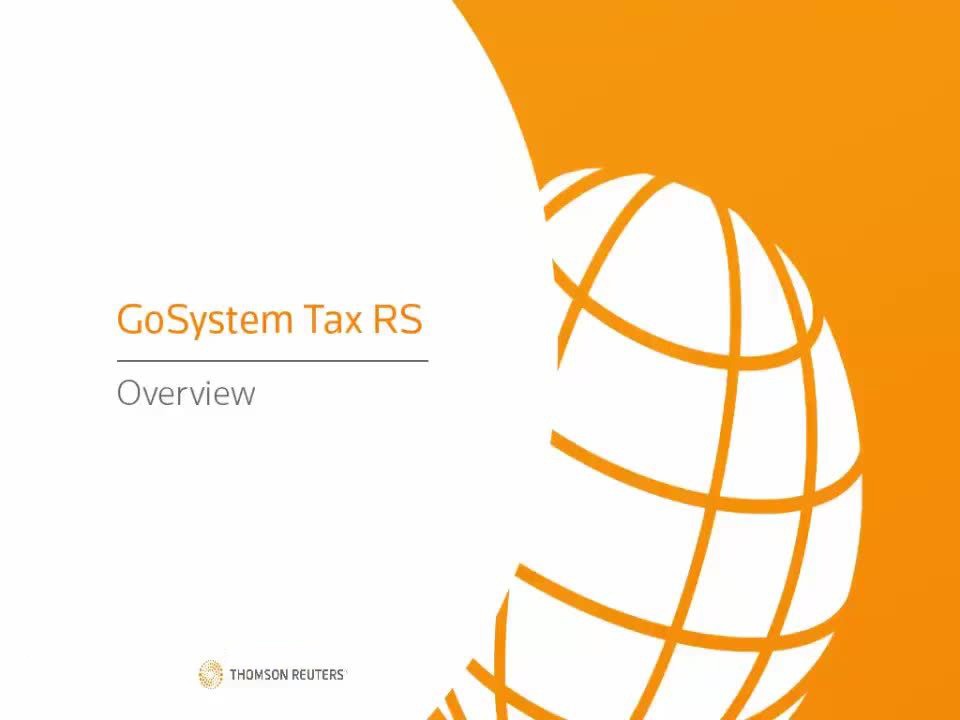 15:29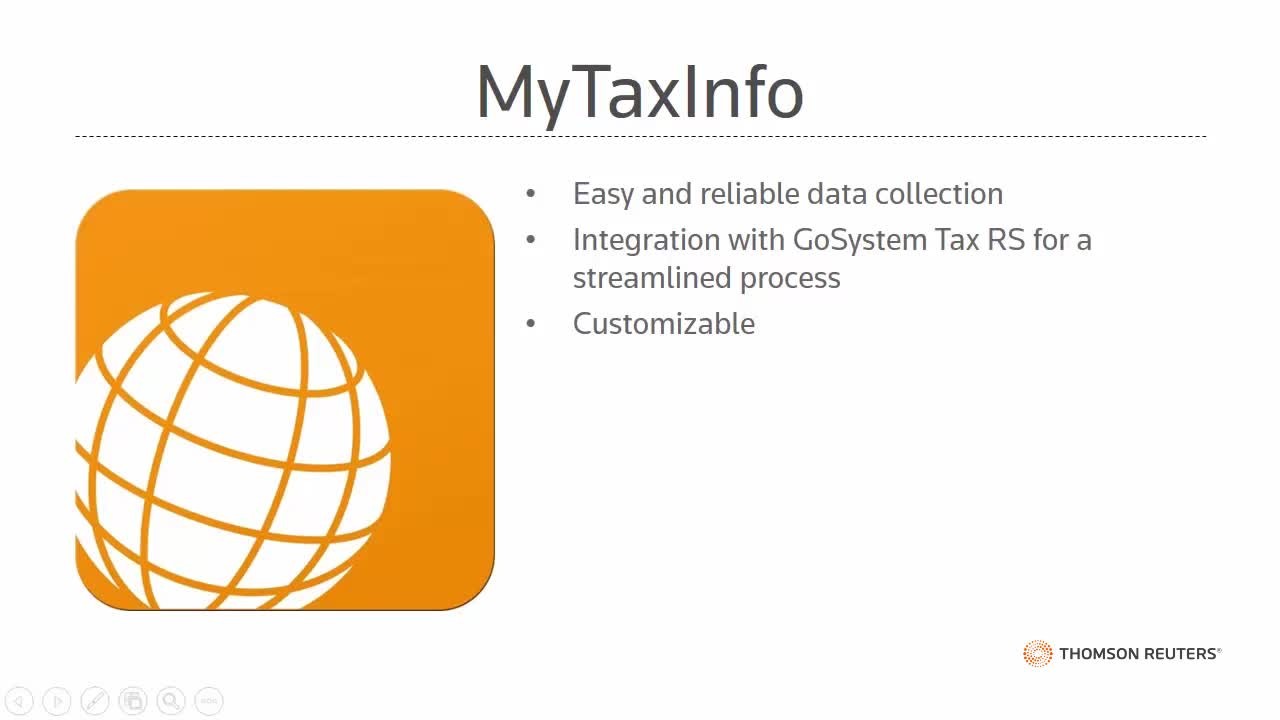 07:01
In this demonstration you'll explore the processes for MyTaxInfo, and see how it can make the collection of tax information from taxpayers easier and more reliable. You'll also see how MyTaxInfo virtually eliminates transcription errors, ensures accuracy, improves speed and efficiency, and how it can be customized for your firm and client needs thanks to its complete integration with GoSystem Tax RS.
Better Together: These solutions from our partners make your workflow even more efficient.
Integrate GoSystem Tax RS with these products and services to streamline your workflow
1

2

With cloud-based audit management software, engagements, workpapers, and colleagues are available in real time with just a click. Timesaving links let you jump to relevant tax research along the way if you run into questions.


3

After the tax return is quickly prepared and reviewed, send the client copy of the return to their private portal, the firm copy to your document management software, and e-file the government copies to complete a fully paperless tax workflow.


4

Automatically track and record employee time at every step of the process, invoice customers through their portals, and let them pay by credit card.


5

Timesaving tax planning software lets you easily prepare for the following year's returns.
Thomson Reuters Answers magazine for tax & accounting professionals

This magazine delivers the insight and information from subject-matter experts and industry-leading research to help tax and accounting professionals stay abreast of today's challenges

Our profitability has increased, to say the least, because of GoFileRoom and GoSystem Tax RS. We have efficiencies because of them.
Ready to start a conversation?
Need more information about how our solutions can work for you? Drop us a line and someone from our sales team will get back to you. Or you can call a representative in your region at +1 800 968 8900.