SYNERGY 2020 | Thomson Reuters Tax & Accounting Conference for corporations

SYNERGY2020

November 10-13, 2020 | Virtual

---
Thomson Reuters SYNERGY User Conference 2020 for corporations is going virtual
We invite you to join us for SYNERGY2020 — a gathering of the industry elite and an opportunity to share expertise, energize your connections, and empower your circle of influence. You'll be able to attend educational sessions and learn from the best and brightest in the tax industry — plus you'll spend four days earning CPE credit, getting hands-on training, learning about technology updates, and being inspired by tax and technology experts.
4 days of interactive learning
Learn, discuss, share, and have fun as you explore the future of tax and accounting with users and experts from around the country.
50+

Speakers

100+

Sessions

100+

Experts

36

CPE Credits

The Taxologist Awards recognize tax professionals like you who excel at using technology to maximize tax function effectiveness. The Taxologist Awards gives you and/or your peers to gain professional recognition for outstanding accomplishments and to celebrate with us at SYNERGY this year. Thank you to everyone who participated in this year's nominations.
Judging information

A panel made up of industry and Thomson Reuters specialists will review and select winners for each award category. The nomination window closed on October 7, 2020.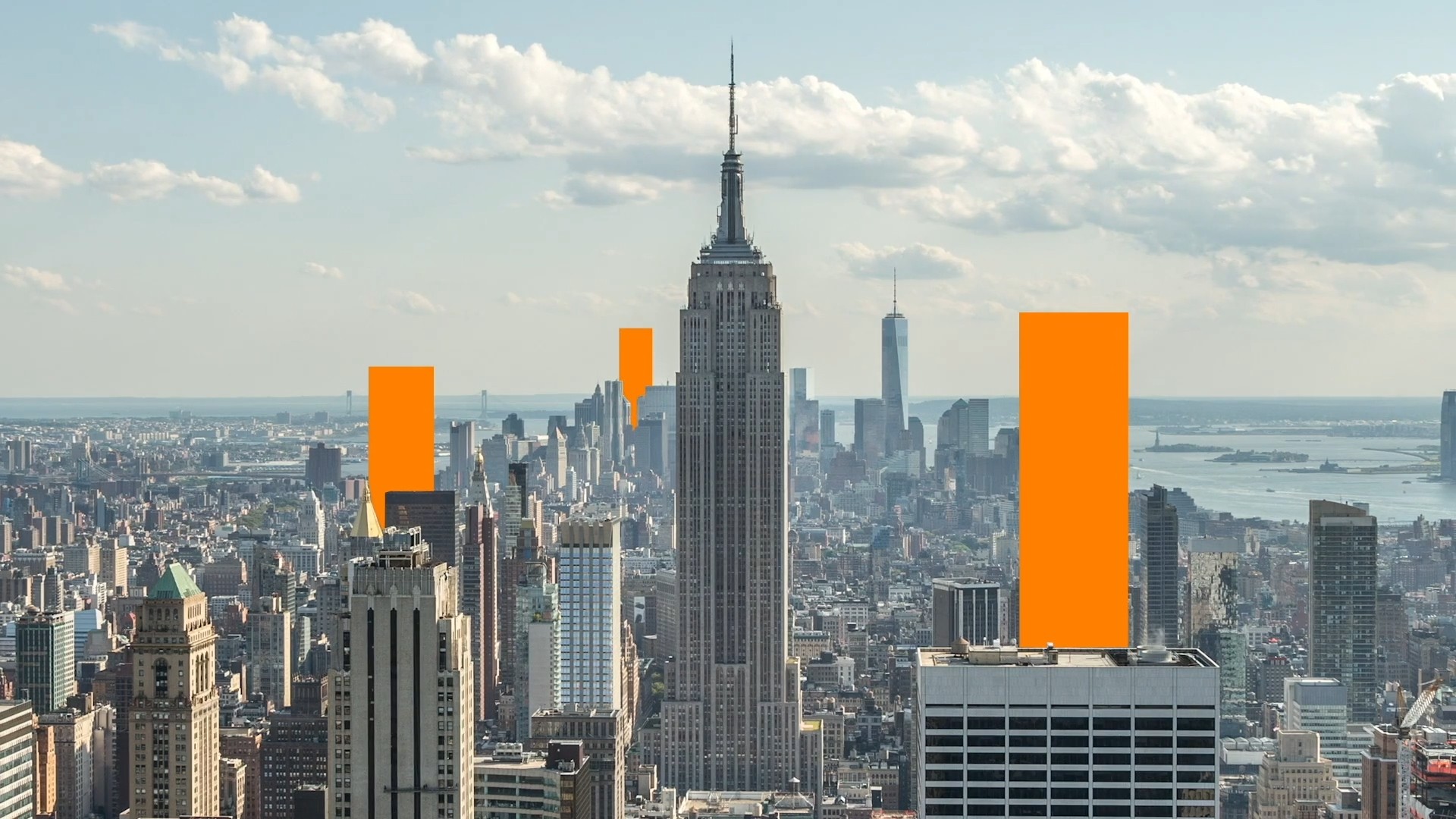 05:39
Taxologist of the Year Award categories
NEW Cutting Edge (One Award): Tell us how you, your tax department, a team member, or an industry peer have used ONESOURCE or Checkpoint for cutting-edge process automation innovations, including: use of RPA (robotic process automation), APA (analytic process automation through Alteryx), AI (artificial intelligence), and more.
Corporate Tax Department and Key Individual Contributor (Four Awards): Show how your tax department and a key influencer/contributor have challenged the status quo and improved the effectiveness of your tax department.
Global/Multi-National Corporate Tax Department and Key Individual Contributor (Four Awards): How have your global or multi-national tax department and a key influencer/contributor challenged the status quo and improved the effectiveness of your tax department?
Certified Implementer Program (One Award): Tell us how your Certified Implementer has mastered the knowledge and use of ONESOURCE™ to maximize tax function effectiveness at a corporation.
Trust Tax Management (One Award): How has the nominated tax professional or tax department demonstrated excellence by using ONESOURCE Trust Tax Management to automate the fiduciary tax process?
New Customer of the Year (One Award): New customers! Tell us how you, your tax department, a team member, or an industry peer have implemented ONESOURCE or Checkpoint to successfully transform their original process
Winner benefits
You are helping outstanding Taxologists get the recognition they deserve. We will make sure of it by:
Unveiling the winners at this year's SYNERGY conference. Register now.
Invitation to join an exclusive Future of Tax discussion during the SYNERGY conference.
Recognizing winners with press and social activities and providing an opportunity for them to share their best practices with the world.
Offering a chance for winners to celebrate their successes with their team members when they get home. Winners will receive a luncheon with their tax department.
Winners will be able to share the gift of networking and educational experiences with their team. They will receive two free conference passes for SYNERGY 2021, a one-year subscription to ONESOURCE University, and two exam passes for the ONESOURCE Certified User Program for themselves or a colleague.
Congratulations to the 2020 Taxologist winners!
The winners of the 2020 Taxologist Awards have been announced at the SYNERGY2020 conference.
Jonathan Bentley – WestRock Company
Anastasia Brady – Thryv
Ryan Hayes – Wayfair
Ari Kevelson – NRG Energy
Global Corporate Tax Department
Francois Chadwick – Uber

Melody Clegg – Baker Hughes
Misty D'Amico – WEX Inc.
Fiona Gibson – Wiley
Certified Implementer Program
Patti Crain – Trust Processing Solutions
Angela Mortenson – Best Buy
Corden is known around the world as a Tony Award-winning performer on Broadway, a BAFTA-winning star of a UK television series, a feature film actor, and an acclaimed host, writer, and producer in several genres of television. Corden can currently be seen hosting The Late Late Show, which premiered on CBS in March 2015. During the short time since Corden took the helm, The Late Late Show has generated numerous buzzworthy viral videos (many of which have more than 1 million online views), reached series highs in viewers and earned a Critics Choice Awards nomination.
Daily engagement activities
SongDivision Virtual Happy Hour
Renowned musicians, who have worked with international music superstars, will host an interactive virtual happy hour, featuring a Rock & Roll Game Show and original song based off attendee's participation.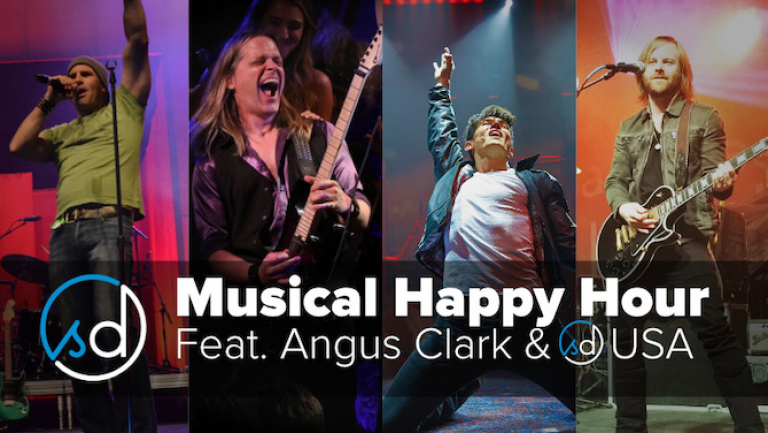 Tuesday, November 10 from 3:00 PM – 4:00 PM CT
Wild Foods with Andrew Zimmern
Four-time James Beard Award-winning Chef Andrew Zimmern has a passion for bizarre foods. He has teamed up with Mark Norquist, the founder of Modern Carnivore, to explore the topic of wild foods in the world and provide a cooking demo live from his studio kitchen.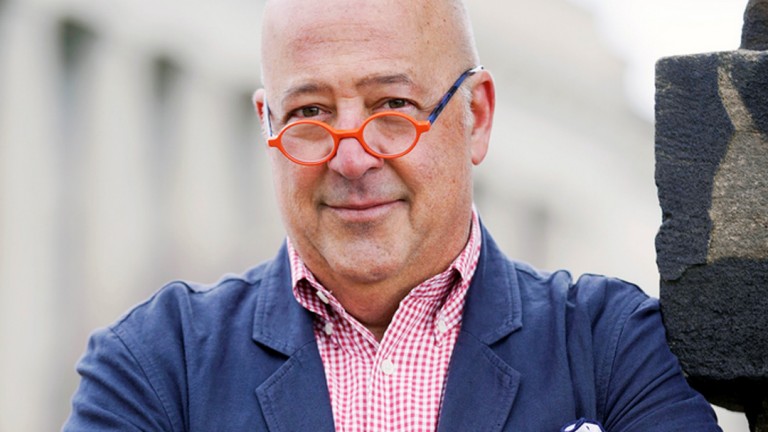 Wednesday, November 11 from 3:00 PM – 4:30 PM CT
Hangout with the Stars of Hamilton
Chris Jackson – the original George Washington in Hamilton – will host a live discussion with four current Hamilton stars. They will discuss how they got their big break on Broadway, the challenges of an award-winning show, and backstage secrets. They will perform songs from the show and answer audience questions.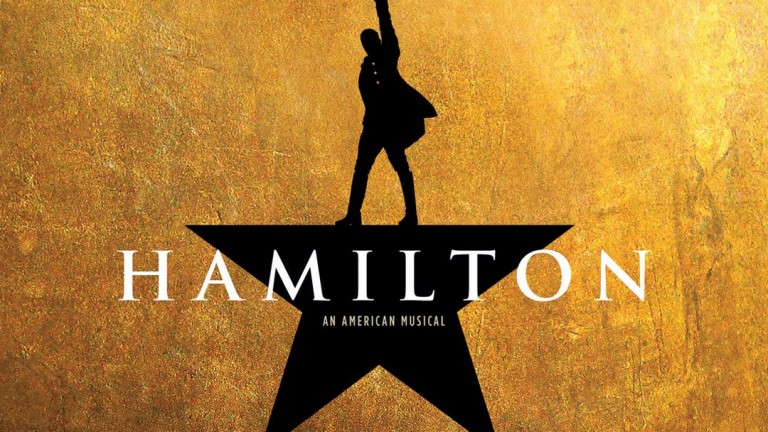 Thursday, November 12 from 3:00 PM – 4:00 PM CT
SYNERGY will be taking place this year, but based on world events and customer feedback, we're excited to switch from an in-person format to an all-digital, interactive experience. This will allow for all the amazing things you've come to expect from SYNERGY like earning even more CPE credits, networking, and chatting with your account reps and support team, but from the comfort and safety of your own home or office.

2020 has created some unique challenges for all of us. At Thomson Reuters, our top priority is the safety and wellbeing of our community. After exploring how to ensure you still get to experience all of the learning, networking and engagement from SYNERGY that you've come to expect while at the same time following local and state health guidelines to ensure attendees' wellbeing, we've decided that a virtual experience allows for an adapted, but not compromised, SYNERGY experience. An additional bonus is that it allows for even more people to join.


Not right now. We're still working out the exact details, but we'll be sure to follow up through your account representative to transfer or postpone your registration.


SYNERGY will take place November 10-13.

No, pricing packages are finalized.


The Gaylord Texan has already cancelled reservations and you should receive a notice. Please call the Gaylord Texan at 877-491-5138 if you have any additional questions.


Yes! We are committed to ensuring SYNERGY is as educational and informative as always and allows you to earn the CPE you need. Going virtual also means there's a possibility of even more workshops and CPE than ever before.

Plus, it's a great opportunity for staff members who have never been able to attend to experience SYNERGY and earn CPE.


Of course! We know SYNERGY isn't SYNERGY without the Roundtables. You'll still have a chance to chat with your peers and Thomson Reuters staff members about hot topics, challenges and best practices. We'll let you know exactly how as we get closer.


No way! This is an amazing opportunity for those who have never been able to travel to SYNERGY before. We can't wait to welcome first timers so be sure to let your colleagues know.


We'll make sure we have something special for attendees. We're still in the process of figuring out the exact details.


We'll share out registration, login, and day-of attendance information as those details become available.


You don't! Another benefit of the virtual format is that we're able to invite non-Thomson Reuters customers to attend this year. So, whether you have one of our products or none, please join us for a virtual experience of connecting with other tax professionals and staying up to date on the latest technology and trends in the profession.
For additional information or assistance with registration,
please contact SYNERGY 2020 Corporate Help Desk at 703-738-9146
Thomson Reuters Tax & Accounting Professional Software & Service is registered with the National Association of State Boards of Accountancy (NASBA) as a sponsor of continuing professional education on the National Registry of CPE Sponsors. State boards of accountancy have final authority on the acceptance of individual courses for CPE credit. Complaints regarding registered sponsors may be submitted to the National Registry of CPE Sponsors through its website: www.nasbaregistry.org.
All complaints should be submitted to Tonya Clark, Director, ONESOURCE University for resolution. Complaints regarding content or delivery of sessions will be reviewed by SYNERGY staff and Product Management. All other complaints will be reviewed by SYNERGY staff and ONESOURCE University management. Corrections made will follow the standards that are stated in the National Association of the State Boards of Accountancy's (NASBA) CPE administration policies. All interested parties: CPA, State Board, etc. are then notified of the resolution.