Checkpoint State Clear Comply
A revolutionary tool to simplify compliance research for multi-tier business entities
Why choose Checkpoint State Clear Comply
Quickly identify compliance issues for your multi-tier business entities — including C Corporations, S Corporations, and partnerships.
Why spend time manually tracking filing obligation requirements for multi-tier business entities and entering them into spreadsheets, when there is a better way? With Checkpoint State Clear Comply from Thomson Reuters, you no longer need to tackle such a difficult and time-consuming task. Now, you can easily identify non-resident withholding requirements, nexus flow-up issues from lower tiered entities, and ensure your multi-tier entities are in compliance — even those in multiple states.
See Checkpoint State Clear Comply in action
See how Checkpoint State Clear Comply can start simplifying your compliance research workflow for multi-tier business entities.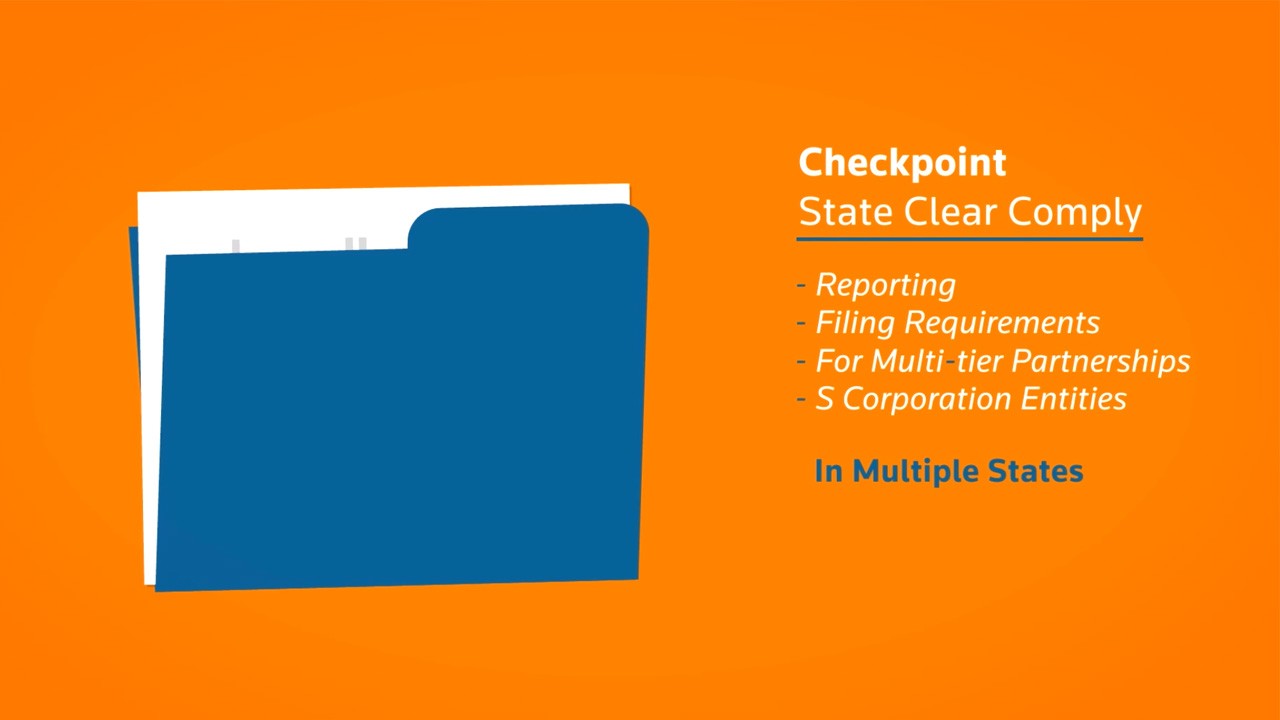 02:19
Quickly identify state filing obligations
Generate comprehensive reports on direct state filing obligations for each entity.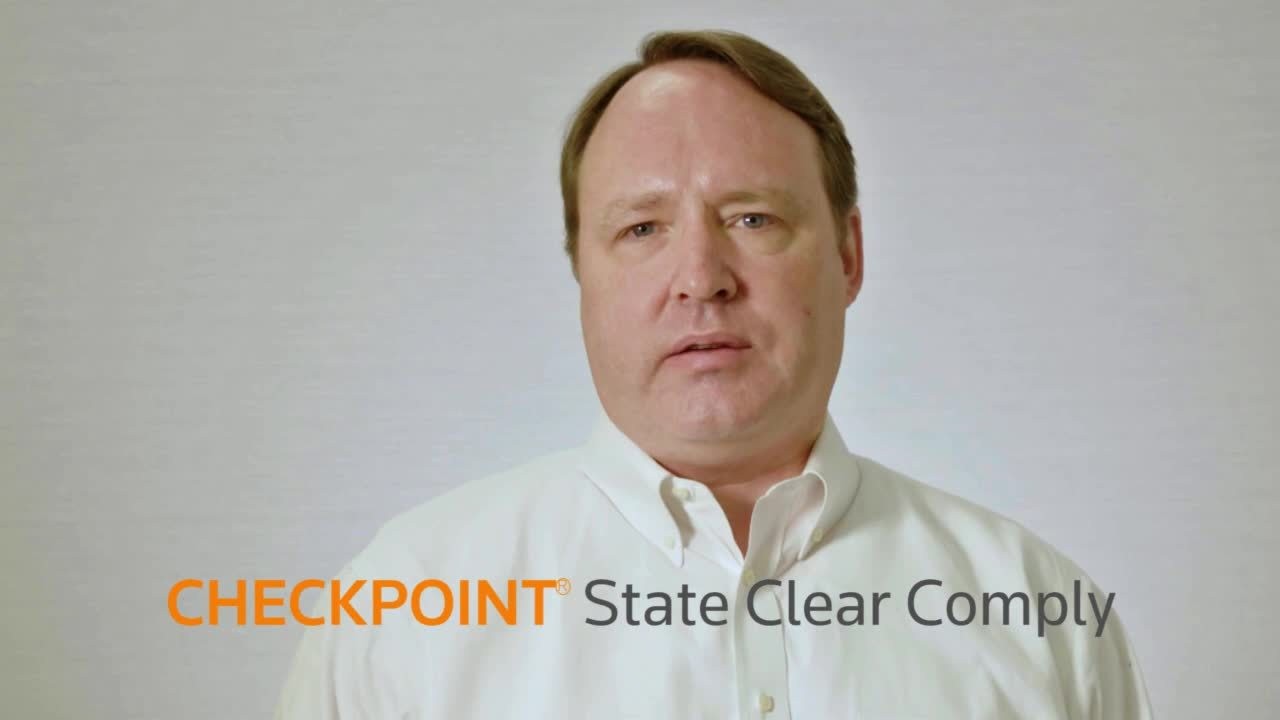 00:56
What our customers are saying
Hear Brian McCuller, JD, CPA and Shareholder & Practice Leader, Tax Services at LBMC, describe how Checkpoint state and local tax solutions like Checkpoint State Clear Comply have helped LBMC realize both time and cost savings.

I find it valuable and would rate this tool a five out of five. I would always use it for new clients. I will add these reports to my work papers to file in various states.
2017 Silver Stevie® Award
New Product or Service of the Year — Business Information

2017 Bronze Stevie® Award
Business-to-Business Products

2017 CODiE Award
Best Solution for Integrating Content into Workflow

Top 5 Easy Ways to Identify and Comply With State Tax Filing Obligations for Pass-Through Entities

Read this white paper to understand the ways practitioners and companies can make nexus determinations and more easily identify and comply with state filing obligations for pass-through entities — especially those operating in multiple states.

Ready to start a conversation?
Need more information about Checkpoint State Clear Comply? Drop us a line and someone will get in touch with you. Or call a regional representative at +1 800 431 9025.