Property Tax: Asset Tracking
Don't let manual processes get in the way of property tax compliance. 
Streamline your property tax asset tracking
Property tax professionals everywhere want to reduce cost, mitigate risk, and eliminate inefficiencies. However, meeting these goals is especially challenging if your organization is still using manual processes to keep track of assets for property tax compliance. You need to find the right tool.
Watch this informative webinar, as our experts demonstrate how ONESOURCE Property Tax can streamline your entire process and help you achieve and exceed your goals.
In this webinar, you'll discover how our solution will help you manage:
Adds, deletes, and transfers
Data cleanup
State and jurisdictional rules
State and local depreciation tables
Analysis of fixed assets
Return population and filing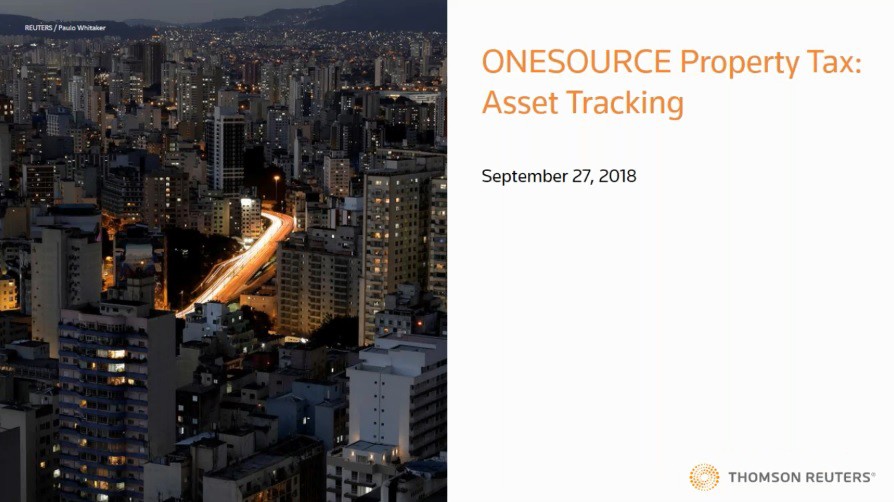 58:58