Why choose Global Tax Audit Manager
Tax audits are inevitable, but they don't have to be stressful. Get through any audit with efficiency and ease using the organizational tools in Thomson Reuters ONESOURCE Global Tax Audit Manager. Gather requested documents, keep track of global audit activity and deadlines, and create a clear trail that answers even the most complex questions or positions. The way you support your tax audit can make the difference between a routine process and a drawn-out, potentially costly, one. As a central hub powered by intelligent data automation, robust analytics and documentation, and global oversight, Global Tax Audit Manager makes the entire process easier.

What you get with our efficient tax audit software
Gain insight and visibility into tax audit and controversies across your organization. Dynamic heat maps provide country-by-country and state-by-state summaries of audit activity across all areas of tax in real time. See on-demand status of examinations, information requests, and upcoming due dates, with intuitive reports that are clear, accurate, and fast.
Cut in half the manual effort of managing important audit documents and files through streamlined document management in a central location. With audit-ready documentation and processes in place, audit cycle timelines are accelerated and results are easy to defend.
For globally distributed tax teams that share the responsibility of the tax function, we offer a tool supporting over 30 languages and currencies, eliminating obstacles to efficiently overseeing audit activity on a global scale.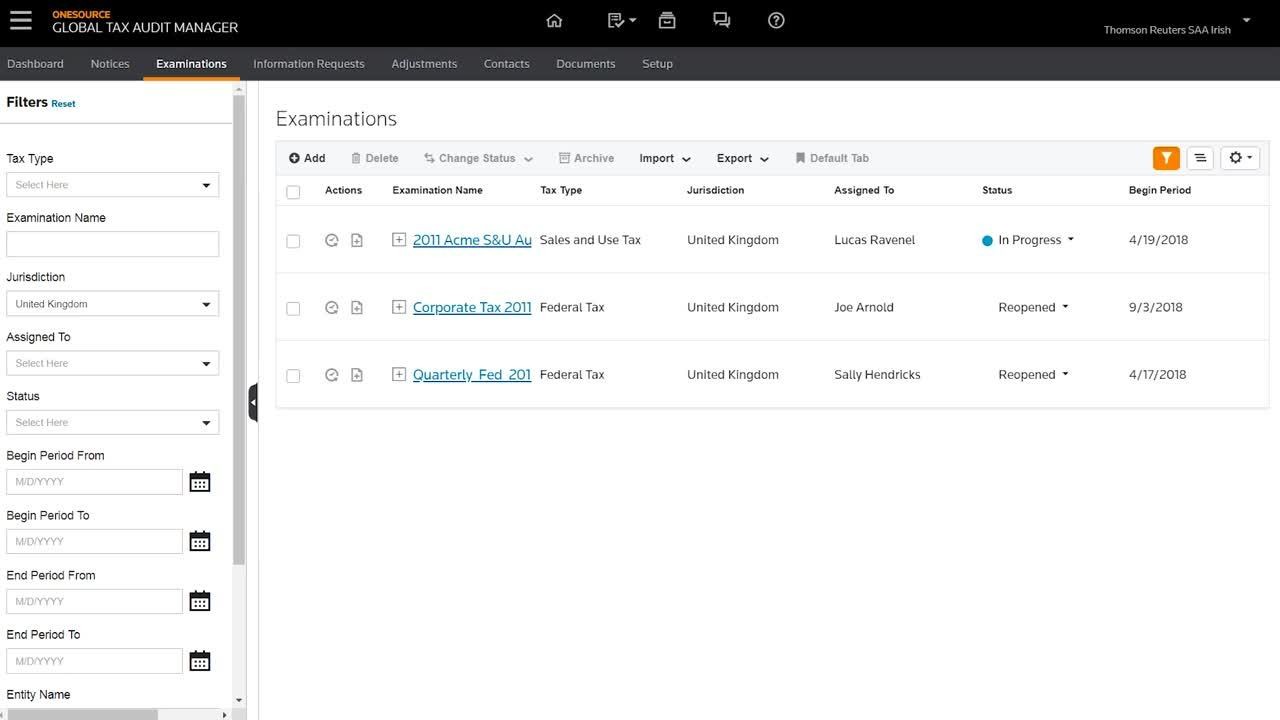 02:58
Keep your finger on the pulse of global tax audits, with ONESOURCE Global Tax Audit Manager
03:12
What is Global Tax Audit Manager?
Data and process management customers also buy these solutions
With data controls at every step, these solutions work together to streamline your workflow when using ONESOURCE Tax Provision and Corporate Income Tax.

Ready to start a conversation?
Need more information about how our solutions can work for you? Drop us a line and someone from our sales team will get back to you. Or you can call a representative in your region at