SYNERGY 2020 | Thomson Reuters Tax & Accounting Conference for Accounting Firms
---
Thomson Reuters SYNERGY User Conference for tax and accounting firms
We were proud to host SYNERGY 2020 — a digital gathering of the very best and brightest in tax and accounting. Our annual conference is a unique opportunity to share expertise, energize your connections, and empower your circle of influence. You'll be able to attend educational sessions and learn from industry experts — plus you'll spend four days earning CPE credit, getting hands-on training, learning about technology updates, and being inspired by your peers and industry leaders.
Registration for SYNERGY 2021 in Nashville, Tenn. is now open! Plus, a virtual option will be available.

4 days of interactive learning
Learn, discuss, share, and have fun as you explore the future of tax and accounting with users and experts from around the country.
50+

Speakers

100+

Sessions

100+

Experts

36

CPE Credits
...Since Thomson Reuters is on the leading edge, we rely on them to keep us updated and let us know what we should be thinking of and different products we should be considering.
When I started looking at all of the different classes that SYNERGY offers, I knew this was exactly what I needed to take me to the next level so that I could become more efficient for my clients.
APPRECIATE. NOMINATE. CELEBRATE.
The Luca Pacioli Accounting Awards
Nominations for the 2020 Luca Accounting Awards are now closed. Winners will be announced during SYNERGY Virtual Conference.
The Luca Awards are named after "The Father of Accounting", Luca Pacioli. He was a monk, a magician, and a lover of numbers. Pacioli was both a domain expert and someone who saw the opportunity to harness new technologies.
Thanks to the newly invented printed press, his book, Summa de arithmetica, was mass produced in 1494 and his ideas spread all over the world. This book set the precedent for the modern accounting system firms use today as it introduced the concepts of ledgers, journals, and bookkeeping. He continued to contribute to modern day principles in accounting, economics, and mathematics his whole life, even when his home in Rome was taken over by the French in 1499. Our Luca Award winners are the 2020 heir to Luca Pacioli's spirit of spirit of innovation and invention, despite the circumstances. They, too, have mastered accounting technology and proven themselves capable of thriving in new environments.
Firm of the Year: This award goes to the firm that embraces Luca's innovative spirit in transforming or improving their business.

Trailblazing Woman: This award aims to recognize up and coming female partners/female-owned firms.

Rookie of the Year: This award goes to the brand-new (within the last year) Thomson Reuters firm that had the most successful implementation of products and is also being represented at the SYNERGY conference for the first time.

Community Peer-Support: This award recognizes a member of the Thomson Reuters online customer Community for their diligent and generous help towards their peer tax practitioners via the Community platform.
Covid-19 Response Award: This award recognizes a member of the Thomson Reuters Community for their diligent and generous Pandemic response.
Corden is known around the world as a Tony Award-winning performer on Broadway, a BAFTA-winning star of a UK television series, a feature film actor, and an acclaimed host, writer, and producer in several genres of television. Corden can currently be seen hosting The Late Late Show, which premiered on CBS in March 2015. During the short time since Corden took the helm, The Late Late Show has generated numerous buzzworthy viral videos (many of which have more than 1 million online views), reached series highs in viewers and earned a Critics Choice Awards nomination.
Daily engagement activities
SongDivision Virtual Happy Hour
Renowned musicians, who have worked with international music superstars, will host an interactive virtual happy hour, featuring a Rock & Roll Game Show and original song based off attendee's participation.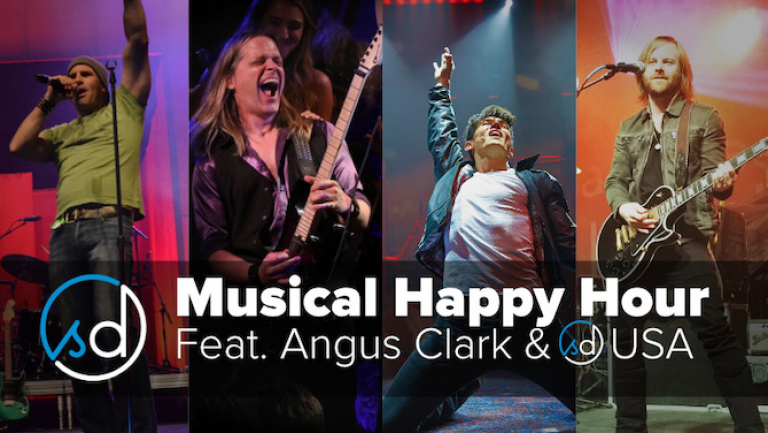 Tuesday, November 10 from 3:00 PM – 4:00 PM CT
Wild Foods with Andrew Zimmern
Four-time James Beard Award-winning Chef Andrew Zimmern has a passion for bizarre foods. He has teamed up with Mark Norquist, the founder of Modern Carnivore, to explore the topic of wild foods in the world and provide a cooking demo live from his studio kitchen.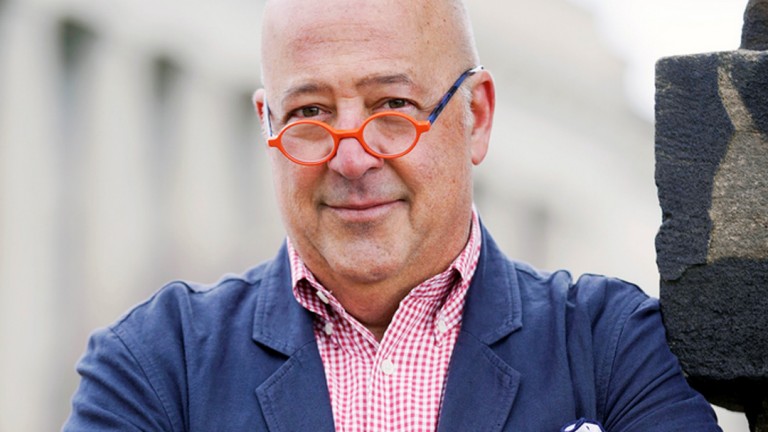 Wednesday, November 11 from 3:00 PM – 4:30 PM CT
Hangout with the Stars of Hamilton
Chris Jackson – the original George Washington in Hamilton – will host a live discussion with four current Hamilton stars. They will discuss how they got their big break on Broadway, the challenges of an award-winning show, and backstage secrets. They will perform songs from the show and answer audience questions.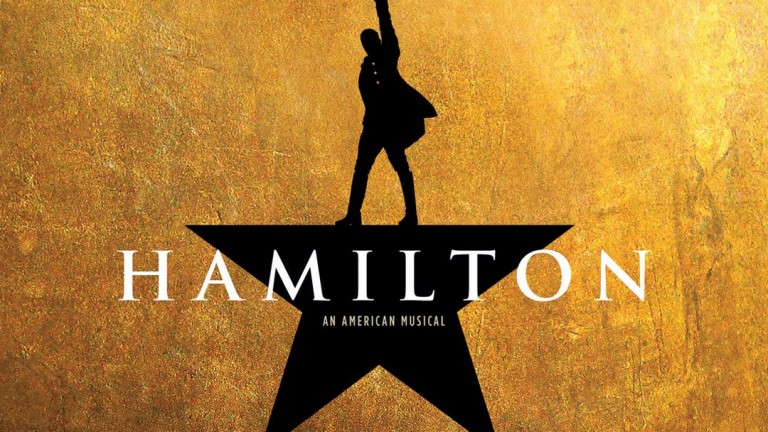 Thursday, November 12 from 3:00 PM – 4:00 PM CT
SYNERGY 2021 registration
We're proud to announce that SYNERGY 2021 will take place in-person at the Gaylord Opryland Resort in Nashville, Tenn., with a virtual conference option for firms that cannot travel to Nashville. While the benefits of an in-person conference environment cannot be overstated, we're excited to offer the virtual option that allows more firms to participate.
November 3-6, 2021
Gaylord Opryland Resort
Nashville, Tennessee
Early Bird Discounts available through December 31, 2020
SYNERGY will be taking place this year, but based on world events and customer feedback, we're excited to switch from an in-person format to an all-digital, interactive experience. This will allow for all the amazing things you've come to expect from SYNERGY like earning even more CPE credits, networking, chatting with your account reps and support team, but from the comfort and safety of your own home or office.


2020 has created some unique challenges for all of us. At Thomson Reuters, our top priority is the safety and wellbeing of our community. After exploring how to ensure you still get to experience all of the learning, networking and engagement from SYNERGY that you've come to expect while at the same time following local and state health guidelines to ensure attendees wellbeing, we've decided that a virtual experience allows for an adapted, but not compromised, SYNERGY experience. An additional bonus is that it allows for even more people to join.


Your registration will be automatically transferred to virtual SYNERGY. You'll receive a refund or credit if there is a difference between the cost of your current registration and the new registration prices. Please confirm your registration here. If you have any questions, please reach out to your account representative.

If you need to cancel your SYNERGY registration, please contact your account representative at +1 800 968 0600 or email us at event.rsvp@thomsonreuters.com and we'll cancel your registration. We'll miss you, but look forward to seeing you another SYNERGY in the future.

Yes. SYNERGY is taking place November 10-13. We hope you'll join us.

The Gaylord Texan has already cancelled reservations and you should receive a notice, please call the Gaylord Texan at 877-491-5138 if you have any additional questions.


Yes! We are committed to ensuring SYNERGY is as educational and informative as always and allows you to earn the CPE you need. Going virtual also means there's a possibility of even more sessions and CPE than ever before. You can view the full session list here.


Plus, it's a great opportunity for staff members who have never been able to attend to experience SYNERGY and earn CPE.

Of course! We know SYNERGY isn't SYNERGY without the Roundtables. You'll still have a chance to chat with your peers and Thomson Reuters staff members about hot topics, challenges and best practices. We'll let you know exactly how as we get closer.


No way! This is an amazing opportunity for those who have never been able to travel to SYNERGY before. We can't wait to welcome first timers so be sure to let your colleagues know.


We'll makes sure we have something special for attendees. We're still in the process of figuring out the exact details.


We'll share out registration, login, and day-of attendance information as those details become available.


You don't! Another benefit of the virtual format, we're able to invite those who don't have a Thomson Reuters product. So, whether you have any of our products or none, please join us for a virtual experience of connecting with other tax and accounting professionals and staying up to date on the latest technology and trends in the profession.
To request one of our sales consultants be in touch with you, please complete this form.
Thomson Reuters Tax & Accounting Professional Software & Service is registered with the National Association of State Boards of Accountancy (NASBA) as a sponsor of continuing professional education on the National Registry of CPE Sponsors. State boards of accountancy have final authority on the acceptance of individual courses for CPE credit. Complaints regarding registered sponsors may be submitted to the National Registry of CPE Sponsors through its website: www.nasbaregistry.org.