SYNERGY for Tax and Accounting Professionals
November 8-11, 2023 | Denver, CO
---
SYNERGY is the must-attend annual event from Thomson Reuters, connecting professionals with exclusive insights and premier content-enabled technology.
We're proud to announce that SYNERGY 2023 will take place in-person at the Gaylord Rockies Resort & Convention Center in Aurora, Colorado November 8-11, 2023.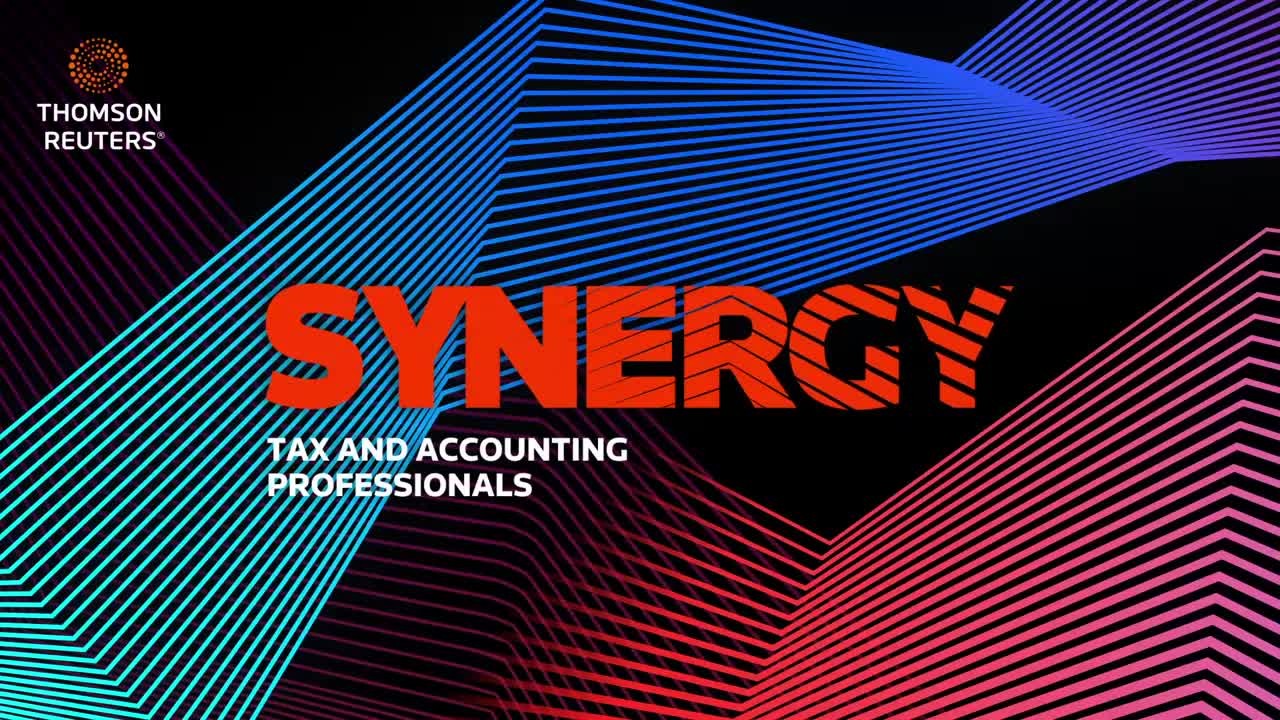 00:50
SYNERGY is 4 days of interactive learning
Learn, discuss, share, and have fun as you explore the future of tax and accounting with users and experts from around the country.
Messages from Elizabeth Beastrom and our keynote speaker, Barbara Corcorcan
Choose from 165 unique breakout sessions to tailor your experience
Earn valuable CPE and IRS Continued Education Credits
with Thomson Reuters and sponsors
Live at SYNERGY: Barbara Corcoran
Barbara Corcoran
Keynote speaker
New York City Real Estate Mogul, Business Expert & Investor on ABC's Shark Tank
Barbara Corcoran shares her inspiring rags-to-riches story and the secrets to success that led her to the top of her industry.
In 1973, Barbara borrowed $1,000 from her boyfriend, quit waitressing and started a real estate company in New York City called The Corcoran Group. Over the years, she parlayed that loan into a premiere $5 billion-dollar real estate business.
Now, as one of the stars and investors on ABC's hit show, Shark Tank, Barbara has become an in-demand media personality and solidified her position as one of the most successful real estate entrepreneurs in America. Since she began investing money in entrepreneurs and their ideas, she's helped successfully launch more than 80 businesses, from apparel to skin care to custom bicycles. The author of two best-sellers, her newest book, Shark Tales, takes you behind the scenes of her life, business, and her 'seen on TV' venture capitalism. Barbara is also the host of the popular podcast Business Unusual, where she provides listeners with actionable advice and insight into the world of entrepreneurship.
With her signature tell-it-like-it-is attitude, Barbara shares one-of-a-kind insight on the importance of leadership, innovation and an entrepreneurial spirit in today's business environment and tips for staying relevant and competitive. A brilliant identifier of opportunity and talent, her indispensable success strategies will motivate you to greatness and help you take your business to the next level
Performing Live at our Friday Night Event
We are excited to announce that GRAMMY® Award-nominated multiplatinum singer and songwriter, Gavin DeGraw, will be performing at this year's SYNERGY conference on Friday, November 10th!
Gavin DeGraw's inimitable voice and soulful style boldly bloomed on his 2003 platinum-certified full-length debut, Chariot. It included the gold single "Follow Through," as well as both platinum hits, "Chariot," and "I Don't Want To Be."
In 2008, his self-titled second album, Gavin DeGraw, bowed in the Top 10 of the Billboard Top 200 powered by the platinum-selling single "In Love With a Girl." 2011's gold-certified Sweeter saw him return to the Top 10 as the single "Not Over You" went four times platinum. Meanwhile, his 2013 duet with Colbie Caillat, "We Both Know," garnered a GRAMMY® Award nomination in the category of "Best Song Written For Visual Media" for Safe Haven. He's the rare talent who could seamlessly share the stage with Billy Joel and The Allman Brothers or Maroon 5 and Shania Twain. In 2016, Something Worth Saving incited widespread critical applause from USA Today, Billboard, Entertainment Tonight, and Huffington Post. With a front row seat to this wonderfully wild life led by his late parents Lynne and John Wayne, Gavin DeGraw recounts his most meaningful memories and valuable lessons on his seventh full-length offering, Face The River [RCA Records]. Now, he stitches together a timeless tale of his own soundtracked by a signature fusion of pop, soul, country, folk and funk.
Gaylord Rockies Resort & Convention Center
SYNERGY2023 will be held at the Gaylord Rockies Resort & Convention Center in Denver, CO. Standing at the edge of the Front Range, Gaylord Rockies Resort & Convention Center showcases the state's alpine charm and offers guests a welcome reprieve from the typical mountain resort stay.
...Since Thomson Reuters is on the leading edge, we rely on them to keep us updated and let us know what we should be thinking of and different products we should be considering.
When I started looking at all of the different classes that SYNERGY offers, I knew this was exactly what I needed to take me to the next level so that I could become more efficient for my clients.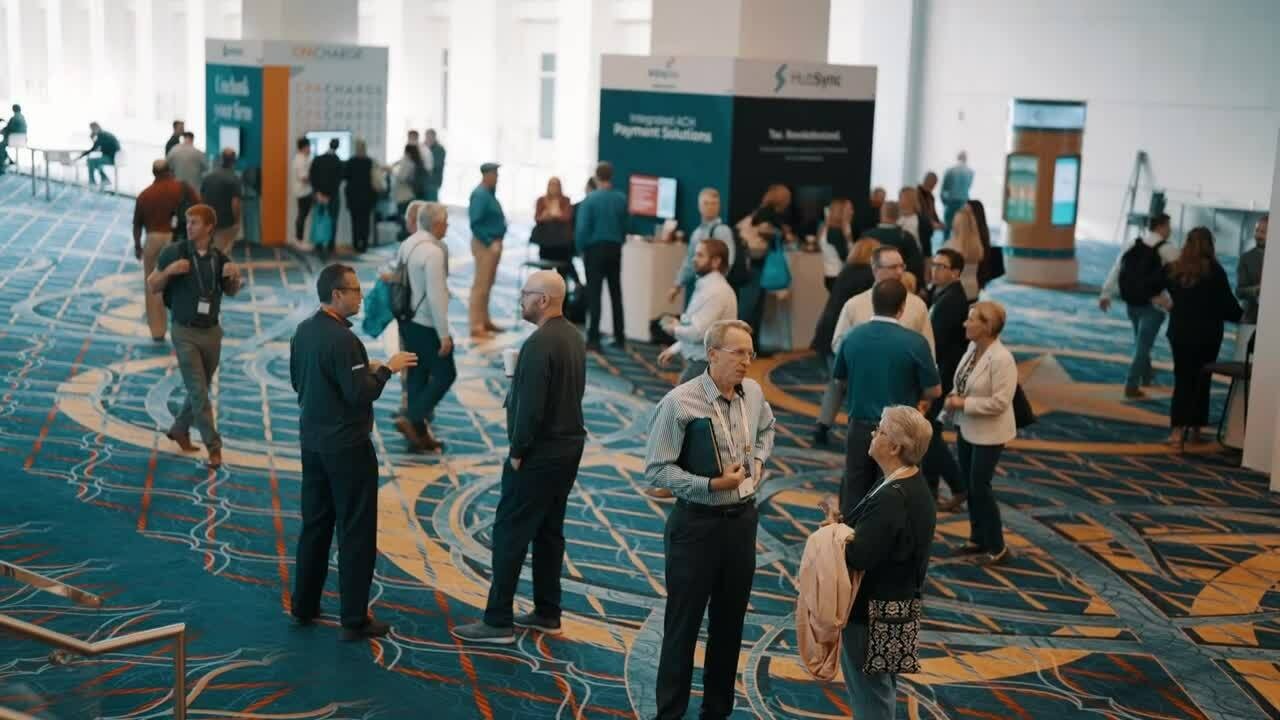 02:11
Highlights from SYNERGY2022 in Washington D.C.
APPRECIATE. NOMINATE. CELEBRATE.
The Luca Pacioli Accounting Awards
The Luca Awards are named after "The Father of Accounting", Luca Pacioli. He was a monk, a magician, and a lover of numbers. Pacioli was both a domain expert and someone who saw the opportunity to harness new technologies. With the Luca Awards, Thomson Reuters recognizes the pursuit of innovation within the tax and accounting profession, honoring firms and individuals who combine their technological and accounting expertise to further the profession. This is an exclusive chance for you and/or your peers to gain professional recognition for outstanding accomplishments and to celebrate with us at SYNERGY this year.
Firm of the Year: This prestigious award is presented to an exceptional firm that wholeheartedly embraces Luca's innovative spirit, demonstrating remarkable efforts in transforming or improving their business. The firm exemplifies a forward-thinking approach, fearlessly embracing change, and consistently pushing the boundaries of what's possible.
Advisory Accelerator: This award recognizes a firm that has positioned themselves as a trusted strategic partner by leading with an advisory first mindset, seeing compliance work as simply a result of advisory services…a firm who is bound to break the traditional accountant mold.
Impact: This award recognizes a firm or individual who makes a difference in their community by creating a positive impact on the people around them. Their commitment to social responsibility and dedication to giving back exemplify the true essence of community-driven leadership.
Peer Support: This award recognizes a member of the Thomson Reuters online Community platform who provides help and support to their peer practitioners. Their dedication to helping peers navigate challenges and find solutions has earned them well deserved respect from the Community.
Rookie of the Year: This award goes to a brand-new (within the last year) Thomson Reuters firm who successfully implemented products and services, enhancing their workflow and leveraging implemented solutions to better their firm.
Trailblazer: This award celebrates a firm leader who is female or from a traditionally underrepresented background who continues to break the mold in the workplace by cultivating a diverse and inclusive culture, proving that true leadership knows no boundaries.
Impact

Angela M. Hodges, CPA
Hodges Accounting & Tax Services, LLC
Peer Support
Mark Oostra
Kroese & Kroese, PC
Rookie of the year
Ernest J. Villany
Boulder Valley CPAs
Trailblazer
Shana R. Robinson
ESP Financial
Frequently Asked Questions
SYNERGY 2023 will take place in-person at Gaylord Rockies Resort & Convention Center in Denver, CO from November 8-11, 2023

No, there will only be an in-person conference in 2023.

Anyone within the profession should attend, including:

CPAs and Enrolled Agents
Partners and Managers
All levels of staff
Firm Administrators
Firm IT Consultants
New and veteran firms to Thomson Reuters products and services

Yes! This year's SYNERGY conference includes many sessions covering audit topics, such as the future of audit, new audit and accounting standards, the move from desktop to the cloud for auditors, how to optimize engagements using Cloud Audit Suite, and so much more. Several audit industry experts will be on-site to answer any additional questions you may have.

2022 PURCHASE PRICE (Ends December 31, 2022)
$1,999 first attendee from firm
$1,899 each additional attendee from firm

2023 EARLY BIRD PURCHASE PRICE (Ends April 30, 2023)
$2,199 first attendee from firm
$2,099 each additional attendee from firm

2023 PURCHASE PRICE (Starts May 1, 2023)
$2,399 first attendee from firm
$2,299 each additional attendee from firm

In-person attendance

All in-person breakout sessions (includes CPE credit during the conference and select tax specific breakout sessions quality for IRS Continued Education credit)
All keynotes
In-person roundtable session
All entertainment and engagement activities
Experience Zone: demo stations and exhibits (sponsors)
All meals listed on the agenda

Credit Card payment is the only method of payment available and is required to complete and confirm your registration.

No, all lodging and travel fees are separate from the price of the conference and are the responsibility of the attendee.

Thomson Reuters will follow the guidelines set out by the CDC, as well as the guidelines set by the local health authorities in the geographical location of the event. Conference attendees should review government guidance to confirm eligibility to travel and stay at the Gaylord National.

The overall dress code for SYNERGY is business casual, however, we recommend casual attire for social events and receptions. We also recommend you bring additional attire if you plan to explore the area.

If you would like to cancel your existing registration for a full refund, a written cancellation request must be submitted to SYNERGYsupport@thomsonreuters.com by September 30, 2023. No refunds will be honored after this deadline.
To request one of our sales consultants be in touch with you, please complete this form.
Thomson Reuters Tax & Accounting Professional Software & Service is registered with the National Association of State Boards of Accountancy (NASBA) as a sponsor of continuing professional education on the National Registry of CPE Sponsors. State boards of accountancy have final authority on the acceptance of individual courses for CPE credit. Complaints regarding registered sponsors may be submitted to the National Registry of CPE Sponsors through its website: www.nasbaregistry.org.