A Thomson Reuters SYNERGY event
Confidence for a Dynamic Future
Now on-demand, 1 hr 40 min (100 min)

A premier virtual experience for the tax and accounting community
What does a dynamic future mean for tax and accounting? How do you prepare? Hear directly from the experts. Join us for a free virtual event, Confidence for a Dynamic Future, as we talk to industry leaders like Kimberly Ellison-Taylor from Oracle, Tom Hood from the MACPA, and Will Hill of Thomson Reuters.
Topics will include:
Future proofing your firm for what's coming and what you need to do to prepare
Why technology is all hype and what do you really need to pay attention to

Panel discussion: What firm practitioners like you are doing to adapt, thrive, and grow in an ever-changing landscape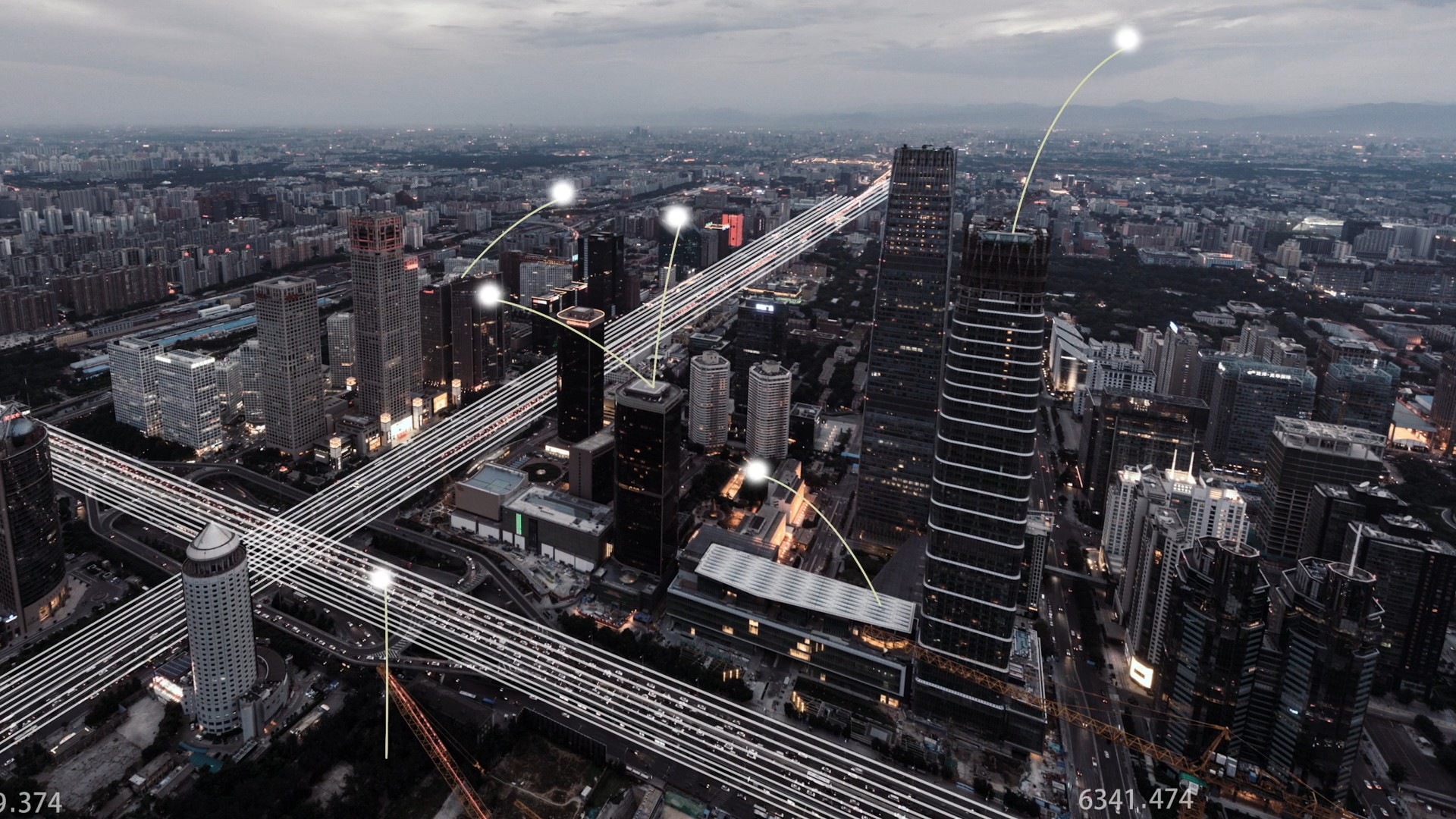 00:34
This agenda is a powerhouse of tax and accounting industry experts!
---
Opening: The New Tax & Accounting Firm
---
Panel discussion: The Changing Shape of Opportunity
Host: Will Hill, Thomson Reuters
The tax profession faces unprecedented changes and firms must rethink how they bring value to their clients' businesses. As some opportunities shrink, and new industries flourish, tax and accounting experts must keep pace with change. Our panel of tax and accounting firm leaders, from firms of all sizes, will focus on the changing shape of opportunity – and the necessity for firms to similarly adapt.
---
Keynote: Hype vs. Happening
Speaker: Kimberly Ellison-Taylor, Oracle and past AICPA Chair​man
In a dynamic, fast-evolving business environment, keeping up with new technology and innovating for growth can be challenging for even the most seasoned tax and accounting professionals. This session will explore the relationship between technology and innovation, the steps you can take to embrace innovation and realize the value of failure, and the potential of change management techniques to help you invest effectively in new tools and create new value for your clients and your firm.
---
Keynote: Futureproofing Your Firm
Speaker: Tom Hood, MACPA and The Business Learning Institute
Today's businesses face their own unique challenges when trying to start, grow, and stay competitive. To succeed, they need a professional services firm that is equipped to help them stay agile, adaptive, and strategic. This is an ideal opportunity for the right firm, equipped with the proper mix of experts and experience, to step in and make a meaningful difference in both the client and the firm's trajectory. This session will focus on these business demands and how firms can address them: how to help build a more adaptive business, how to help businesses mitigate modern risk, and how to compete against larger, more established firms.
---
Live Q&A Panel: Hear from event speakers and other experts as they answer your questions live to close the event.
---
Will has been with Thomson Reuters since 2001 and is currently a senior product manager in the Tax and Accounting Professionals segment of Thomson Reuters. In his role, he focuses on helping firms make the transition to being advisory-focused through the development and growth of Practice Forward. He's also responsible for the development of the AuditWatch and TaxWatch services.
Will's varied background includes working with firms of all sizes and specialties and provides a solid foundation for business process-oriented training and consulting. In 2006, Will was recognized as the CSM Implementation Specialist of the Year. He was also part of the CPA Practice Advisor's 40 under 40 list in 2015 and 20 under 40 in 2018.
In his time at Thomson Reuters, Will has developed many different educational classes and consulting offerings, including the Practice Forward service offering. Will is also a periodic blog contributor on our website. He holds an MBA with a concentration in Leadership Studies from Baker College and a BA, majoring in both Business Administration and Economics, from Alma College.
Kimberly Ellison-Taylor, CPA, CGMA, CISA, is a transformational leader with a compelling background of strategy, finance, people leadership, digital engagement, business development, and technology. She has expertise in a number of industries including Public Sector, Telecommunications, Financial Services, Healthcare, and Technology.
Ellison-Taylor's career achievements include leadership roles at Oracle, Motorola, KPMG, Prince George's County Government, and NASA Goddard Space Flight Center. Kimberly has achieved extraordinary results that include leading technology operations (including program management, applications development, network/desktops, enterprise risk management and a data center environment), change initiatives, customer relationship management, client delivery, systems implementation, and transformation as well as business development and capture management for hardware, software, and services.
In her most recent role at Oracle, Kimberly serves as Global Executive Director – Finance Thought Leadership to promote transformation and digital strategies for SaaS, IaaS, and PaaS technologies in organizations of all sizes. Ellison-Taylor is also a sought after speaker on the intersection of emerging technologies and the Future of Work and the Future of Finance.
Kimberly Ellison-Taylor is a former Chairman of the Board for the American Institute of CPAs (AICPA), Association of International Certified Professional Accountants, and the Maryland Association of Certified Public Accountants. She has received numerous awards and recognitions for her leadership in the profession including recognition as one of the Top 100 Most Influential People in Accounting by Accounting Today and as one of the Top 25 Most Powerful Women in Accounting by CPA Practice Advisor.
Kimberly is on the University of Maryland Robert H. Smith School of Business Board of Advisors as well as the University of South Carolina Upstate George Dean Johnson Jr. School of Business and Economics Advisory Board.
Ellison-Taylor continues to serve as a leader in the profession as a member of the AICPA Assurance Services Executive Committee and also as the Vice Chairman for AICPA's National Commission for Diversity and Inclusion.
Notably, Kimberly has a career that spans both technology and accounting and she has an undergraduate degree in Information Systems Management from the University of Maryland Baltimore County (UMBC), a Master of Business Administration from Loyola University, an Accounting Certificate from the Community College of Baltimore County, a Master of Science in Information Technology Management from Carnegie Mellon University (CMU) as well as a Chief Information Officer Certificate from CMU. She has also completed Oracle's Leadership in Action program that included learning modules from the University of Chicago – Booth School.
Kimberly holds a Certified Public Accountant license, Chartered Global Management Accountant designation and a Certified Information Systems Auditor credential. Kimberly has been recognized by both UMBC and by CMU as a Distinguished Alumna for her technology leadership and influence in the market place.
Kimberly Ellison-Taylor is also a community service leader and recently completed 8 years of leadership for a local chapter of Sigma Gamma Rho Sorority, Inc. where she volunteered on programs for youth, families, seniors, and the military.
Kimberly Ellison-Taylor, CPA, CGMA, CISA
Tom is one of the most influential leaders in the Accounting Profession. In 2019 he was named the Second Most Influential Person in Accounting for the seventh year by Accounting Today Magazine (His 15th year on the Top 100). He was one of the first five thought leaders inducted into the Accounting Hall of Fame (2015) by CPA Practice Advisor.
LinkedIn recruited Tom as one of their Top 100 Influencers and he was named to the Top 25 Influencers in Learning by HR Examiner. He is known for his prolific digital footprint and now has over 780,000 followers on LinkedIn, Twitter and other social accounts.
Tom is on a mission to help CPAs, Finance and Accounting Professionals thrive in these times of exponential change. He firmly believes that what got us here, won't get us there as the Profession faces unprecedented changes and opportunities.
Tom's recognition and awards reflect his leadership in helping CPAs "shape their future" through his work at the Maryland Association of CPAs and the Business Learning Institute (BLI), a center for the development of leadership, strategic thinking, and collaboration skills for CPAs. BLI has a catalog of over 600 programs and 30 'top gun' instructors who provide state of the art learning and curriculum for the Top 500 CPA Firms, Fortune 500 corporations, non-profits, State CPA Societies and even internationally.
Tom and his team have facilitated and taught the Major Firms Group (Top 100 CPA firms) for the AICPA, the AICPA Leadership Academy and lead strategic planning sessions for many of the top CPA firms all over the US and Canada.
He is an internationally recognized author, speaker, and consultant, featured in the Journal of Accountancy, Accounting Today, and AccountingWEB. He won the AICPA Special Recognition Award for his contributions to the profession leading the CPA Vision Project in 2003.
Tom also co-authored BLI's i2a – Insights to Action a strategic thinking system that is used to cultivate leaders and a strategic planning process to help organizations navigate today's VUCA environment. The i2a process was customized for the national CPA Horizons 2025 project where Tom and his team ran over fifty future forums that engaged thousands of participants in a conversation about the future, identifying the top trends facing the CPA Profession.
He is a graduate of Loyola College (B.A. in Accounting) and has a Master's in Finance (Real Estate) from Johns Hopkins University. He also obtained the Certified Information Technology Professional (CITP) certification and the Certified Global Management Accountant (CGMA) certification from the AICPA.
Tom Hood III, CPA, CITP, CGMA
Alan Long is Baldwin CPAs Managing Member. Alan brings over 40 years of experience to the firm. Alan has extensive experience in auditing and dealing with the complexity of auditing standards. Over the years, Alan has served on multiple boards for various organizations and associations related to peer review and auditing standards. He currently serves as a member of the American Institute of Certified Public Accountants (AICPA) Professional Ethics Executive Committee (PEEC) and is a past member of the Peer Review Board and the Auditing Standards Board.
As an AICPA instructor, Alan is proficient in the auditing standards that are used in today's accounting profession. He uses his expertise and specialization to educate other accounting professionals on the newest accounting and auditing standards.
In addition to serving on the AICPA Professional Ethics Executive Committee, Alan serves on numerous boards within the accounting profession and the community. He currently serves on the Kentucky Society of Certified Public Accountants (KyCPA) Political Action Committee, and the National Association of State Boards of Accountancy's (NASBA) Standards Setting and Professional Trends Advisory Committee. He also serves on the Board of Regents at Eastern Kentucky University where he is vice chair. Alan was named one of Accounting Today's 2019 Managing Partner Elite, his second appearance on the list. When he is not involved in giving back to the industry or community, Alan enjoys spending time fishing and hunting in the great outdoors.
Alan Long, CPA, CITP, CGMA
Brittany is managing partner of Lanphier LLP, a tax and advisory firm in Denver, CO, that she established with her husband, Dennis, in 2009. Over the past 10 years, they have developed their practice around a relationship-based, advisory-focused approach to client service.
Brittany and Dennis established their firm upon exiting Big 4 accounting with a vision for bringing big firm expertise to a boutique environment, serving small businesses and individuals with sophisticated tax needs. After attending a Thomson Reuters Partner Summit event in 2016, Brittany and Dennis enrolled in Practice Forward and used the concepts to completely transform their practice. Brittany is now a practitioner presenter for Partner Summits, helping other firms experience the same transformation.
Brittany graduated Summa Cum Laude from Texas A&M University with a B.B.A. in Accounting and an M.S. in Finance. She was recruited by Deloitte to join their International Tax team in Denver, where she met her husband, Dennis. They now have 3 young daughters, Brooklyn, Addison, and Hallie, and make their home in South Denver.
Brittany S. Lanphier, CPA
Ying Sa is the founder and Principal Certified Public Accountant at Community CPA. The firm provides tax, audit, accounting, business consultations and IT solutions to businesses and individuals across the United States, Canada, and around the world.
Ying was born in Beijing, China before becoming a citizen of Canada and then the United States of America. She got an accounting degree in Canada and worked as an accountant in Canada for several years before relocating to Iowa. Ying served six years as the Chief Financial Officer for the Iowa Manufacturing Extension Partnership at Iowa State University and five years as Vice President of Controllers for Wells Fargo Financial, Inc. in Des Moines, Iowa. She started Community CPA in 1998 and has been leading Community CPA full time since 2008.
Ying was featured in Accounting Today in 2019 for her contribution to the profession as well as to the community. The article named Ying "the Pillar of the Community." Ying was also featured in Thomson Reuters Solutions Magazine in 2017 for leading such a successful and dynamic CPA firm with global interest speaking 9 different languages and serving over 9,000 clients worldwide. She has also been featured in the Des Moines Register and the Des Moines Business Record on numerous occasions as recognition for her tireless and selfless work on behalf of the community, as well as the success of Community CPA. In fact, on November 18, 2017, Ying was specifically honored for her commitment and dedication to the immigrant business communities in Iowa and the surrounding Midwest at the Immigrant Entrepreneurs Summit, a 501(c)3 nonprofit she cofounded and has chaired for the past decade.
In 2016, the Iowa Small Business Administration (SBA) presented Ying and Community CPA the 2016 Iowa Minority Small Business Champion of the Year award. In 2015, Ying received the 2015 Small Business of the Year award at the Greater Quad-Cities Hispanic Chamber of Commerce's Annual Gala. In May of 2013, the Governor appointed Ying to serve on the Board of Iowa Accountancy. Ying served on the board for five years. And today, she serves on the National Taxpayer Advocacy Panel, an Advisory Committee at the federal level to the Internal Revenue Service (IRS), ever since her appointment to join the Panel in November of 2019.
Ying has been honored with many awards for her volunteerism, entrepreneurial, and community spirit. These include the Community Business of the Year Award from the Chinese Association of Iowa in 2006, the Jim Goodman Entrepreneurial Spirit Award from the East Des Moines Chamber of Commerce in 2008, and the Passport to Prosperity Award from the Iowa Council for International Understanding in 2009. On February 23, 2010, in a ceremony at the Iowa Capitol, the Governor and First Lady of Iowa presented Ying with the Iowa Volunteer Hall of Fame, the highest award given for volunteerism in the State of Iowa.
Ying has successfully helped numerous large corporations, nonprofits, small businesses and individuals with a broad range of complicated tax and accounting issues. She enjoys interacting with people of all backgrounds and cultures, and she is passionate and generous about sharing her expertise with her clients. As a successful immigrant woman with broad corporate and business experience, Ying masterfully blends her unique life experiences and perspectives into her own professional work and her service to clients.
Upon meeting Ying, her devotion and passion to the industry and the community become immediately apparent. Her expertise, experience, compassion, and professionalism provide an unparalleled level of service that builds long lasting trust and relationships.
Ying lives in Des Moines with her family. Her husband Steve is a retired full professor of applied mathematics and currently a partner of Community CPA. Her daughter Stephanie is currently a law school student at Stanford Law School. Her daughter Crystal graduated from Carnegie Mellon with a bachelor's degree in Statistics and now is a student at Sheridan College in Oakville, Ontario, Canada majoring in animation. Her son Andy is a student at the University of Iowa majoring in Creative Writing and Computer Science.
Register to access the on-demand recording of our event.