Tax and accounting
Wealth and gift tax management solutions 
Accurately generate federal gift tax returns with wealth management software from Thomson Reuters



File returns quickly and easily
Whether you want to automate a single task or handle the entire process, we have the solutions to help you create, execute, and maintain rock-solid trusts.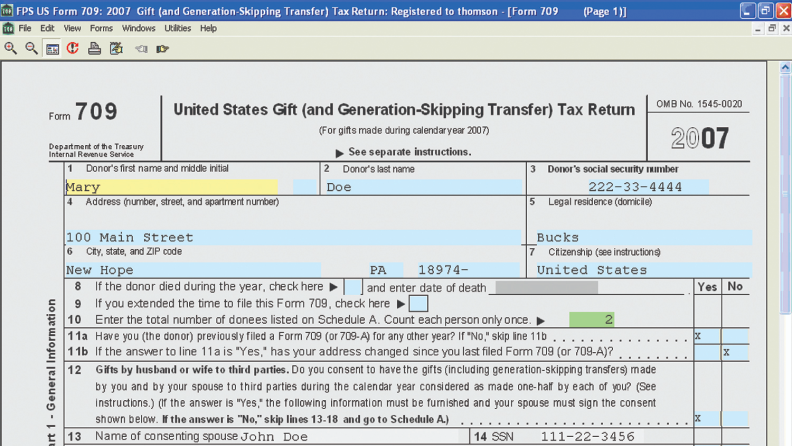 Produce accurate federal gift tax returns using ONESOURCE® 709 Gift Tax
Easily manage net gifts, calculation of the generation-skipping tax on direct skips, Crummey trust gifts, and much more:
Import information from the donor's and consenting spouse's prior returns to get started
Prepare both the donor's and consenting spouse's returns simultaneously
Use 709 Gift Tax software as a stand-alone product or integrate it with other trust and estate products
Discover more about our estate planning solutions
Whether you're looking for tax and accounting or international trade and supply chain solutions, uncover products that will give your organization the boost it needs.
Questions about our products and services? We're here to support you. 
Contact our team to learn more about our tax and accounting solutions.
Need help?
View account and product support
Already a customer?
Go to product logins