How one company used ONESOURCE to merge two tax departments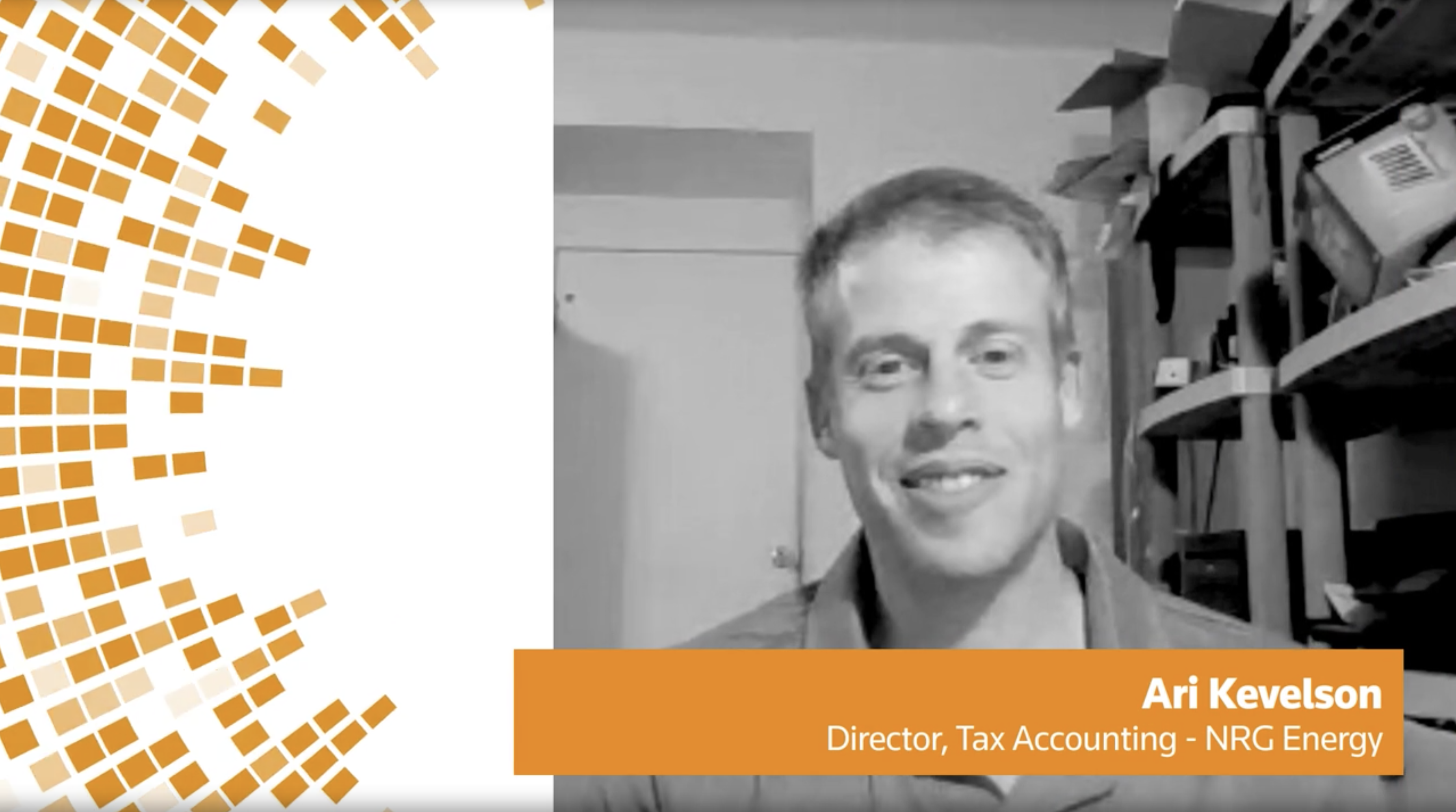 04:07
Ari Kevelson is the tax director for NRG Energy, an American energy company with headquarters in New Jersey and Texas.
In 2019, Kevelson was hired to build a more efficient and resilient tax process for NRG. At the time, NRG had two separate tax departments—one for compliance and one for accounting—and only used ONESOURCE for a small portion of its work. After studying NRG's tax processes, Kevelson decided to merge the two tax departments into one and consolidate NRG's entire tax function onto the ONESOURCE platform using the ONESOURCE DataFlow and Active Workpapers modules. As a result, the new tax department is much more efficient and has transformed the way NRG executes its overall tax strategy.
Creating a central hub
"When I was hired, the efficiencies and synergies between the two tax departments were not optimal," Kevelson recalls. "ONESOURCE was part of the system, but it was never utilized to its full potential. They would use ONESOURCE Tax Provision up to a certain point, then it would flow out and finish up in Excel, which makes it very difficult to roll data over into the next year."
Kevelson had used ONESOURCE at his previous job and enjoyed its flexibility and ease of use. Because his previous experience had been so positive, Kevelson opted to integrate all of NRG's tax processes onto the ONESOURCE platform and use it as a central hub for everything—i.e., accounting, compliance, and risk mitigation.
"ONESOURCE provides a central location for all our data, so that anybody can access it from anywhere," Kevelson says. "It's really a one-stop shop, and that's what you need when you're a Fortune 500 company like us and dealing with tremendous amounts of data."
No more late nights
Prior to migrating all of NRG's data onto the ONESOURCE platform, the company's tax team spent "a lot of late nights and long weekends" processing returns and finishing the provision process, Kevelson recalls. After the ONESOURCE integration, NRG's tax team is still working hard, Kevelson insists, but "not long nights and weekends." And even without the extra sweat equity, Kevelson says his team was able to deliver last year's reports to auditors almost four months sooner than usual and cut its overall budget by 50 percent.
ONESOURCE's analytics capabilities also allow Kevelson and his team to extract new insights from their data and run forecasts and risk scenarios in ways that weren't possible before.
"What's really great about ONESOURCE is that it gives us the ability to do comparative analyses of different periods and groups, and to run different scenarios to identify where something might be odd or off," Kevelson says. "It's an excellent tool for reviewing reports, and if something doesn't look right, it allows you to dig down and find out why." If necessary, data can also be exported to Excel, he says, which helps make ONESOURCE a "pretty darn good user-friendly system."
---
Learn more about ONESOURCE Tax Provision
Use our intuitive software that calculates tax estimates in seconds