How Wayfair and KPMG used ONESOURCE to build the world's most efficient e-commerce tax engine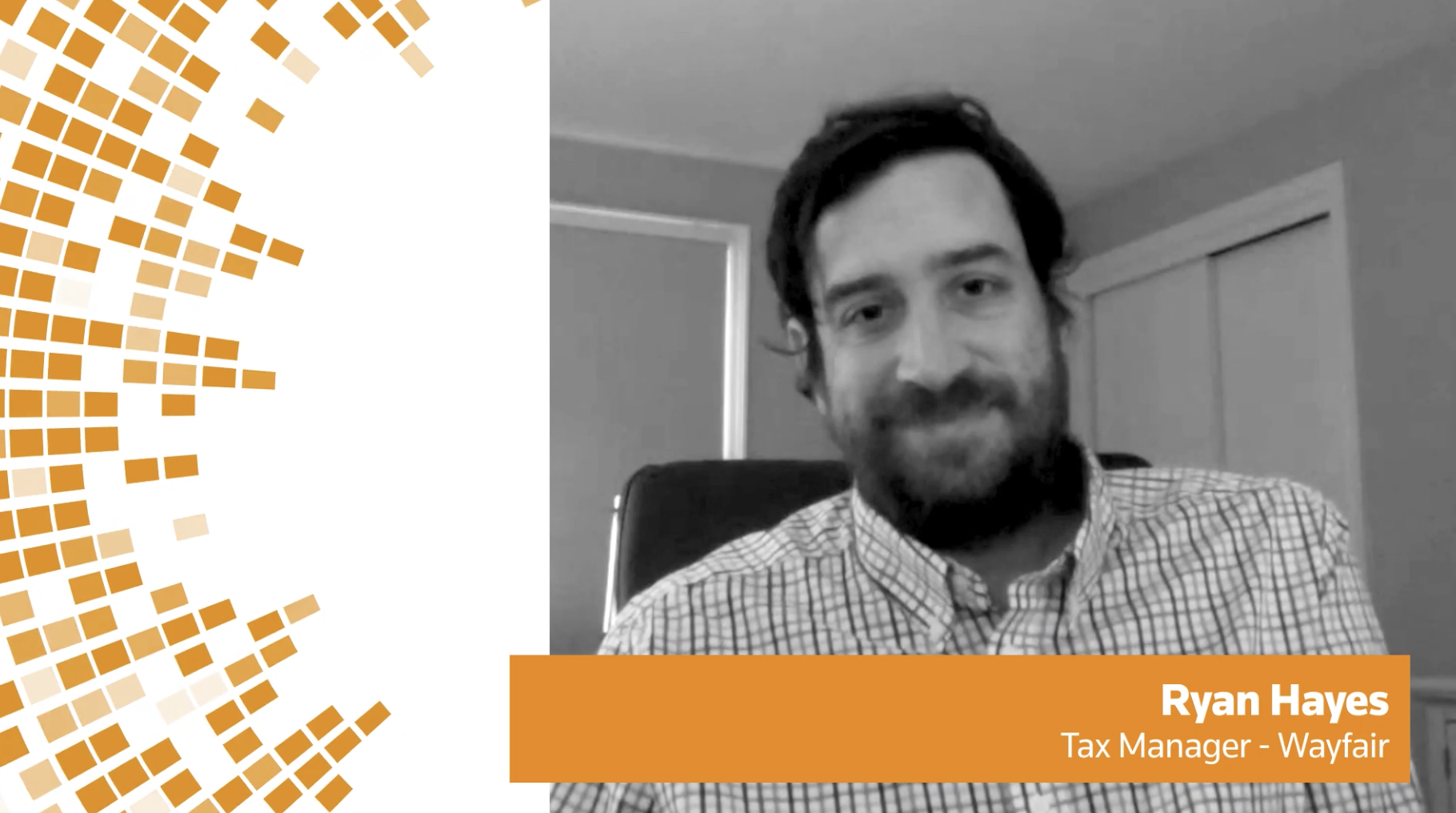 03:54
Wayfair is one of the largest e-commerce companies in the world, offering more than 18 million home and garden products to customers worldwide. The company currently runs its tax calculation systems using Thomson Reuters ONESOURCE indirect tax solutions, but that wasn't always the case.
In 2018, when the company's landmark Supreme Court case, Wayfair vs. South Dakota, transformed the rules for e-commerce nexus, Wayfair itself became one of the many thousands of e-commerce companies that suddenly had to start collecting and remitting state and local sales taxes. But Wayfair had a problem: the legacy tax system the company had developed as a start-up wasn't built for calculating point-of-sale taxes, especially at the national and international level.
"When we were looking for a potential solution, we were using a homegrown tool that was built when Wayfair was in the start-up phase of its life cycle," explains Ryan Hayes, Wayfair's senior manager for indirect tax. Anticipating the court's ruling, Hayes knew the company was going to need a national tax solution, and fast.
"We needed a tool that could improve our point-of-sale accuracy and help us with all steps of the tax process, from collection to reporting to audit defense." Furthermore, Hayes say, Wayfair was growing its international footprint, so the solution needed to be scalable enough to accommodate the company's increasingly global reach.
Enter KPMG
With no time to waste, Wayfair hired consultants from KPMG to help guide its purchasing decision and facilitate the company's migration to a new system. The system KPMG ultimately recommended was ONESOURCE Determination, and Wayfair now has one of the most efficient and accurate e-commerce tax systems in operation today.
Wayfair's headquarters are located in Boston, and two consultants from KPMG's Boston office—senior managers Jon Benson and Tom Briggs – guided the project. The need for a universal solution that could perform the necessary back-end tax functions and integrate with Wayfair's homegrown ERP system was part of what led KPMG to recommend ONESOURCE, says Tom Briggs – but there were other considerations as well.
"When working with e-commerce customers, the website and user experience is what's really important," Briggs explains. "Websites tell the tax folks that they know it's important to get the taxes right, but if you interrupt the user experience and we lose a customer, that's a no-no – in fact, it's not allowed at all. So the company needs tax accuracy, but the business needs performance to keep the website running quickly."
Too much hardware, not enough accuracy
KPMG's Jon Benson says they knew Wayfair already had an accuracy problem from previous consulting projects, and had already spent time trying to help them automate their tax calculations. The problem with Wayfair's homegrown tax system was that while it was fairly fast, it was not accurate enough. Audits kept catching mistakes, and a great deal of time was being spent fixing the inaccuracies after the fact. Also, the tax tables in Wayfair's internal system had to be updated manually, but the company was growing so fast that adding countries and jurisdictions every week was getting unmanageable.
The basic problem, says Benson, is that hardware-based tax calculation systems "are inherently slow and potentially unreliable." Wayfair's need for speed and performance that could scale as the company grew was what led to the consideration of a cloud-based Thomson Reuters system, Benson says. ONESOURCE had all the capabilities Wayfair needed, and the platform's automatic regulatory content updates solved the company's manual tax table problem as well.
A bit of innovation
In practice, the Supreme Court's Wayfair decision meant that e-commerce companies had to start collecting local taxes in thousands of different zip codes, with different rules in each state, and different tax rates for different types of products. For each transaction then, the site's tax engine must calculate the appropriate taxes more or less instantaneously, and those calculations must be 100-percent accurate, or the company could lose money and get bogged down by audits. Furthermore, these tax calculations must be invisible to the customer in order to avoid annoying lags in the checkout process.
Considering all the variables involved, KPMG knew there was no out-of-the-box product that could address all of Wayfair's issues, but ONESOURCE (IDT) came close. All KPMG had to do was modify IDT's retail point-of-sale capabilities to fit Wayfair's e-commerce needs.
"We took a look at ONESOURCE IDT and saw some interesting characteristics that we could use in an innovative way to put it on the website and calculate taxes in a very fast, reliable, accurate manner," says KPMG's Jon Benson. "So we took that product and used it in a little bit of a different way, and it provided a great benefit to our customer."
Improvement everywhere
Since implementing ONESOURCE, Wayfair has not only improved the speed and accuracy of its tax calculations – the time spent on audits and defenses has been dramatically reduced, and the company's tax reporting process is much more efficient.
"We've conducted some reverse audits to measure how much our accuracy has improved with ONESOURCE, and it has improved considerably," says Wayfair's Ryan Hayes. "When we get into 2021 and 2022, we expect our audit hits to decline significantly." Also, the time needed to prepare the company's monthly tax returns has been cut by a third, he says, and he expects those efficiencies to keep improving in the future.
The difference-makers
Other factors that influenced Wayfair's decision to use ONESOURCE was its global footprint and content-extract feature for data, which supports the software's powerful data reconciliation, adjustment, and reporting capabilities, as well as many other data-processing functions.
"Thomson Reuters European offerings were very impressive," says Hayes, "but the content-extract feature was the real difference-maker for us. Maintaining checkout speed was important to our storefront team, and we were able to achieve that using the content-extract feature, which as far as I know is unique to Thomson Reuters."
Many large e-commerce companies are facing similar problems as Wayfair, says KPMG's Tom Briggs – namely, they are trying to meet their growing need for speed and power by purchasing massive amounts computers and hardware, which all have to be stored and cooled. But ONESOURCE is cloud-based, so "our customers don't have to host it in their data centers, and they don't have to maintain it," says Briggs. "The way we architected it, our customers get very high levels of performance, speed, and accuracy at a very, very low cost compared to their competitors."
Learn more about ONESOURCE tax determination
Use our global tax determination software to calculate and record sales, use and excise tax, VAT, and GST