Why choose ONESOURCE Trust Tax
Filing fiduciary tax returns comes with unique challenges. Wealth management requires extra care, trust investments are getting more complex, and distribution rules are tricky. Thomson Reuters ONESOURCE Trust Tax automates all phases of the fiduciary tax process, so you can make more effective tax decisions and meet your operational goals. Simplify everything from the initial bridging of accounting data to the final printout and electronic filing of a completed tax or information return. Our comprehensive fiduciary tax software handles every type of return (1041, 5227, and 990 series), information reporting (1042-S, 1099, and 5498), and federal and state quarterly estimates. Used by more than 200 organizations to process almost 2 million tax and information returns annually, ONESOURCE Trust Tax streamlines all the details so you can focus on advising your clients.
What you get with our fiduciary tax and information reporting software
Create custom queries on the fly to analyze your data at any stage before or after you process it.
Calculate virtually all federal and state returns for 1041s, 990s, and 5227s, and electronically file with IRS and with the states that accept them.
View, edit, and file information using the fully integrated 1099 processing capability in Trust Tax.
Choose from a variety of 1099 packages, which include increasing levels of transaction detail to please even demanding clients.
Print tax forms at a Thomson Reuters facility and send them directly using our mail service, or take advantage of our electronic delivery option.
Integrates with Trust Tax to let your support staff access critical tax return information and documents.
Add-on module of Trust Tax that automatically populates your clients' TurboTax® and H&R Block® forms with their 1099 information.
Add-on module of Trust Tax that lets your clients find the documents they need online.
Watch this customer interview with Gwen Schroeder, our 2018 Taxologist Award winner for the Excellence in Trust Tax Management category.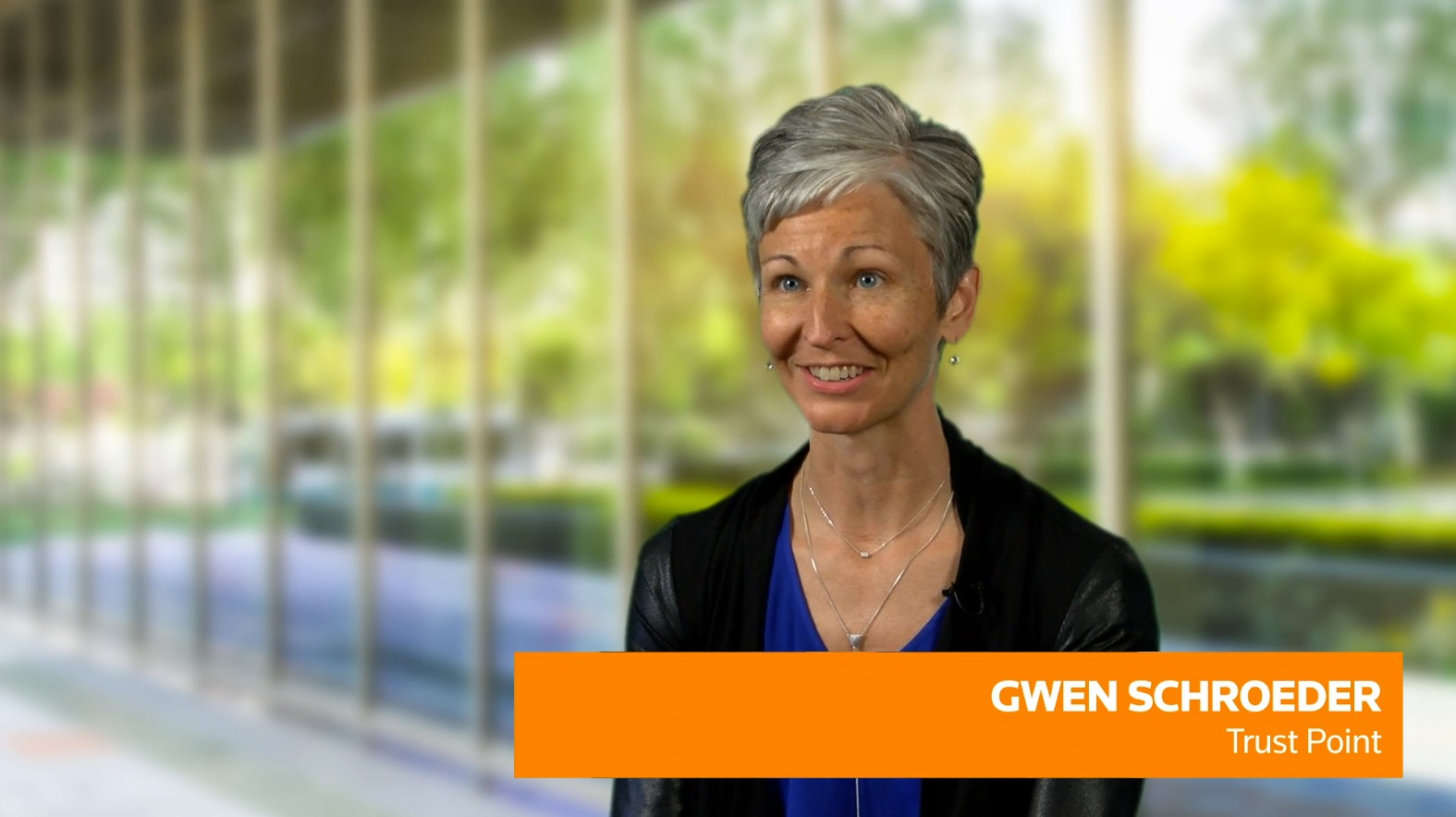 03:10
Ready to start a conversation?
Need more information about how our solutions can work for you? Drop us a line and someone from our sales team will get back to you.
Or you can call a representative in your region at