Strategies to mitigate supply chain risk and disruption

Strategies to mitigate supply chain risk and disruption
In this free webinar series, our panel of global trade experts offer tips and best practices to identify and mitigate risk in your supply chain
Maintaining ROI during supply chain disruption
Supply chain management is complex due to global networks and the possibility of disruption, which can impact a company's profit. Supply chain leaders often look to technology to proactively mitigate risk and manage disruptions related to pandemics, natural disasters, regulatory changes, geopolitics, and more.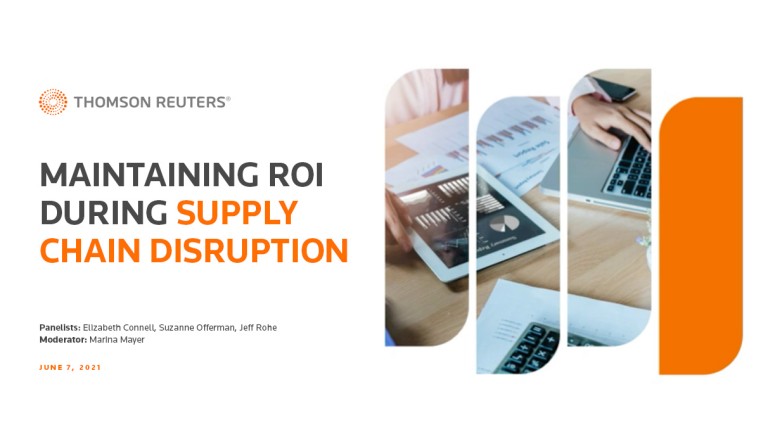 How to mitigate risk in your supply chain
To successfully mitigate risk in your supply chain, it is important for you to understand the myriad connections that may trigger exposure. Utilizing the appropriate technology will allow you, as a supply chain leader, to proactively manage reputational risks, avoid penalties, and prevent shipment delays on your goods, all while remaining compliant.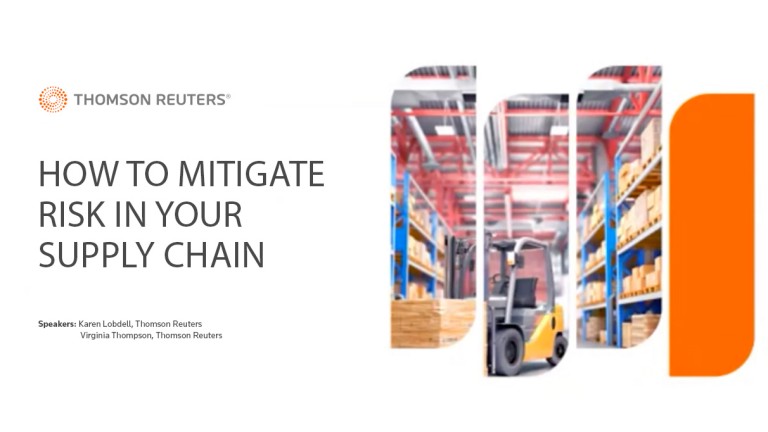 Understanding the latest regulatory trends and updates affecting trade
In response to key regulatory and legislative changes and proposals that have been brought forward by the Biden administration, US Customs and Border Protection, and other trade regulatory bodies, FreightWaves/American Shipper and Thomson Reuters have partnered to present an hour-long webinar to discuss these changes and how they will affect trade globally.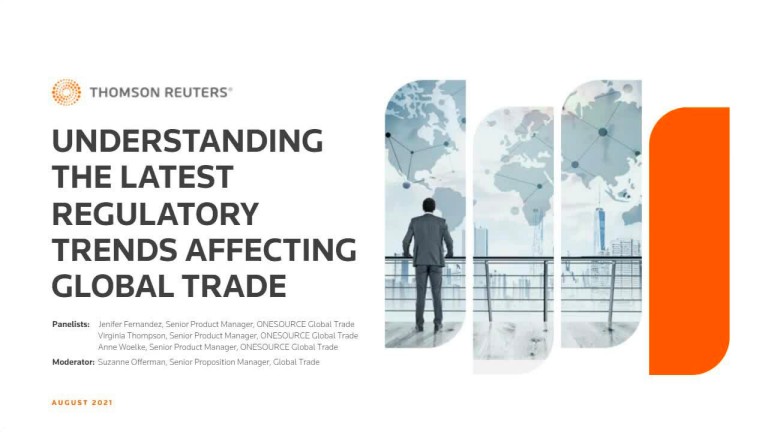 World-class global trade management solutions
Simplify your entire global trade management process with trade compliance information and facilitation tools that automate routine tasks, give you compliance confidence, and save time