SAP Integration | Thomson Reuters ONESOURCE Indirect Tax

ONESOURCE Global Tax integration for SAP Business Suite
Powerful SAP integration with our global transaction tax technology
Why choose ONESOURCE Determination for SAP Business Suite
Gaps in your company's global tax system can cause costly custom fixes and manual workarounds — so isn't it time to rethink how you calculate transaction taxes in SAP? Thomson Reuters ONESOURCE works seamlessly with SAP ECC and SAP HANA to deliver scalable, automated transaction-tax determination for anywhere in the world you do business. Your team will spend fewer resources updating SAP configurations and codes for every jurisdiction. Global Next, the latest version of our SAP integration with Determination, has been built from the ground up, leveraging more than 10 years of experience in implementing SAP tax automation worldwide.

What you get with our integration
Avoid penalties by relying on our automated determination engine for accurate tax calculations.
Get real-time global tax calculations on SAP transactions in order-to-cash, procure-to-pay, and goods movement processes.
Support the latest rules for India GST, as well as the world's most complex tax regimes such as Brazil and Gulf Cooperation Council.
​Reduce required IT coding and changes to SAP systems by up to 90%.
Automatic updates ensure you get the latest content from thousands of global tax authorities, certified to SSAE 18 and ISAE 3402 standards.
Calculate, accrue, and record US use tax on SAP internal goods movements, accurately, and efficiently.
Get more out of your native SAP VAT reports, Plants Abroad, and other processes without needing risky modifications.
Easily map to the most comprehensive set of product and services categories, for accurate calculations in every jurisdiction.
Get tax right in SAP S/4HANA
Leveraging more than 15 years of experience in implementing SAP tax automation, ONESOURCE Determination intelligently delivers billions of real-time tax decisions integrated with your S/4HANA Cloud system.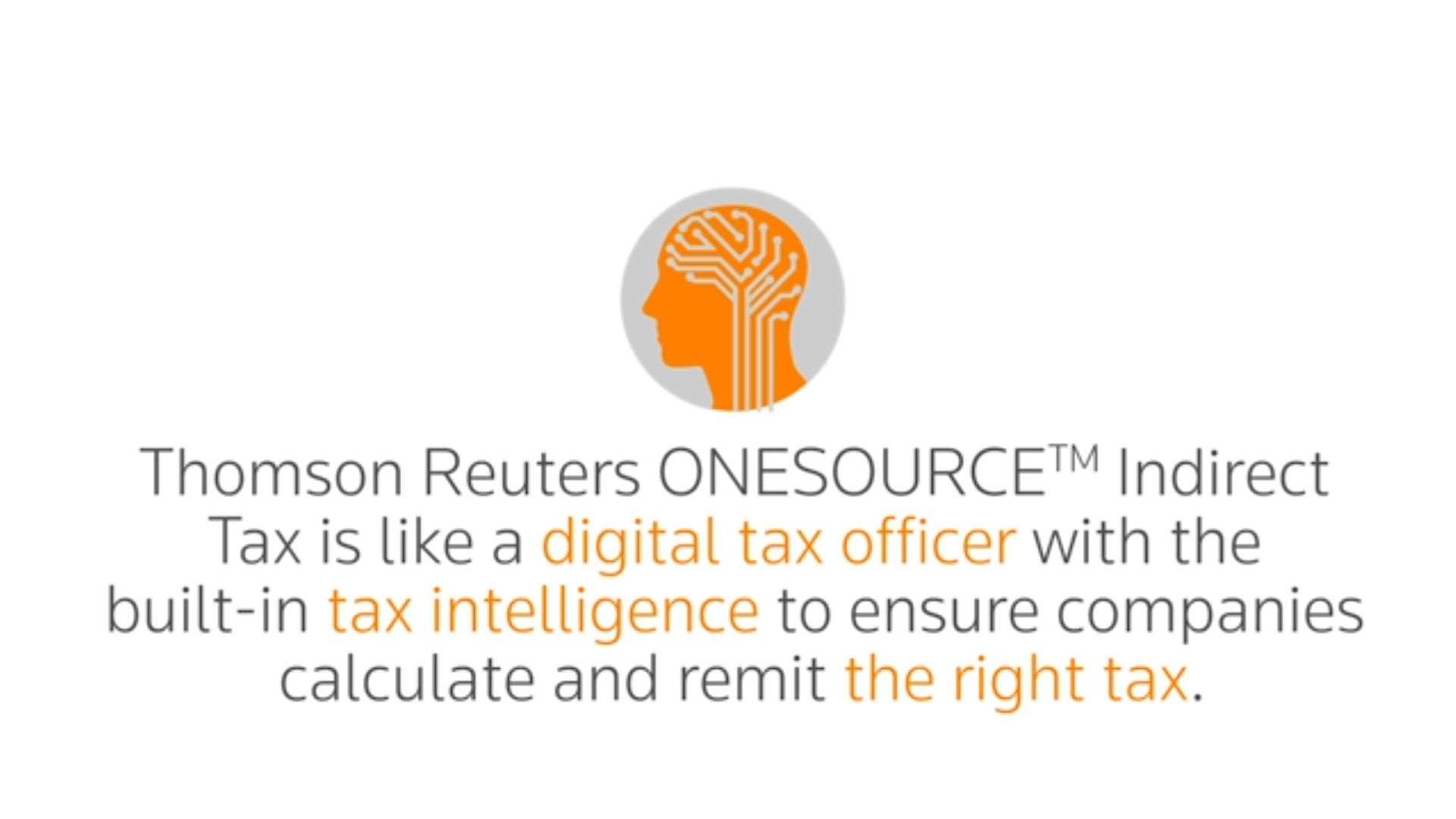 05:50
Determination customers also buy these solutions
Our solutions provide automation and accuracy across tax and finance workflows from determination through final remittance and compliance.

Now that we've completed what we call our global solution design, our transaction-tax processes are extremely well defined
Ready to start a conversation?
Need more information about how our solutions can work for you? Drop us a line and someone from our sales team will get back to you. Or call a regional representative at