Tax and accounting
Audit quality control 
Get secure confirmation quickly and ensure users are who they say they are



Easy, fast confirmations. Every time.
Reduce the risk of fraud and guarantee a response from a global network of validated responders.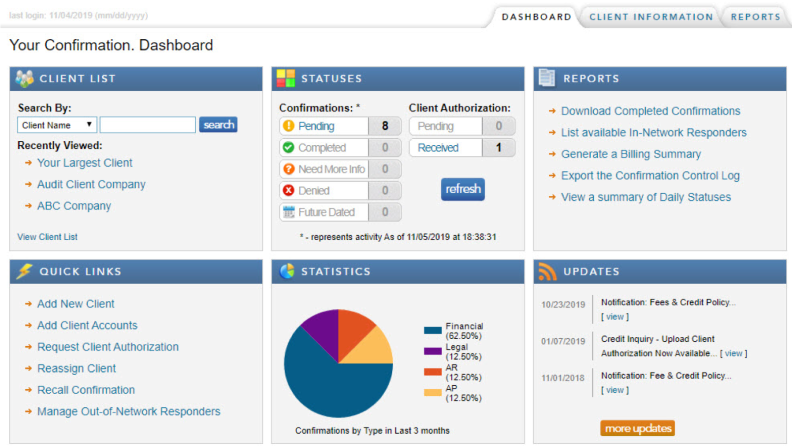 Eliminate traditional, outdated methods and avoid errors with Confirmation
Our online solution provides an easy, fast, and secure way to send more than 100 confirmation types to anyone, anywhere:
Save your client's time with a single, digital signer authorization accessible from anywhere in the world

Get a guaranteed response with automated follow-up on the auditor's behalf

Be confident your response is coming from a validated financial institution
Discover more about our audit and accounting solutions
Whether you're looking for tax and accounting or international trade and supply chain solutions, uncover products that will give your organization the boost it needs.
Questions about our products and services? We're here to support you. 
Contact our team to learn more about our tax and accounting solutions.
Need help?
View account and product support
Already a customer?
Go to product logins