Global Tax | Thomson Reuters ONESOURCE

ONESOURCE Determination

Calculate and record sales, use, and excise tax, VAT, and GST with our global tax determination software
Why choose ONESOURCE Determination
As your business grows, calculating, collecting, and reporting Sales and Use Tax gets more complicated. ONESOURCE Indirect Tax allows companies to automate transactions in the cloud without the headache of managing and maintaining an in-house tax engine or reporting system. Our on-demand cloud solution, built on the same patented global tax technology that Fortune 500 customers have relied on for over a decade, is available to companies of all sizes. Because it's cloud-based, our tax automation software can scale quickly to the size of your company, for less cost.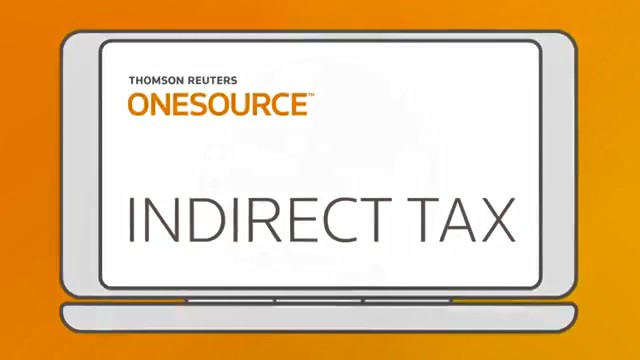 02:18
Managing indirect tax compliance around the world
Thousands of domestic and multinational corporations count on Thomson Reuters ONESOURCE for the only truly complete indirect tax solution — from research to determination and compliance.

We wanted a reliable, accurate tax solution that was flexible enough to grow with our company and would give us confidence that our tax activities were accurate.
What you get with our global tax software
Get the only patented, end-to-end automated solution for sales, use, and excise tax, GST, and VAT on the market.
Connect to ERP, financial, billing, and e-commerce systems through pre-built and custom integrations.
Stay up to date on global tax changes, thanks to our in-house expertise backed by SSAE 18 and ISAE 3402 certified processes.
Ensure all your tax liability needs are met with our patented process that handles corporations of all sizes and geographic reach.
ERP and financial applications
PROVIDED BY THOMSON REUTERS




Have questions? ONESOURCE Determination has answers. Learn how to configure your company structure, set up calculations for global jurisdictions, streamline tax returns, and more.
Indirect tax customers also buy these solutions
Our solutions provide automation and accuracy across tax and finance workflows from determination through final remittance and compliance.

Ready to start a conversation?
Need more information about how our solutions can work for you? Drop us a line and someone from our sales team will get back to you. Or call a regional representative at