Checkpoint Edge features
Get to know the most intelligent tax and accounting research tool 
Checkpoint Edge boasts a fluid and intuitive user experience that offers unmatched editorial expertise and the latest in AI, cognitive computing, and machine-learning technologies

Checkpoint Edge helps you find answers quickly with advanced technology and search functionality.
Powerful algorithm
Checkpoint Edge has the industry's most sophisticated AI-powered algorithm built with larger sources of human-curated data and more diverse sets of features within its machine learning. The typeahead, predictive search feature returns the most targeted results based on full-phrasal, natural language questions.
Concept markers
Increase your research momentum with dialogue-based research and get quick, on-point search results with markers. Markers represent related or beneficial concepts in your search; clicking on a marker re-sorts your results to include these chosen concepts.
Snapshots
Cut through the noise and find potential answers even faster. Snapshots provide you with quick answers and orient you to unfamiliar topics so you can propel your research forward without having to scan through search results, open documents, and hunt for answers.
Tap into the expertise of internal and external subject-matter experts and editors whose sole focus is delivering relevant and precise analysis and guidance.
Comprehensive and authoritative content 
Gain access to the most up-to-date and intuitively organized collections of standards, laws, regulations, caselaw, and agency guidance backed by our rigorous editorial processes.
Table of contents 
Easily browse and search content sets by practice area. Get quick visibility into your search and access the content and titles you need with front-end filtering and user-friendly functionality.
Trusted public sites 
With verified, reliable, and trusted public sites on Checkpoint Edge, you will have simultaneous search and access to IRS, AICPA, TEI, the Big 4, and comprehensive state tax agencies — all in one place.
Daily news and fast legislative analysis 
Stay informed and get ahead with tax and accounting news delivered to your inbox each morning. Our on-the-ground journalists cover the latest developments from Congress, IRS, FASB, SEC, PCAOB, and other key players. Access in-depth analysis of new tax legislation within 24 hours.
Unparalleled expert insights 
Plain language explanations, practitioner insights, and practical examples help you sift through the noise to find what really matters. Checkpoint Edge enables you to easily pinpoint issues, quickly understand the scope and impact of new legislation, and create custom charts and checklists to fit your needs.
Recommended and related resources 
Never hit a dead end in your research workflow! Checkpoint Edge pairs in-depth analysis with related news, commentary, and recommended documents all on one page, so you can work confidently and examine all angles of an issue with ease.
Boost your research and save valuable time with the most extensive, up-to-date collection of tools, including document comparison, state charts, and a shared folder system.
State charts
State tax research starts in the charts with Checkpoint Edge. Begin your research with multistate tax comparison charts for quick answers and save valuable time with one-click access to our State Tax Reporters for on-point primary law and editorial explanations.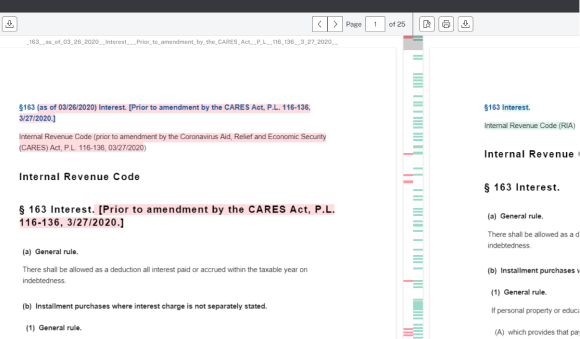 Document comparison 
Easily compare official documents from the past six years, including the Internal Revenue Code, treasury regulations, IRS rulings, procedures, and state statutes. You can work with Microsoft Word, Adobe Acrobat, or manual tracking.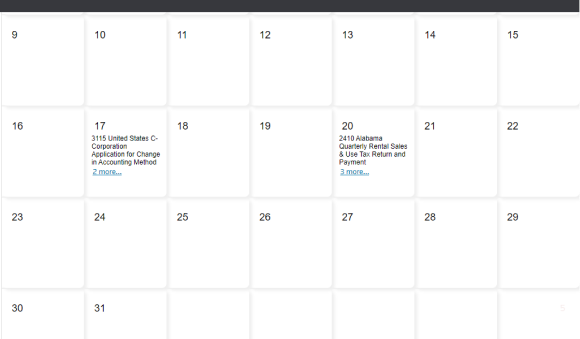 Tax calendar 
A simple step-by-step wizard assists you in setting up calendars with the obligations you'd like to track. Select and personalize criteria such as the return type; calendar type, like fiscal or calendar year; and jurisdictions, including New York City, Puerto Rico, and the U.S. Virgin Islands.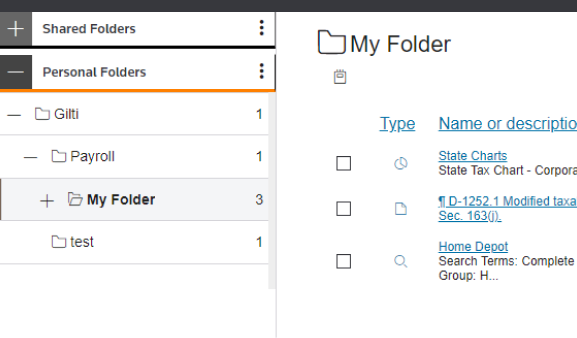 Shared folders 
Take your folder system to a new level. Users who save and organize their research documents in personal folders can now share documents at the account level with others who have access to Checkpoint Edge.
Questions about Checkpoint Edge? We're here to support you. 
800-431-9025
Call us or submit your email and a sales representative will contact you within one business day.
Checkpoint Edge support
View product training and support
Already a customer?
Sign in to Checkpoint Edge