Tax and accounting
Tax data management and mining solutions
Securely, accurately, and quickly retrieve and organize your tax data
Automate routine tasks and dramatically reduce data collection and preparation time for corporate tax
The right tools increase efficiency and protect data security across your tax management processes, allowing you to focus on more high-value activities.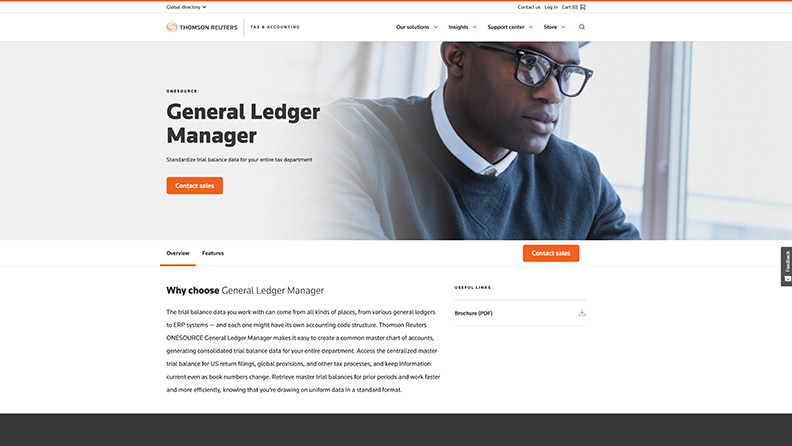 General Ledger Manager
Standardize trial balance data for your entire tax department. Generate automated calculations with an intuitive interface and guided processes and sync uniform data across platforms.
Discover more about our data and document management solutions
Whether you're looking for tax and accounting or international trade and supply chain solutions, uncover products that will give your organization the boost it needs.
Questions about our products and services? We're here to support you. 
Contact our team to learn more about our tax and accounting solutions.
Need help?
View account and product support
Already a customer?
Go to product logins