Accounting CS Payroll

Full-service payroll software for accountants
Why choose Accounting CS Payroll
Designed for accountants providing payroll services, Thomson Reuters Accounting CS Payroll delivers advanced solutions for time entry, paycheck delivery, and more. Batch-oriented and fully automated, it quickly performs the payroll calculations for you. Online access to services and cross-client processing mean you can significantly increase the number of clients you serve, without buying add-on modules or hiring more staff. And because it's part of the groundbreaking Accounting CS solution, Accounting CS Payroll ensures your team can work more closely, consistently, and accurately with clients than ever before.

What you get with our payroll software for accountants
Standardize the onboarding setup of new clients and employees and start processing payroll faster.
Use remote payroll utilities to collect employee time and changes, and spreadsheet imports to accommodate all the ways that employers and employees submit their time.
Access the most in-depth library of federal, state, and local forms, including W-2, W-2C, 940, 941, 941-X, 943, 943-X, 944, 944-X, 945, 945-X, 1095-C, and 1099.
​Offer your clients pre-printed, remotely printed, and paperless payment options, such as direct deposit and PayCard®.
Use built-in report templates or design your own, calculate fees, send invoices, and more. Clients can access information on their own in real-time.
For greater efficiency, customize the program for your staff based on task and job role, and let multiple people work on a client payroll at the same time.
Streamline your process — just enter deductions, garnishments, and other variables, and let the software go to work.
Watch Accounting CS Payroll in action
Demo: Accounting CS Payroll introduction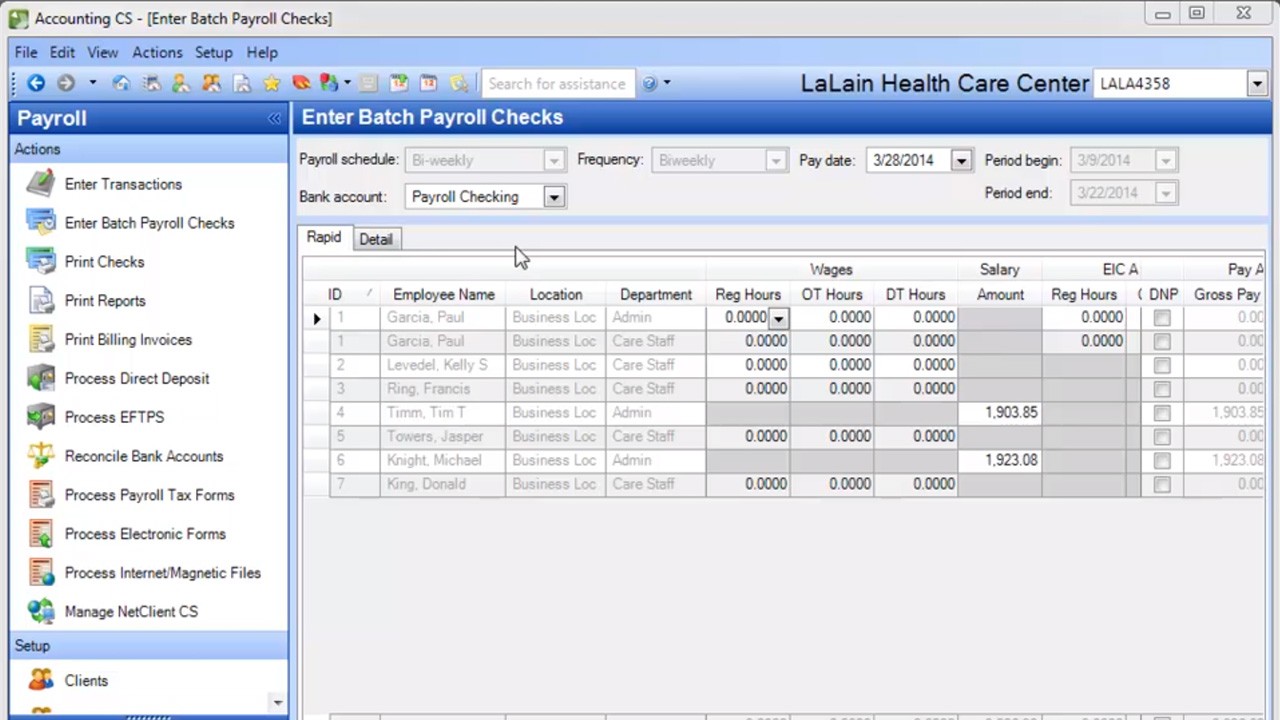 18:01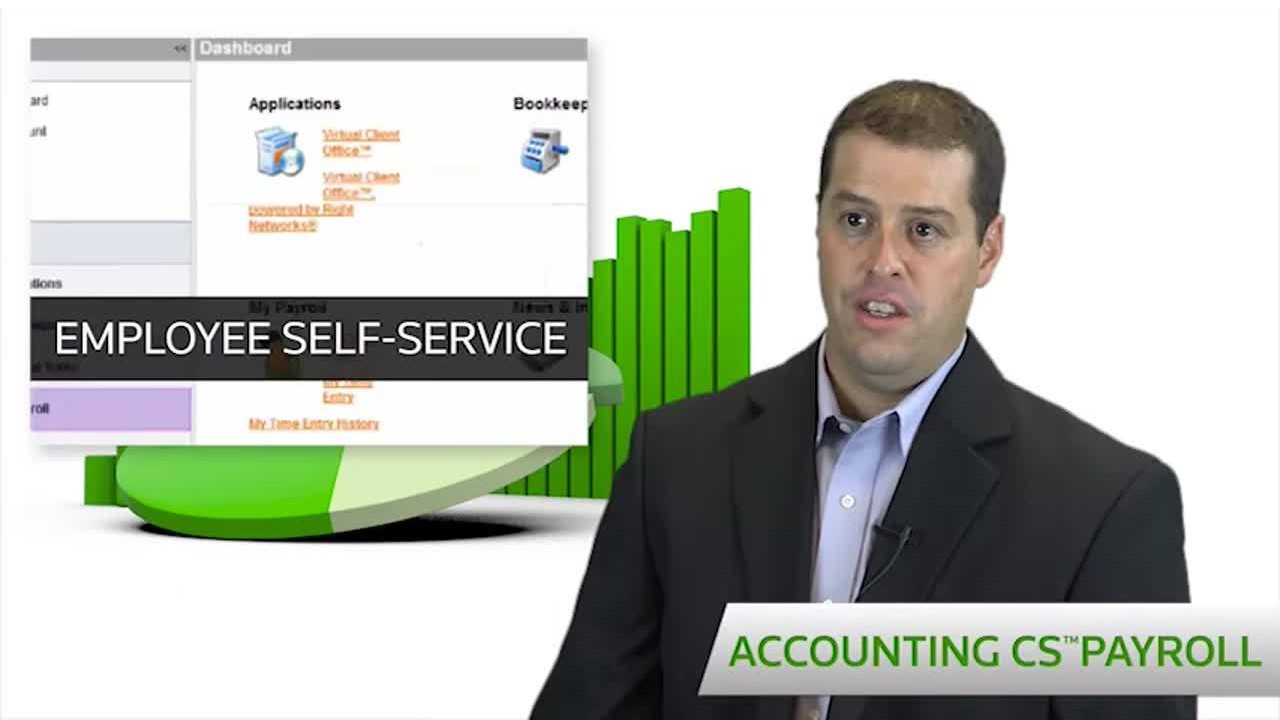 02:47
Opening up new revenue opportunities with Accounting CS Payroll
Louie Calvin, senior manager, accounting and payroll, discusses how any firm can compete with the big payroll players.

Accounting CS client access
Give your business clients the benefit of a fully functional check delivery system, so your firm can stay connected and easily handle tax compliance. Enable clients to calculate state and local withholding and easily handle multiple-department and multiple location employee processing and reporting. Your clients can quickly import time from a variety of sources, as well as automatically track and pay payroll liabilities and calculate tipped employee payroll.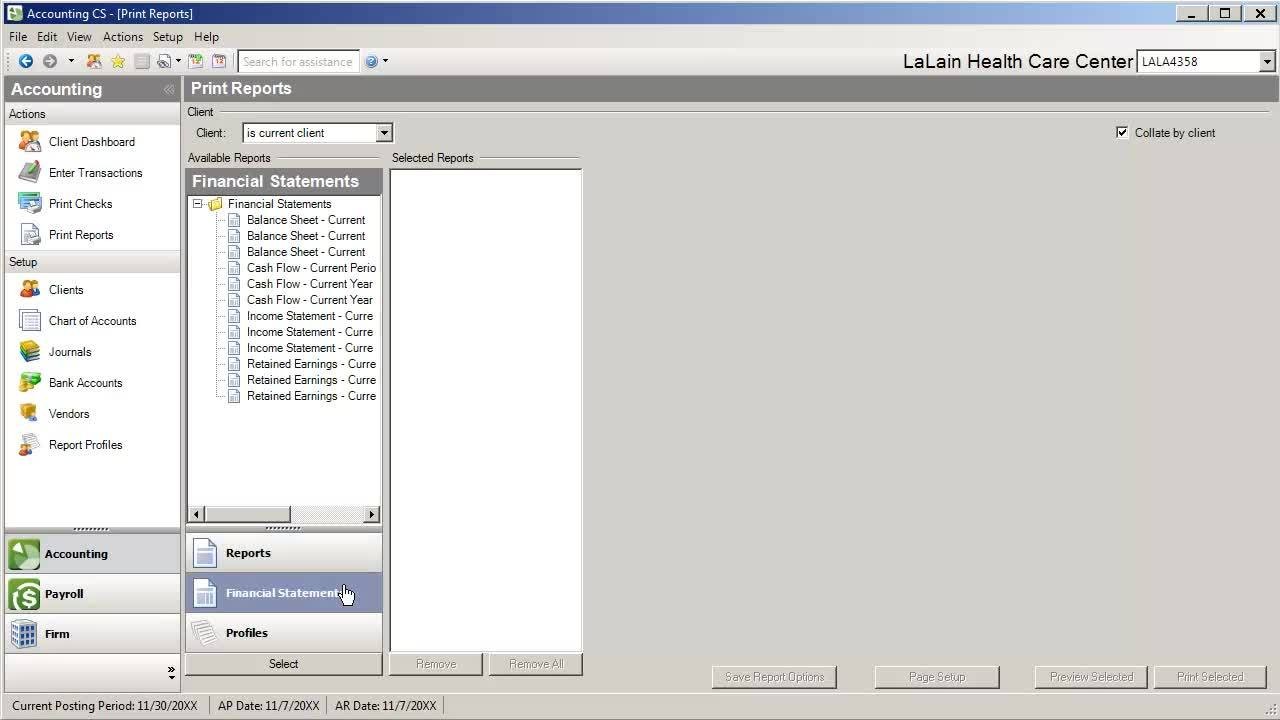 12:14
Accounting CS Payroll integrates with these products and services to streamline your workflow
1

Give your clients 24/7 instant access to tax and accounting services and software through private online portals like NetClient CS.


2

Payroll data is approved by your clients' payroll admins via their NetClient CS accounts, and data flows directly into Accounting CS Payroll for you to process.


3

Once payroll is processed, you can post PDF versions of checks, reports, and more to NetClient CS, where your clients can access and print anytime.


4

Employees have read-only access to copies of their payroll information, such as paycheck stubs, W-2 forms and earnings history, and they can make their own W-4 updates as needed online via the employee self-service portal.

Two ways to use Accounting CS Payroll in the cloud
Our hosted solutions offer remote software access, relieving you of IT burdens and providing industry standard security for you and your clients' data.

Get anytime, anywhere online access to CS Professional Suite and select Microsoft® products in the cloud.
Lease online versions of our entire award-winning CS Professional Suite, plus Microsoft® Office and Exchange.
Payroll services: A new way to grow

You already know that the tax and accounting profession is changing more quickly than ever. The payroll space is also evolving rapidly, becoming one of the fastest-growing opportunities in the profession. Our free white paper offers real-world insight and step-by-step tips from a team of payroll experts.

Amanda Kackmarenski on Accounting CS Payroll
Hear how Kramer and Associates has grown their payroll offering through user-friendly and customizable payroll software, saving significant time along the way.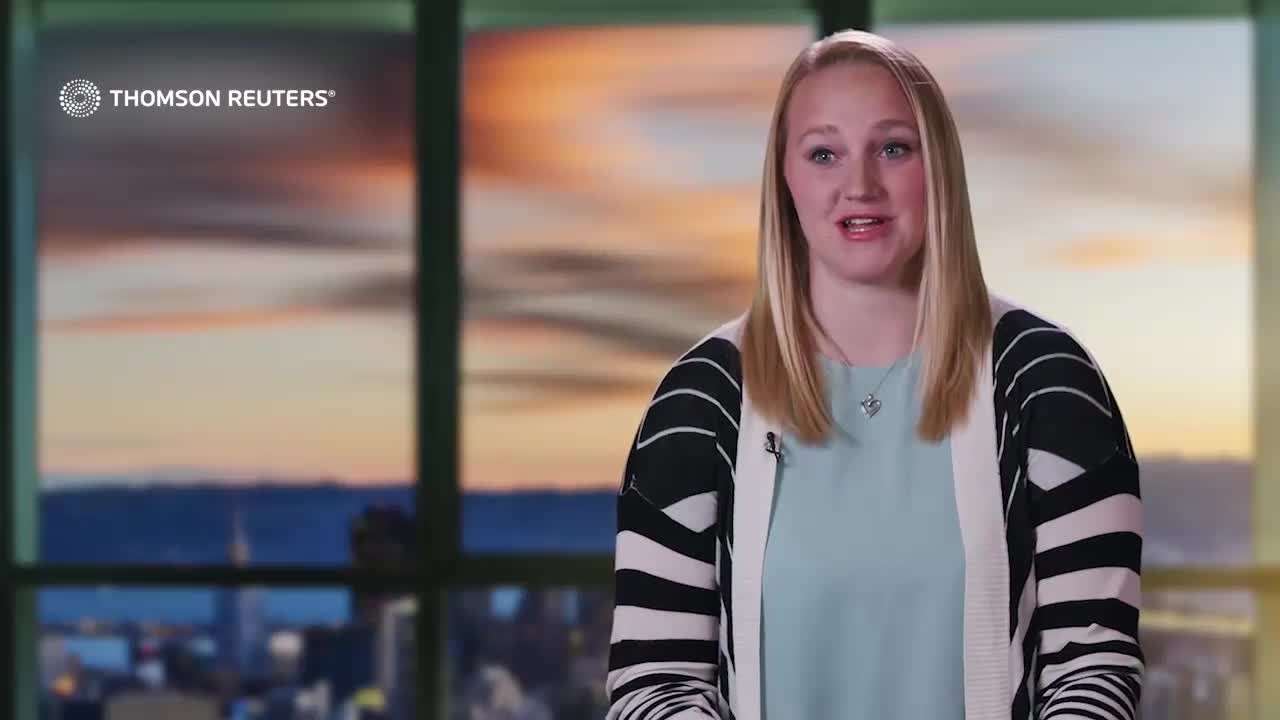 02:01
Accounting CS Payroll has enabled us to improve our efficiencies in payroll processing, helping us triple the number of payroll clients that we service.
Payroll tax form map

Stay in compliance with tax laws and reporting requirements, and expand your firm's reach. Use this map to see which federal, state, and local forms are available, as well as the status of each form.

Ready to start a conversation?
Need more information about how our solutions can work for you? Drop us a line and someone from our sales team will get back to you. Or you can call a representative in your region at +1 800 968 8900.