Thomson Reuters Audit Intelligence powered by Inflo

Audit intelligence powered by Inflo
Ground breaking audit analytics offering time savings and increased insight

Designed by auditors for auditors, Inflo works in real-time and ingests data from 100% of client accounting systems. It automates up to 30% of your audit program steps, and delivers unrivaled depth of analysis and unique business insights, significantly enhancing the value of the audit for your clients. Used in combination with the greater cloud audit suite, Inflo will increase the profitability of your audit practice through greater efficiency, while helping you attract and retain top talent and move your clients up the value chain.

Begin the journey of transforming your audit practice today.
Learn more about the Thomson Reuters & Inflo partnership
We wanted to collaborate with Thomson Reuters to be able to help evolve the methodology and the ways that auditors are performing their tasks.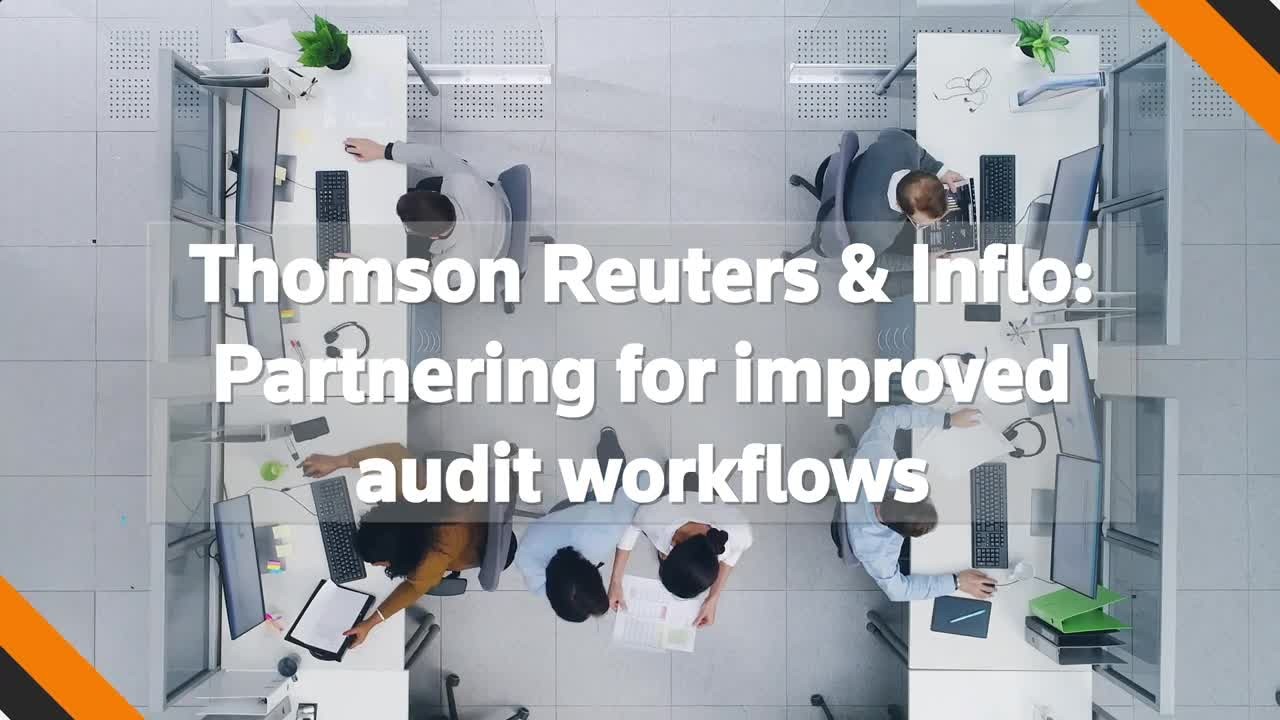 01:48
Automates PBC workflow, project management, and extracts and validates data from 100% of client ERP systems
Provides in-depth visualization of client GL detail compared with auditor expectations for fast, easy and effective risk assessment analysis
Computes KPIs and financial statement ratios measured against extensive peer groups to provide clients information that adds value to the engagement
Uses machine learning anomaly detection techniques to quickly identify transactions that have a high risk of fraud or error
Visualize the relationships between accounts allowing for instant identification of anomalies
Quickly and easily complete substantive program steps across the entire population and request client supporting documents to audit
Inflo customers also buy these solutions
Complementary audit solutions to bolster your firm's performance.
Ready to start a conversation?
Need more information about how our solutions can work for you? Drop us a line and someone from our sales team will get back to you. Or call a regional representative at +1 800 431 9025.